Rockin' Remnants




Rockin' Remnants is broadcast from WVBR-FM Ithaca. Check out our webpage, like us on Facebook, and tune in to 93.5 or stream the show every Saturday night from 6-9pm! (Or download the WVBR+ app now available for iOS and Android!)
Thanks to our sponsors Island Health & Fitness and Rasa Spa for their support every week!
Date: 1/14/23
Host: John Simon

Feature: In Harmony (3 or more voices)

A little music therapy tonight from 6-9pm (Eastern time): harmony-drenched Oldies (with three or more voices) from the Fifties, Sixties and Seventies. Great tunes, good company, "live" weather reports, movie tickets and more. Good clean free fun for all ages!
(scroll down to find a glossary of terms)
Playlist
· YouTube links follow certain entries
· songs with * were requests
· all chart information comes from the Billboard Top 100 (for chart dates before/during July 1958) or Billboard Hot 100 (for chart dates during/after Aug 1958) unless otherwise noted
· a glossary of terms is below the playlist
6-7pm
OPENING THEME: Good Old Rock 'n' Roll – Cat Mother & the All-Night Newsboys (1969, #29, produced by Jimi Hendrix)
Cherish - The Association (9/66; #1 - in an effort to ensure radio airplay, Valiant Records slightly sped the master, edited out the repeated tag ending and THEN wrote "3:00" on the label - instead of the real time of 3:13. Tonight we play the unaltered version: 3:26 of stunning 6-part harmony, along with the repeat of the line at the end. "And I do...cherish you....").
Sloop John B - Beach Boys (4/66; #3 - Brian Wilson was busily working away on the Pet Sounds LP, but Capitol Records was pushing for a new single asap. Brian paused the process to re-work this classic folk song, assign parts to the boys, and knock off another smash hit. It clocks in at #276 in the RS500. On a personal note, my notoriously thrifty father once let me and my brother each pick a 45 out of the record bin at a store in the suburbs of Philly, with the promise that he would pay for it. This is the one I picked. He passed away Thursday evening at the age of 95.)
You Were On My Mind - We Five (7/65; #3 - Ian & Sylvia were the first to release this song. She was the composer, but the quintet from California put their indelible stamp on it. Check out this remarkable live performance from 1965:)
Ooh Baby Baby - The Miracles (3/65; #16 Pop, #4 R&B - composer and lead singer Smokey Robinson has been quoted as saying that this is what he considers to be his "national anthem." There were five Miracles, and they blended like nobody's business.)

Rock 'n' Roll Lullaby - BJ Thomas (2/72; #15 - this was one of Scepter Records' final releases, but they'd run out of money for promotion or distribution. Otherwise, this should've been a runaway #1 record. The producers wanted a twangy "Duane Eddy-style" guitar. Somebody said "Call Duane Eddy," and he answered the call. So did Darlene Love & The Blossoms, session singer extraordinaire Ron Hicklin, and the Diamonds' Dave Somerville, who added "Beach Boys-like harmonies" when the Beach Boys bailed at the final minute. One of my Top 5 singles of all time!)
Where Or When - Dion & The Belmonts (12/59; #3 - they got their name from the street that ran through their neighborhood in the Bronx, and this Rodgers & Hart show tune was one of their final singles together before Dion ventured off on his own. His backing singers on many of his early singers were another Bronx Doo-Wop outfit: The Del Satins. We'll hear from them later.)

Over the Rainbow - The Demensions (7/60; #16 - speaking of "show tunes," this song rose to prominence in the film The Wizard of Oz when young Judy Garland sang it. These teens from Queens put their own nice little spin on it twenty years later.)
This I Swear - The Skyliners (6/59; #26 - and then there's this quintet from the city of Pittsburgh, which is where my dad grew up. All five members shared composers' credit, but lead singer Jimmy Beaumont and high soprano Janet Vogel are the stars of the show on this recording.)
Love Years Coming - Strawberry Children (5/67; dnc - young songwriter Jimmy Webb was about to burst upon the scene with his Grammy-winning "Up Up and Away" by The 5th Dimension, but first he took a crack at singing on this record, backed mostly by session players. It was just before "the Summer of Love," and it should've been a massive hit. Instead, it's a minor footnote in a remarkable career - and a very sweet tune.)
She Lets Her Hair Down (Early In The Morning) - The Tokens (12/69; #61 - three versions of this adaptation of a Clairol shampoo jingle were released during the same week in 1969. Gene Pitney and Don Young did it pretty well, but these guys nailed it, thanks in part to the sibling harmonies of brother Phil and Mitch Margo.)
I'll Be There - Jackson 5 (10/70; #1 for 5 weeks - speaking of "sibling harmonies," this quintet from Gary, Indiana boasted FIVE of them, plus they had a secret weapon: 12-year old Michael Jackson. Their first three upbeat dance singles all raced to #1, and Berry Gordy was reluctant to take a chance on a ballad. Cooler heads prevailed, and the result was their biggest hit single of them all.)
Baby Make Me Feel So Good - Five Stairsteps & Cubie (2/69; #101 Pop, #12 R&B - before there was The Jackson 5, there were the Five Stairsteps, hailing from Chicago and dubbed "The First Family of Soul." Curtis Mayfield signed them and produced and wrote most of their early hits, but they were running out of steam by 1969, and this record failed to gain much traction. Not in MY house, though!)
Kites Are Fun - Free Design (12/67; #114 - and while we're playing sibling harmonies, here's this nugget from a suburb of Rochester, NY. The main singers were Chris, Bruce and Sandra Dedrick, and this whimsical ditty should've been a breakthrough hit for the group. Unfortunately, they recorded it on the Project 3 Records label, and there wasn't much muscle behind Project 3.)
Be My Girl - The Lettermen (12/63; dnc - while these three weren't related in any way, they were a trio of mid-range voices - instead of a tenor and a bass and a baritone, their three-part harmonies were closely intertwined. This cover of Ray Peterson's B-side of Corinna, Corinna was the B-side of THEIR version of Rodgers & Hart's Where Or When. The A-side barely cracked the Hot 100, but the B-side could have....)

7-8pm
Birthday Calendar
January 8 – Elvis Presley – born in 1935

– "Little" Anthony Gourdine – age 82

– Robby Kreiger (Doors) – age 77
– David Bowie – born in 1946
January 9 – Joan Baez – age 81

– Scott Engel (Walker Bros) – b. 1943

– Jimmy Page – age 78
– Crystal Gayle – age 72
January 10 – Jim Croce – born in 1943
– Rod Stewart – age 78
– Donald Fagen (Steely Dan) – age 74
January 11 – Clarence Clemons (E Street Band) – b.1942
January 14 – Clarence Carter – age 86
Can't Help Falling In Love - Elvis Presley w/ The Jordanaires (12/61; #2 Pop, #1 UK for four weeks - most of Elvis' RCA singles were credited to "Elvis Presley with The Jordanaires," whose background vocals were instrumental to his sound. This song from his film Blue Hawaii also included the tasteful drumming of LA-based Hal Blaine. Although he's credited with 18 #1 hits, this is one of his most enduring classics. He landed nine songs in the RS500; this one clocks in at #403.)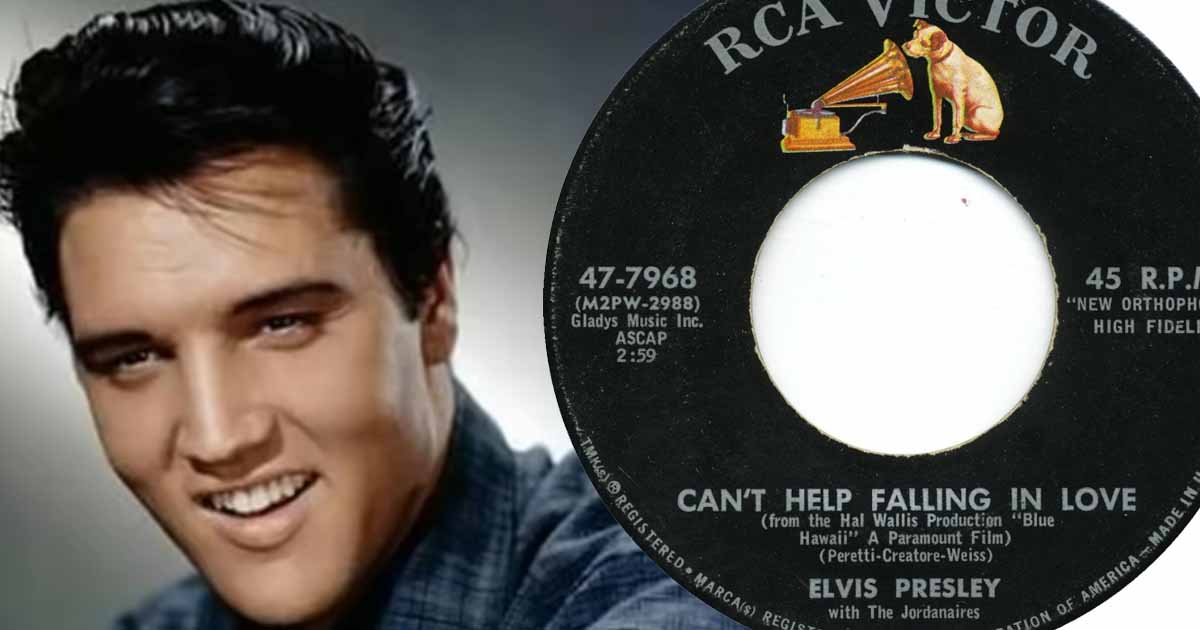 I'm On the Outside Looking In - Little Anthony & The Imperials (8/64; #15 - Little Anthony hailed from Brooklyn, but he spent a bunch of time in Washington Heights. He's still hitting the high notes, and can be seen on any number of PBS "Oldies" revues.)

Love Me Two Times - The Doors (12/67; #25 - Robby Kreiger was the guitarist and co-writer of many of the band's songs, although most of them were attributed to all four members anyway. This one opens with a catchy guitar lick before the rest of the band kicks in.)
"Heroes" - David Bowie (10/77; #24 UK - this was released as a 7" single on both continents, but never cracked the UK Top 20 and not even the Hot 100 here in the States. Brian Eno was the co-writer, and the album was a respectable #35 hit, but it inexplicably floundered on Pop radio.)

There But For Fortune - Joan Baez (9/65; #50 - Phil Ochs was the writer, and famously thanked Joan Baez for 'writing' it on one of his live recordings. It's a poignant reminder of a time when songs about social consciousness shared the airwaves with songs about love and hot rods and "tambourine men.")
The Sun Ain't Gonna Shine Anymore - Walker Brothers (4/66; #13 Pop, #1 UK for four weeks - these American ex-pats didn't find their fame and fortune until they migrated to the UK, and even fooled some American record buyers into thinking they were Brits. Scott Engel had a big voice to match the majestic arrangement, and this recording was far and away their greatest achievement. In the curious footnote department: this song was first recorded by Frankie Valli, for whom it was written.)
Tangerine - Led Zeppelin (11/70; NR - Jimmy Page was in high-demand as a UK session guitarist, who finally was convinced to join The Yardbirds as they were nearing the end. The remaining members morphed into the group you hear here, and this track from their Led Zeppelin III LP displays the range and depth of his guitar abilities.)
Half the Way - Crystal Gayle (9/79; #15 Pop; #2 C&W for three weeks - she was born into C&W royalty: her oldest sister was Loretta Lynn, and she's a distant cousin of Patty Loveless, but she had a knack for finding and recording "crossover" material that appealed to Pop audiences as well as Country audiences. This is a classic case in point. Going out to my brother-in-law Dale - now that I know the significance!)

Operator - Jim Croce (10/72; #17 - "the immortal Jim Croce" rode the singer/songwriter wave of the early Seventies with a combination of great writing, earnest singing and tasty instrumentation. Sadly, he died in a plane crash about a year after this record hit. His son AJ continues to carry the family torch.)
You Wear It Well - Rod Stewart (8/72; #13 Pop, #1 UK - in retrospect, I should've played a Rod Stewart/Jeff Beck tune for the occasion, because Jeff Beck passed away just the day before the show. This one is representative of Rod's work, though, and it deserved a bit of spotlight tonight.)

Reelin' in the Years - Steely Dan (3/73; #11 - founding band member Donald Fagen wrote the song, sang it, played the keyboards on it...the only thing he didn't do was any of the blistering guitar work. That was the handiwork of Elliot Randall, and it's one of the key elements of this Classic Rock radio staple.)

Hungry Heart - Bruce Springsteen & The E Street Band (11/80; #5 - this is the first single plucked from the band's double album The River. Bruce called Clarence "The Big Man," and the two of them made a lot of great music together until Clemons passed at age 69 in 2011.)
Too Weak to Fight - Clarence Carter (11/68; #13 Pop, #3 R&B - this Clarence was born in Montgomery, Alabama and recorded in Muscle Shoals, Alabama. Session players on his recordings included The Swampers and a young Duane Allman. This was the follow-up to Slip Away, and it's very similar to its predecessor.)

8-9pm
La La Means I Love You - Delfonics (2/68; #4 Pop, #2 R&B for four weeks - what would a Harmony show be without some sweet Philadelphia Soul? Writer, arranger and producer Thom Bell passed away earlier this month and left behind an impressive body of work. This is one of the first records that credited him by name. We're back to the Harmony portion of our show!)
Unchained Melody - Sweet Inspirations (8/68; #73 - they were New York City's most prolific backup singers, appearing on records by Aretha Franklin, Wilson Pickett, Van Morrison and more, and their peerless leader was Cissy Houston. Many would argue that her "greatest hit" was her daughter Whitney, but this one is a close second. They would later tour with both Aretha and Elvis. Tonight they get the spotlight unto themselves.)
Eli's Comin' - Laura Nyro (7/68; dnc - born in the Bronx to musical parents, she was signed to Columbia Records and given carte blanche to record her remarkable compositions. This song was released as a single but went nowhere until Three Dog Night covered it. All of the voices you hear are hers, overdubbed and arranged by her twenty-year old self!)
(What A) Wonderful World - Art Garfunkel (1/78; #17 - it's the dream team of Art Garfunkel, James Taylor and Paul Simon, interpreting Sam Cooke's classic hit. They added an additional verse about "the Middle Ages," where they "looked at the pictures and [they] turned the pages," and they scored themselves a very respectable hit.)

Looking for An Echo - Kenny Vance (9/75; dnc - he'd been a founding member of Jay & The Americans, and he continues to spread the Doo Wop "gospel" to this day with his group The Planetones. Atlantic Records released a one-off single that made very little noise, although it got some airplay in the NY area. The Persuasions would record a stunning a cappella version as well, but this is golden!)

Walkin' In the Rain - Jay & The Americans (11/69; #19 - Jay & The Americans had fallen on hard times as musical tastes started to change - and as lead singer Jay Black began to develop serious gambling problems that led to internal group conflict. They got a new lease on life, though, with two splendid reworkings of old classics: this Ronettes song, and their cover of a Drifters' hit.)

* It Could Be We're In Love - Cryan Shames (8/67; #85 - this Chicago quartet got their start covering British Invasion acts, but they added two members in early 1967 and morphed into a more sophisticated outfit. Columbia Records believed in this record so much that they granted it a picture sleeve, and it went straight to #1 for six weeks on Chicago's juggernaut, WLS. Unfortunately, it sputtered on the national charts, and the band never quite hit the big time. This one goes out from Scottie to both Peggy and to his mom Donna.)
Blessed Is the Rain - Brooklyn Bridge (3/69; #45 - Johnny Maestro had gotten his start with The Crests, and was playing the "oldies" circuit with a horn-based group called The Rhythm Method. Sharing the bill were Doo Wop veterans The Del Satins, and somebody suggested that they join forces. Johnny's manager said that he'd have an easier time selling the Brooklyn Bridge than booking a band that large. The rest is history!)

Devotion - Earth, Wind & Fire (9/74; #33 Pop, #23 R&B - speaking of large groups, this act has had as many as 13 members at one time. Combining elements of Funk, Soul and social consciousness, their body of work is deep and impressive. This particular tune sings the praises of the teachers and the helpers, and is particularly resonant on this Martin Luther King holiday weekend.)

45 Corner : One Voice - Barry Manilow (4/80; dnc - Barry was a prolific writer and performer, and his craft ranged from catchy TV jingles about burgers or insurance to stirring anthems like this one. It starts with just one lone voice, but he's soon joined by producer Ron Dante, and then more voices join in, including that of Reparata from The Delrons. He believed in it so that it appeared as the flipside of two of his singles in the early Eighties, and was the title of one of his biggest albums.)
Fallin' In and Out of Love > Amie - Pure Prairie League 3/75; #27 - we'll close with the longest selection of the evening. The actual radio hit called "Amie" was edited down to 2:37, but FM radio stations knew to play the opening two tracks of Side 2 of the Bustin' Out LP back-to-back, and that's what we'll do tonight. Clocking in at six-and-a-half minutes long, it's some of the sweetest harmony of the evening. Thanks for coming along. See you down the road....)
CLOSING THEME: Sleepwalk – Santo & Johnny (1959, #1 for two weeks)
Requests for a future show:
Songs From the Wood - Jethro Tull
Beau Brummels
Buffalo Springfield
The Mamas & The Papas
Three Dog Night
Wasted On The Way - Crosby, Stills & Nash

dnc = did not chart
nr = not released as a single at the time
AC = Billboard's chart for "Adult Contemporary" records
BB = Billboard Magazine, which publishes the Hot 100 chart (previously known as the Top 100), along with several other charts
Bubbling Under = songs that were ranked but fell below the top 100
C&W = Billboard's chart for "Country & Western" records
R&B = Billboard's chart for "Rhythm & Blues" records
RRHOF = Rock and Roll Hall of Fame
RS500 = Rolling Stone Magazine's ranked list of the top 500 singles of all-time
Host Next Week (1/21/23): Gregory James with a spotlight on "Togetherness"
Thanks for tuning in - and for voting us Ithaca's Best Local Radio Show in this year's Ithaca Times Readers' Poll! You can listen to Rockin' Remnants every Saturday night from 6-9pm on WVBR (93.5 FM in Ithaca, NY) or at wvbr.com/listen.
Thanks, too, to our sponsors Island Health & Fitness and Rasa Spa for their support every week!