Rockin' Remnants





Rockin' Remnants is broadcast from WVBR-FM Ithaca. Check out our

webpage

, like us on

Facebook

, and tune in to 93.5 or

stream

the show every Saturday night from 6-9pm! (Or download the WVBR+

app

now available for iOS and Android!)
Thanks to our sponsors Island Health & Fitness and Rasa Spa for their support every week!
Date: 12/21/19
Host: John Simon
Feature: Happy Holly Daze
6-9 this evening: my last show of 2019. I'll be tying up loose ends, honoring the change of seasons, folding in some holiday tunes and listener requests, plus I've got a birthday calendar that includes Keith Richards and Eddie Kendricks. Throw another log on the fire and let's make a night of it!
🔥
Playlist
·
yellow
song titles are YouTube links
·
songs with * were requests
·
all chart information comes from the Billboard Top 100 (for chart dates before/during July 1958) or Billboard Hot 100 (for chart dates during/after Aug 1958) unless otherwise noted
·
a glossary of terms is below the playlist
6-7pm
OPENING THEME: Good Old Rock 'n' Roll – Cat Mother & the All-Night Newsboys (1969, #29, produced by Jimi Hendrix)
When You Walk In The Room - Jackie DeShannon (1/64; #99 - arranged and produced by Jack Nitszche and performed by the woman who wrote it, this was a precursor of the jangly 12-string sound that the Byrds would later refine and perfect.)
Turn! Turn! Turn! - The Byrds (12/65; #1 for three weeks - their second consecutive #1 single, jangly 12-string and all, took Pete Seeger's adaptation of the Book of Eclesiastes to the top of the charts.)
Love Years Coming - Strawberry Children (5/67; dnc - this studio creation featured the writing, arranging and singing talents of Jimmy Webb, and closed with a vocal figure that borrowed heavily from The Beach Boys' God Only Knows. Shoulda been a hit....)
Scarborough Fair/Canticle - Simon & Garfunkel (3/66; #11 - the title track, as it were, from their Parsley, Sage, Rosemary and Thyme LP, featuring some delicate fingerpicking and a haunting entwined vocal arrangement.)
Fool On The Hill - Sergio Mendes & Brasil 66 (9/68; #6 - words and music by Paul McCartney, lilting lead vocal by Lani Hall (far left), known to some as "Mrs. Herb Alpert.")
* Poor Side of Town - Johnny Rivers (10/66; #1 - featuring instrumental support from the Wrecking Crew and vocal support from Darlene Love and The Blossoms, this was Johnny's only #1 record - and the only hit single that he actually composed!)
* Sugar, Sugar - The Archies (8/69; #1 for five weeks - going out to "Peggy and the Honey Hive Crew from JSF." The Archies were actually the multi-tracked voices of Ron Dante and Toni Wine, and - like The Monkees - they didn't really play their own instruments!)
* Christmas (Baby Please Come Home) - Darlene Love (1963; dnc - from the Phil Spector-produced LP A Christmas Gift for You, this record was requested by three listeners. It's one of the most beloved holiday records of them all, yet it never even charted on Billboard's Christmas Chart!)
* Run Rudolph Run - Chuck Berry (12/58; #69 - requested by a listener who said "I haven't heard this one in forever!" Popular remakes have included versions by Keith Richards, Kelly Clarkson, John Mellencamp, Dave Grohl and dozens of others. This, though, is the original.)
Our Winter Love - Bill Pursell (2/63; #9 Pop, #20 R&B - this piano-driven instrumental features a prominent fuzz-bass solo and a haunting female background chorus, and helps us finally ring in the official start of Winter.)
Winter's Here - Robin Ward (2/64; #123 - similar in mood to her big hit Wonderful Summer, this one replaces seashore waves with a wintry wind sound effect. This one deserved a better chart response than #123!)
Forget Him - Bobby Rydell (11/63; #4 - one of the Cameo-Parkway label's biggest hitmakers was about to be rendered irrelevant with the impending arrival of the British Invasion. Ironically, his final charting single would be a version of the Lennon-McCartney composition A World Without Love. It closes with a reprise of the line "Forget him!")
You're No Good - Dee Dee Warwick (11/63; #117 - Leiber & Stoller knew that they had a hit on their hands. Unfortunately, the A&R man from Vee-Jay Records in Chicago heard an early pressing and rushed back to record the song with one of his artists. Betty Everett had the hit and Dee Dee Warwick got left in the dust. Ten years later, Linda Ronstadt would leave them ALL in the dust, though, when she took it to #1!)
Everyday Will Be Like a Holiday - William Bell (1/68; #33 R&B - tonight marks the beginning of Hanukkah, the Winter Solstice and the Christmas weekend. This Stax Records single, co-written by Booker T Jones, seems appropriate!)
Merry Christmas Baby - Otis Redding (12/68, #9 on the Christmas Chart - this was released one year after Otis' untimely death at age 26. Bruce Springsteen would have a bigger hit with his version, but this one - backed by Booker T & The MGs plus the Memphis Horns is the real thing.)
7-8pm
Birthday Calendar
December 15 – Jesse Belvin – born in 1933
– Cindy Birdsong (Supremes) – age 80
– Dave Clark (DC5) – age 78
December 16 – Tony Hicks (Hollies) – age 74
December 17 – Eddie Kendricks

(Temptations)

– born in 1939
– Art Neville (Meters) – born in 1937
December 18 – Keith Richards

(Rolling Stones)

– age 76
December 19 – Maurice White (EW&F) – born in 1944
December 21 – Carla Thomas – age 77
– Carl Wilson (Beach Boys) – born in 1946
As Tears Go By - Rolling Stones (12/65; #6 - they originally gave this to Marianne Faithfull

(see the November 30th show)

, but their version eclipsed hers a year later. Keith Richards - standing in the center - plays the guitar and co-wrote it.)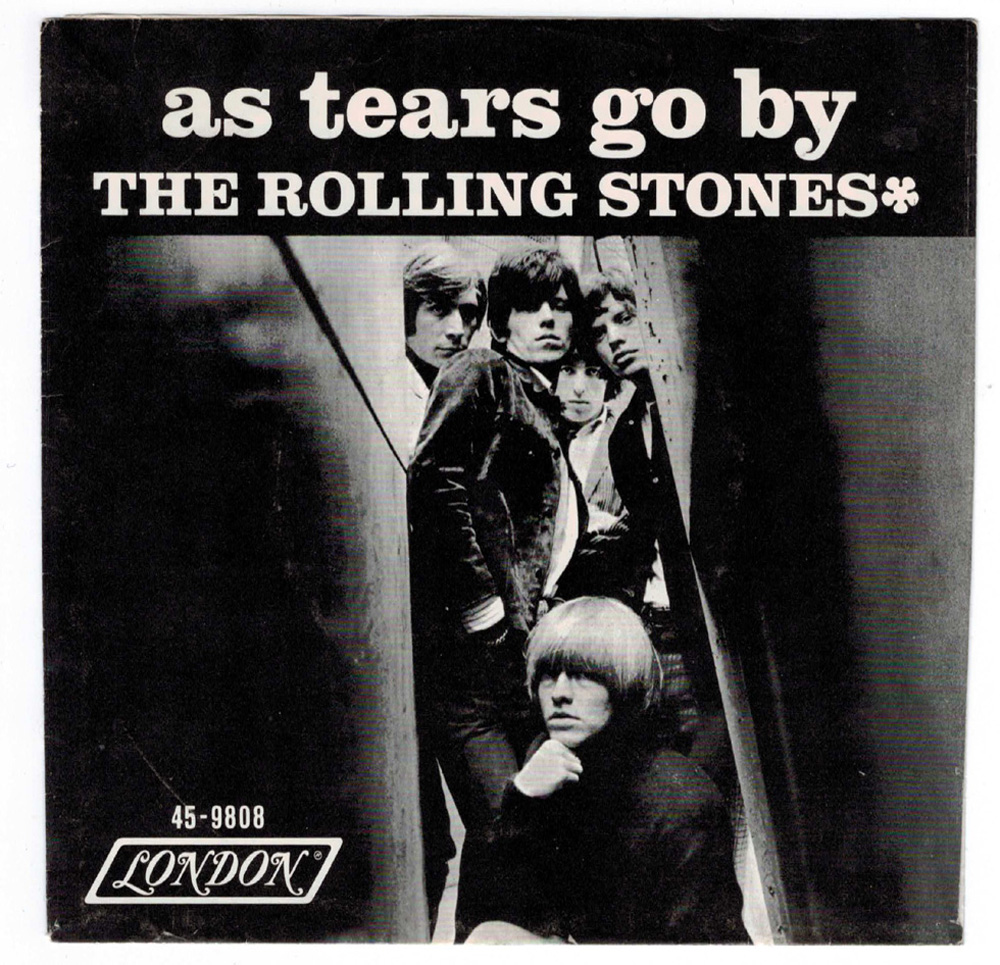 Look Through Any Window - The Hollies

(11/65; #32 - this one featured Tony Hicks' blistering guitar work and his vocals entwined with those of Allan Clark and Graham Nash.)
Catch Us If You Can - Dave Clark 5 (8/65; #4 - in terms of records sold here in the States in 1965, these guys were The Beatles' main competitors during the famed British Invasion.)
I'm Gonna Make You Love Me - Diana Ross & The Supremes and The Temptations (12/68; #2 - this stunning remake prominently featured Eddie Kendricks' voice, and was one of the first Supremes records to actually include Cindy Birdsong's vocals.)
Sophisticated Cissy - The Meters (2/69; #34 Pop, #7 R&B - this was their first nationally-charting single, and Art Neville's keyboard is prominently featured. He would continue to play with his brothers until finally passing just several months ago at age 82.)
Mighty Mighty - Earth, Wind and Fire (3/74; #29 - Maurice White was a founder of this seminal band and co-wrote this song. Prior to EW&F, he was Ramsey Lewis' drummer. Prior to that, he was the main session player on most of the Chess Records singles. A true pioneer and influential presence.)
I Can Hear Music - Beach Boys (3/69; #24 - this remake of the Ronettes' single totally eclipsed the original. A major reason was Carl Wilson's urgent vocal delivery. He was also the lead singer on the oft-requested God Only Knows.)
Girl Why You Wanna Make Me Blue - Temptations (9/64; #26 - most of the band's early singles were produced by Smokey Robinson and featured Eddie Kendricks as the lead singer. David Ruffin would eventually take over, but the two of them were the major parts of the group's sound.)
Street Fighting Man - Rolling Stones (9/68; #48 - Keith wrote the music, played the guitar parts, played the bass and sang harmony vocals all over this kick-ass record. Rolling Stone ranks it at #301 in the RS500.)
Gee Whiz, It's Christmas - Carla Thomas (12/63; #23 on the Christmas chart - Steve Cropper helped adapt her Gee Whiz to create this holiday single. She also recorded a string of duets with Otis Redding, but 'tis the season for this one....)
Look of Love - Lesley Gore (12/64; #27 - this would've been a hit anyway, but Mercury Records wisely added some jingly sleigh bells to the original mix to boost holiday sales. Tonight you get that single mix.)
Day After Day - Badfinger (12/71; #4 - this record was produced by George Harrison and he added a slide guitar part to Pete Ham's slide guitar. An Apple Records classic!)
* That's When the Tears Start - The Blossoms (3/66; #128 - this one was penned by Van McCoy and features the divine Ms. Love. As my friend George said "You can never have too much Darlene Love!")
* I Believe In Father Christmas - Greg Lake (12/75; #83 - going out to my fifth caller when I gave away a stack of NY Lottery tickets. Good call, Gina! You weren't the only winner tonight!)
How Deep Is Your Love - Bee Gees (12/77; #1 for three weeks - these guys could do no wrong by 1977, and this sweet ballad sounds as good today as when I first heard it.)
Someday We'll Be Together - Diana Ross & The Supremes (12/68; #1 - this one was released shortly after Diana's departure from the group was announced. Ironically, neither Mary Wilson nor Cindy Birdsong appeared on the Supremes' swan song single. Those are the Waters Sisters.)
8-9pm
* The Way of Love - Cher (1/72; #7 - John from Freeville threw down another "Cher dare." This time he gets this big ballad, a re-make of Kathy Kirby's UK hit from seven years earlier.)
* I Wish You Could Be Here - Cyrkle (2/67; #70 - this Paul Simon composition was requested from Bob in the hills of Newfield, who's sitting by a crackling fire and recalling this nugget from his college days. Perfectly placed request! BTW - check out the producer... ;))
* New York's a Lonely Town - Trade Winds (2/65; #32 - Tom from Groton requested this old favorite. The Trade Winds were Pete Anders and Vini Poncia, who recorded under a number of names and kept appearing in unlikely places....)
* Snoopy's Christmas - Royal Guardsmen (12/67; #1 for five weeks on the Christmas Chart - this was their third Snoopy-related single on the Laurie label, and would hit the chart again in 1968 and 1969.)
Send In The Clowns - Judy Collins (9/77; #27 - this one had won composer Stephen Sondheim a Grammy Award for Song Of The Year back in 1975. It's from A Little Night Music, which ran on Broadway for 601 performances.)
Misty Blue - Dorothy Moore (3/76; #3 for FOUR weeks! - this sublime and sultry single unfortunately got log-jammed by Paul McCartney's Silly Love Songs, which coincidentally spent those same four weeks at #1.)
Then He Kissed Me/Be My Baby - Rachel Sweet (9/81; dnc - this was released as a single here and in the UK, but nobody really noticed. The follow-up single from her LP was a duet with Rex Smith. THAT one they noticed.)
* Santa Claus Is Coming to Town - Bruce Springsteen & The E Street Band (12/85; #1 on the Christmas chart - this was actually recorded at CW Post College in New York on 12/12/75 but didn't chart until ten years later when it was released as a B-side. It borrows heavily from the Ronettes' version from ten years before this performance!)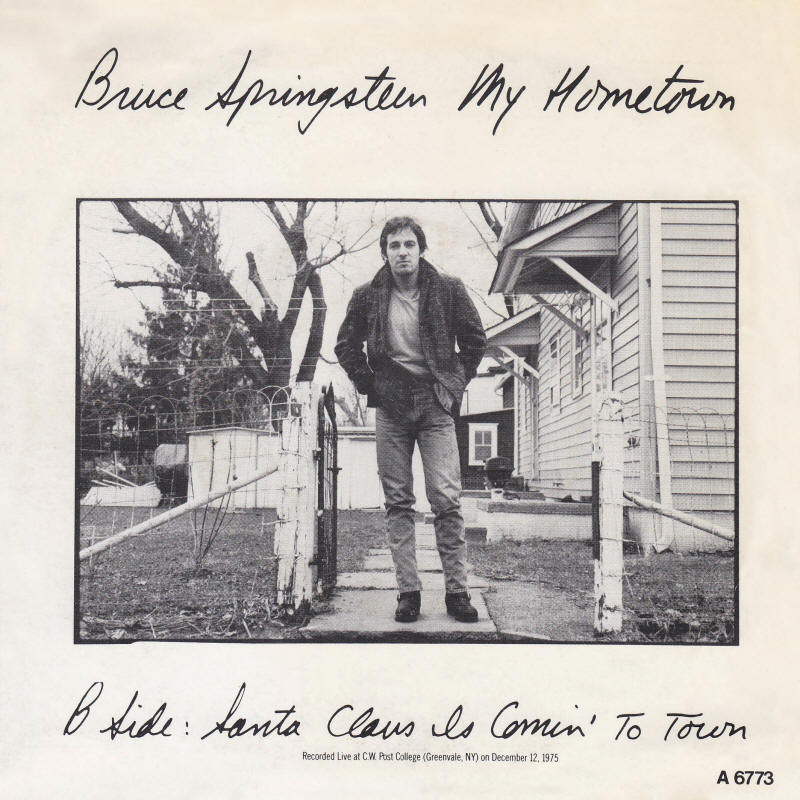 * Little Bitty Pretty One - Thurston Harris (10/57; #6 - Tom from Long Island writes "
Since today, the shortest day of the year, is also National Short Girl Appreciation Day, could you please play Little Bitty Pretty One?"Here ya go, buddy!)
O Dio Mio - Annette (2/60; #10 - she got her start as a Musketeer, and she really did have the voice of an angel. Sigh.)
45 Corner: Goin' Out Of My Head - Little Anthony & The Imperials (11/64; #6 - this stunning performance on the Veep Records label can't be heard anywhere but on the original 45. All other CD versions feature an alternate vocal take. Merry Christmas, friends!)
When Will I See You Again - Three Degrees

(9/74; #2 Pop, #1 UK - a throwback to the Sixties Girl Group sound, but with the crack session players MFSB providing the bed. See you on February 1st!)
Goodnight My Love (Pleasant Dreams) - Jesse Belvin (12/56; #7 R&B - according to Rockin' Remnants historian JR, this used to be our closing song. Jesse Belvin and his wife died in a mysterious car crash in LA when he was just 26. The brakes appeared to have been disabled, but it was never seriously investigated.)
CLOSING THEME: Sleepwalk – Santo & Johnny (1959, #1 for two weeks)
Congratulations to Gina from King Ferry, for winning NY Lottery tickets, and to Jerry from Trumansburg for winning a WVBR collectors' item T-shirt!
Glossary of Terms:
nr
= not released as a single at the time
AC
= Billboard's chart for "Adult Contemporary" records
BB
= Billboard Magazine, which publishes the Hot 100 chart (previously known as the Top 100), along with several other charts
Bubbling Under
= songs that were ranked but fell below the top 100
C&W
= Billboard's chart for "Country & Western" records
R&B
= Billboard's chart for "Rhythm & Blues" records
RRHOF
= Rock and Roll Hall of Fame
RS500
= Rolling Stone Magazine's ranked list of the top 500 singles of all-time
Host Next Week (12/28/19): John Rudan with a spotlight on charting Oldies you rarely hear anymore!
Thanks for tuning in! You can listen to Rockin' Remnants every Saturday night from 6-9pm on WVBR (93.5 FM in Ithaca, NY) or at

wvbr.com/listen

.
Thanks again to our sponsors Island Health & Fitness and Rasa Spa for their support every week!