Rockin' Remnants





Rockin' Remnants is broadcast from WVBR-FM Ithaca. Check out our

webpage

, like us on

Facebook

, and tune in to 93.5 or

stream

the show every Saturday night from 6-9pm! (Or download the WVBR+

app

now available for iOS and Android!)
Thanks to our sponsors Island Health & Fitness and Rasa Spa for their support every week!
Date: 10/20/18
Host: John Simon
Feature: Longer Than You Remember
Back in the day radio programmers liked short songs (like 3:00 or less) so that they could squeeze in more songs between commercials. Sometimes record labels lied (Phil Spector famously listed the 3:47 single called You've Lost That Loving Feeling as running 3:05). Columbia actually made a joke of it with Simon & Garfunkel's Fakin' It (see below). More often than not, songs were edited with a heavy hand. Tonight we'll hear the parts that got trimmed out of some great records.
Rock 'n' Roll Trivia
Tonight question is an audio question. I was looking for: a) the name of the group; b) name of the lead singer; and c) name of the songwriter
(scroll down to find the answer below the playlist – and to find a glossary of terms)
Playlist
·
yellow
song titles are YouTube links
·
songs with * were requests
·
all chart information comes from the Billboard Top 100 (for chart dates before/during July 1958) or Billboard Hot 100 (for chart dates during/after Aug 1958) unless otherwise noted
·
a glossary of terms is below the playlist
6-7pm
OPENING THEME: Good Old Rock 'n' Roll – Cat Mother & the All-Night Newsboys (1969, #29, produced by Jimi Hendrix)
Cherish - Association (9/66; #1 for three weeks - Valiant Records trimmed the 3:25 album version to 3:13 by reducing the "and I do cherish you..." tag at the end from three repetitions to one, plus they sped the song up - AND they lied on the label, listing it as running 3:00. Tonight we hear the mono LP version in its entirety.)
House of the Rising Sun - Animals (9/64; #1 for three weeks - the full-length version reached #1 in the UK with a running time of 4:26. M-G-M trimmed a verse and most of the organ soloing down to 2:58. They also faded it early. Tonight we'll hear both versions. First, the butchered US 45.)
Yeh Yeh - Georgie Fame (2/65; #21 Pop, #1 UK - the US 45 ran 2:19, while it ran 2:43 in the UK. The difference was a very tasty sax solo that ended up on the cutting room floor. Tonight we hear the UK version.)
Baby It's You - Smith (9/69; #5 - The Shirelles recorded the original. The Beatles put a version on an album. This version, though, featured a tough-as-nails lead vocal by Gayle McCormick and a blazing horn section. ABC/Dunhill trimmed the LP version of 3:21 to a short, action-packed 2:33. Tonight we hear the unedited version.)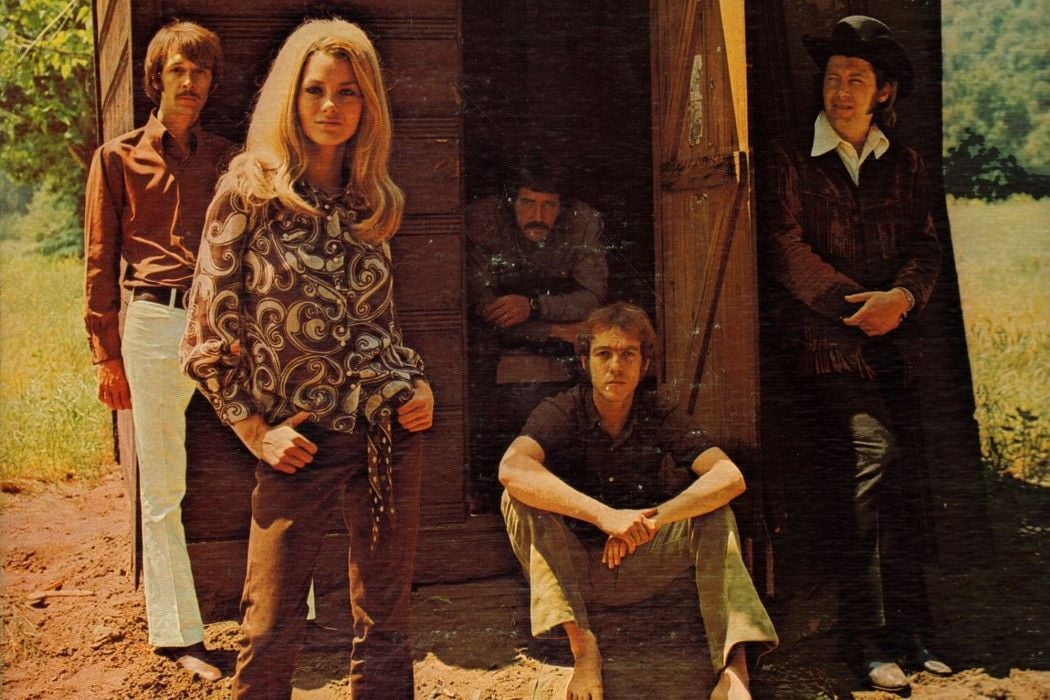 You've Made Me So Very Happy - Blood Seat and Tears (3/69; #2 for three weeks - the LP version ran 4:15 and included a beautiful meandering organ-and-guitar outro that was trimmed to 3:28 for AM airplay. Tonight we hear it all.)
(You're My) Soul

and Inspiration - Righteous Brothers (4/66; #1 for three weeks - their first record for their new label after splitting with Phil Spector was a smash. It was the same writing team of Barry Mann & Cynthia Weill, but singer Bill Medley was the producer. The 45 trimmed a short instrumental prologue that we hear tonight.)
House of the Rising Sun - Animals (9/64; #1 - this is the full-length unedited version that featured Alan Price's blistering organ work and ends cold at the 4:26 mark. Tonight we also hear it in first-time stereo. Turn it up, baby!)
Spooky - Classics IV (9/67; #3 for three weeks - a little bit of pre-Halloween music for you. The Imperial Records 45 - and LP - version ran 2:50. The reissuing guys at Taragon Records let this run to a full 2:59 on a greatest hits CD. Here's that extra nine seconds for ya!)
45 Corner: Susan - Buckinghams (12/67; #11 - tonight we play the "rush release" radio station promo that edits OUT an extra :30 of unnecessary psychedelic tomfoolery. This is a perfect Pop tune that got corrupted in an attempt to make it sound "hipper." Radio stations around the country tried to edit it out, but nobody had the master tapes except for the record company. They sent this edited version out and it's never been included on any CD or vinyl compilation to date! Note: John Rudan played the long version back in July. Check out his Blog post entry!)
* 500 Miles - Peter Paul & Mary (1/63; dnc - this was tucked on the B-side of a low-charting single and is dedicated to the memory of my wife's father David Jackier. He passed away last Tuesday at our home, six days shy of his 92nd birthday. He was a teacher and a fine artist and left a very big ripple behind. R.I.P.)
* New York's a Lonely Town - Trade Winds (2/65; #32 - going out to my friend Tom, who says this is the song he thinks of when the weather starts to turn cold. Here it comes...)
*

Puff the Magic Dragon

- Peter Paul & Mary (3/63; #2 - the request was for my young friend Luca's "favorite song." I happen to know that he has a couple of them. I played Splish Splash last time. Tonight he gets this whimsical tale that was actually written right here in Ithaca, NY)
7-8pm
Birthday Calendar
October 15 – Richard Carpenter (Carpenters) – age 72
October 17 – Gary Puckett (Union Gap) – age 76
October 18 – Chuck Berry – born in 1926
– Cynthia Weill – age 78
– Laura Nyro – born in 1947
October 20 – Tom Petty – born in 1950
No Particular Place To Go - Chuck Berry (5/64; #10 - the father of Rock 'n' Roll had a great resurgence after serving time in federal prison on a trumped up charge. This is one of a string of sizzling singles he put out after his release.)
Over You - Gary Puckett & The Union Gap (9/68; #7 - this was released on Columbia with a picture sleeve. Tonight we hear the mono 45 version.)
Save the Country - Laura Nyro (8/68; dnc - this single actually DID reach #135 on the Record World chart. It was apparently written to honor the late Dr. Martin Luther King, but its sentiments still resonate loudly in these troubled times of ours....)
The Shape of Things to Come - Max Frost & The Troopers (9/68; #22 - a slice of revolutionary sass from the motion picture Wild In The Streets. The group was a fictional one, but one of the songwriters was Cynthia Weil, whose prolific writing is celebrated this evening!)
Songwriter Cynthia Weil was born in NYC and worked with her husband Barry Mann in the famed Brill Building in Manhattan. Together they penned hundreds of great songs and tonight we'll hear some of them.
Walking In The Rain

- Ronettes (10/64; #23 - one of dozens of classic Mann/Weil compositions recorded by producer Phil Spector. He managed to add his own writing credit to this one, as well as to the Righteous Brothers' You've Lost That Loving Feeling.)
Hungry - Paul Revere & The Raiders (6/66; #6 - one of a pair of hard-rockin' hits she wrote for this band - the other being Kicks.)
Home of The Brave - Jody Miller (8/65; #25 - two versions of this one were released simultaneously. Phil Spector's release attributed to Bonnie & The Treasures came in a distant second.)
* Touch Me - Doors (1/69; #3 - we interrupt our program to play a special request for a buddy in his car on the ride home from Rochester. His initials? "JH." Why? Because you know he'd do it for you...)
We Gotta Get Out of This Place - Animals (8/65; #13 - this one was apparently an anthem of great significance to US soldiers trapped in Viet Nam. It's ranked at #235 in the RS500. An alternate take was released in the UK and was, for a long while, the only version available on CD here in the States.)
I'd Be So Good For You - Joanie Sommers (9/64; dnc - a great uptempo Teen rocker that just went nowhere. Skeeter Davis had great success with similar numbers. Who knows why one song fails and another succeeds?)
Here You Come Again - Dolly Parton (10/77; #3 Pop, #1 C&W - this very successful "crossover record" won a Grammy in 1978. Composers? Mann & Weil.)
Rock 'n' Roll Lullaby - BJ Thomas (2/72; #15 - I just can't get enough of this record! Tonight it fits because it's a Cynthia Weil composition AND the 45 version has a double-length keyboard intro, so it fits our other theme as well.)
That's the Way God Planned It (Pts. I & 2) - Billy Preston (8/69; #62 * 7/72; #5 - the 45 version clocked in at 3:27, but the LP version at 5:34 is the way to go. Check out the band: Billy Preston, vocals and organ. George Harrison, guitar. Eric Clapton, lead guitar. Ginger Baker, drums. Keith Richard, bass. Any questions?)
8-9pm
* Urge For Going - Joni Mitchell (11/72; dnc - this was amazingly first released as the b-side of You Turn Me On, I'm a Radio and was never on an LP until her Hits compilation included it. A brilliant classic, it is.)
* Top of The World - Carpenters (10/73; #1 for two weeks - composed by birthday boy Richard Carpenter, who also played keyboards and added multi-tracked vocals to this recording.)
A Good Feelin' To Know - Poco (7/72; #119 Cashbox - 45 versions AND the LP version all fade out at 3:53. Tonight we hear the ultra-rare cold-ending version that runs 4:07, and is only available on a Legacy CD sampler that is long out-of-print.)
Ballad of Easy Rider - Byrds (11/69; #65 - Bob Dylan apparently gave Roger McGuinn part of the lyric sheet. McGuinn finished writing the song and gave Dylan credit, but Dylan removed his own name because he didn't like how the movie ended. This version clocks in at 2:01. I'll play the longer version after a commercial break.)
Ballad of Easy Rider - Byrds (11/69; dnc - this longer version appears only on a recent CD reissue of the Easy Rider LP. It runs 2:26 and includes additional percussion edited out for the 45 plus some very tasty guitar work from the underrated Clarence White. Enjoy!)
Amie - Pure Prairie League (3/75; #27 - this song was picked from their Bustin' Out LP as a single. The original LP version ran 4:18. They edited out nearly two minutes for the 45 version. Meanwhile, FM radio played the prologue called "Fallin' In and Out of Love With You" PLUS the LP version of Amie, for a total of 6:30. We'll just stick with the full Amie tonight.)
* The Monster Mash - Bobby "Boris" Pickett & The Crypt Kickers (9/62; #1 - this perennial Halloween hit came back into the Hot 100 twice more in the Seventies. This is the original version and doesn't fit our theme in any way, shape or form - but....it IS almost Halloween, and it WAS a request.)
See That Girl - The Vogues (10/69; #108 Cashbox - this one didn't reach the Billboard chart, but it's a really nice record penned by Cynthia Weil and Barry Mann. Next time I'll play the Righteous Brothers' version.)
Different Drum - Stone Poneys (11/67; #13 - Linda Ronstadt's first breakthrough record from long ago. The LP version includes a double-length harpsichord break that doesn't appear anywhere else - including any and all reissues on LP, CD or 8-Track. However...we have it here in our record library. Enjoy!)
Get Together - Youngbloods (9/67; #62 * 7/69; #5 - the original release didn't go very far. Two years later it appeared in a PSA for the National Conference of Christians and Jews and was re-released due to popular demand. The 45 edit ran 3:21. Tonight we hear the 4:37 LP version with the extended soloing passage restored.)
Ariel - Dean Friedman (4/77; #26 - Lifehouse Records was concerned that the LP version was too long at 4:18. They were also nervous about the line that said "she was a Jewish girl, I fell in love with her..." and made him re-record it as "her name was Ariel, I fell in love with her...." They also chopped out part of a verse and a saxophone solo to clock in at 3:21. Tonight we hear the original uncut version.)
CLOSING THEME: Sleepwalk – Santo & Johnny (1959, #1 for two weeks)
Trivia Answer
The group: Stone Poneys. The singer: Linda Ronstadt. The writer? Michael Nesmith! From The Monkees!
Congratulations to Greg from West Hill, for correctly answering the question and winning a pizza and a pair of Cinemapolis tickets!
Glossary of Terms:
nr
= not released as a single at the time
AC
= Billboard's chart for "Adult Contemporary" records
BB
= Billboard Magazine, which publishes the Hot 100 chart (previously known as the Top 100), along with several other charts
Bubbling Under
= songs that were ranked but fell below the top 100
C&W
= Billboard's chart for "Country & Western" records
R&B
= Billboard's chart for "Rhythm & Blues" records
RRHOF
= Rock and Roll Hall of Fame
RS500
= Rolling Stone Magazine's ranked list of the top 500 singles of all-time
Host Next Week (10/27): JR with a spotlight on Oldies of various stripes
Thanks for tuning in! You can listen to Rockin' Remnants every Saturday night from 6-9pm on WVBR (93.5 FM in Ithaca, NY) or at

wvbr.com/listen

.
Thanks again to our sponsors Island Health & Fitness and Rasa Spa for their support every week!