Rockin' Remnants




Rockin' Remnants is broadcast from WVBR-FM Ithaca. Check out our webpage, like us on Facebook, and tune in to 93.5 or stream the show every Saturday night from 6-9pm! (Or download the WVBR+ app now available for iOS and Android!)
Thanks to our sponsors Island Health & Fitness and Rasa Spa for their support every week!
Date: 7/24/21
Host: John Simon

Feature: Summer of Soul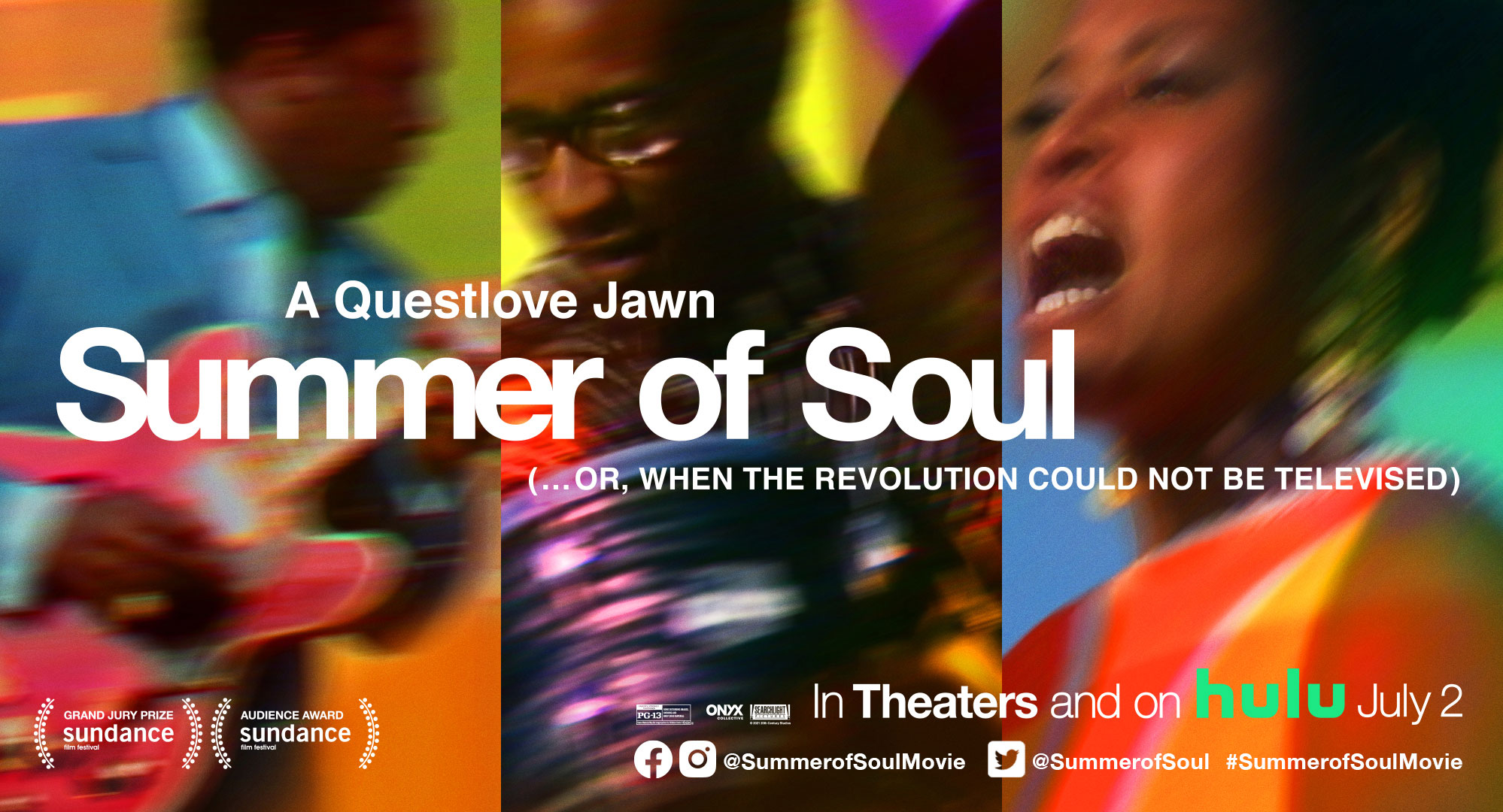 The Summer of 1969 featured more than one remarkable music festival in New York State, but the footage from this one sat in a forgotten basement for fifty years until bandleader (and now film-maker) Questlove got his hands on it. He and his team managed to convert forty hours of footage into a 117-minute documentary that's currently playing at Cinemapolis in Ithaca. Tonight we hear some of the music. In the words of The New Yorker's Anthony Lane: "History chose to commemorate Woodstock, which unfolded a hundred miles or so away, in the heat of the same summer. But history, as so often, went to the wrong gig."

Rock 'n' Roll Trivia
One great quote from the movie is from an attendee who - reflecting back on this Black Music festival - says (with great incredulity) "The WHITE guy is the drummer! You know, he's not supposed to be able to DO that!" In this case, two of the acts featured white drummers. Can you name the bands?

(scroll down to find the answer below the playlist – and to find a glossary of terms)
Playlist
· yellow song titles are YouTube links
· songs with * were requests
· all chart information comes from the Billboard Top 100 (for chart dates before/during July 1958) or Billboard Hot 100 (for chart dates during/after Aug 1958) unless otherwise noted
· a glossary of terms is below the playlist
6-7pm
OPENING THEME: Good Old Rock 'n' Roll – Cat Mother & the All-Night Newsboys (1969, #29, produced by Jimi Hendrix)
Uptown - Chambers Brothers (11/67; #126 - this driving tune is an appropriate way to kick off the show - and the film. It was written by Betty Mabry, who would later take her husband's last name of "Davis," as in Miles. "I'm going uptown to Harlem, gonna wear my hair down in Harlem...." 300,000 people gathered in Morris Park over the course of six weekends for the Harlem Cultural Festival.)
Aquarius/Flesh Failures/Let The Sun Shine - 5th Dimension (4/69; #1 Pop for six weeks, #6 R&B - as reflected in their showing on the R&B charts, the 5th Dimension hadn't been fully embraced by the Black community. Although they were clearly polished and seasoned performers, they were also clearly overwhelmed by this opportunity to perform for this particular audience.)
Sing a Simple Song - Sly & The Family Stone (4/69; #89 Pop, #28 R&B - this was the B-side of Everyday People, which had recently been a big #1 hit on both charts, and this may have been the hottest band in America when they took the stage that August. They stole the show at Woodstock, but you can see why when you see them here.)
Grazing In The Grass - Hugh Masekela (7/68; #1 Pop for two weeks, #1 R&B for four weeks - the South African trumpeter played his biggest international hit in front of crowd that's assembled for all types of music, ranging from Gospel and Latin Jazz to Funk and Motown. They tore it up "live!")

Oh Happy Day - Edwin Hawkins Singers (4/69; #4 Pop, #2 R&B - this was an unlikely hit from the California Gospel choir, who had recorded an album's worth of material as a church fundraiser. When it started getting airplay, it was released as a single - and had just fallen off the chart when they sang it live in their bright green gowns on a stunning summer's day in Harlem.)
Watermelon Man - Mongo Santamaria (3/63; #10 Pop, #8 R&B - Latin musicians were invited to perform, including Ray Barretto and Mongo and the band. This was actually composed by Herbie Hancock, but this was the hit version.)

Give a Damn - Staple Singers (4/70; dnc - this was released as a single after the summer had come and gone, but the Staples family was clearly moved by their participation in the event. The song had been unofficially commissioned by NYC mayor John V. Lindsay, and the hit version was recorded by Spanky & Our Gang. This version, though, rings truer and should've been a hit.)
Shoo Bee Doo Bee Doo Dah Day - Stevie Wonder (4/68; #8 Pop, #1 R&B - Stevie Wonder, alone, is worth the price of admission here. His musicianship and command of the stage is a wonder to behold. You expect him to break into Superstition, but then you remember that he wouldn't write that one for another four years.)
I Heard It Through the Grapevine - Gladys Knight & The Pips (10/67; #2 Pop, #1 R&B for six weeks - current-day Gladys Knight reflects back on what it had been like to walk out on that stage fifty years earlier, and it's a revelation. Meanwhile, The Pips are on fire!)
My Girl - Temptations (1/65; #1 Pop, #1 R&B for six weeks - David Ruffin had recently been kicked out of Motown's hottest male group, but he sings his signature ballad in front an adoring crowd and it's astonishing to see the full range of his powers on display here. The crowd laps it up and it turns out to be the world's biggest singalong.)

To Be Young, Gifted & Black - Nina Simone (11/69; #76; #8 R&B - Nina Simone is the most politically-charged performer of the summer, and her passion and fire is palpable. She had just added this song to her repertoire and would release it several months later. It clearly resonated with Black audiences more than white. Watching her perform it for this audience, I finally really "get" it.)
* Revolution - The Beatles (9/68; #12 - their very first release on their own Apple Records label was this two-sider. Hey Jude spent nine weeks at the top of the US charts. This was the louder and rockier side. Turn it up, man!)

7-8pm
Birthday Calendar
July 18 – Dion DiMucci – age 82
– Brian Auger – age 82

– Martha Reeves – age 80

July 19 – Vicki Carr – age 80
– Bernie Leadon (Eagles) – age 74
July 20 – Dennis Yost (Classics IV) – born in 1943
– Carla Santana – age 74
July 21 – Cat Stevens – age 72
July 22 – Chuck Jackson – age 84
– Don Henley (Eagles) – age 74
July 23 – Dino Danelli (Rascals) – age 77
July 24 – Verdine White (EW&F) – age 69
Where Or When - Dion & The Belmonts (12/59; #3 - this treatment of the Rodgers & Hart classic was his final big hit with The Belmonts, and a year later he'd begin his string of solo hits without missing a beat.. At 82 years old, he's apparently still got that voice....)
I Don't Want to Cry - Chuck Jackson (2/61; #36 Pop, #5 R&B - he was born in South Carolina and raised in Pittsburgh, where he grew up singing in church. He was signed to Scepter Records in NYC, and this is a stunning example of his soulful delivery, backed by a crack New York session group. Note the spelling of the arranger's name on the record label.)
In My Lonely Room - Martha & The Vandellas (4/64; #44 - she was born in Detroit and landed a job answering phones at Motown. She eventually got some work as a back-up singer, and was soon a headliner. She's eighty years old this week. Happy Birthday Martha Reeves!)

Mickey's Monkey/Turn On Your Lovelight - Young Rascals (1/67; dnc - this album track appeared on their Atlantic LP Collections. My friend JR is quoted as saying "The Rascals were the blackest white boys on the block!")
It Must Be Him - Vikki Carr (9/67; #3 for two weeks - she was a crossover TV personality from El Paso and this was her only Top Twenty record. It's featured prominently in the film Moonstruck, and repeatedly leads to the line "Cosmo, you're gonna die.")
Stormy - The Classics IV feat. Dennis Yost (10/68; #5 - this was the first single to give lead singer Dennis Yost separate billing, and it was well-earned. Contemporary singer John Legend heard the magic in this melody and adapted it into his hit Save Room, where he shared songwriter credit with the original writers.)
Inner City Blues - Brian Auger's Oblivion Express (8/73; dnc - this tasty version of the Marvin Gaye classic appeared on the album Closer To It. In addition to playing the Hammond B-3, Brian sang lead on this album. Sublime stuff!)

Waiting - Santana (3/69; dnc - this was actually the opening track of their breakthrough album on the Columbia label. It would also be tapped for release as the B-side of the album's first single Evil Ways. A caller wanted to acknowledge that "it's not a track you hear very often, but it really captures the essence of Santana!")
Tequila Sunrise - Eagles (6/73; #74 - one of my first calls this evening was to inform me that today is "National Tequila Day!" In that spirit 😉 here's a song co-written by singer/drummer Don Henley and featuring guitar work from Bernie Leadon, both of whom have birthdays this week. Cheers, guys!)

Where Do The Children Play - Cat Stevens (9/71; dnc - this was both the opening track of the album and the B-side of the hit single Peace Train. Cat Stevens walked away from the music biz after a string of hugely successful albums, and eventually returned to performing under the name Yusuf.)
Sun Goddess - Ramsey Lewis w/ Earth, Wind and Fire (3/75; #44 Pop, #20 R&B - for those who missed it the first time around, this song was a highlight of E,W&F's massively successful live album Gratitude. Bassist Verdine White has been ranked at #27 out of the top 100 greatest bassists of the 20th Century by Bass Player Magazine.)

* Margaritaville - Jimmy Buffett (4/77; #8 - Happy National Tequila Day! This one was Jimmy's biggest hit, and has become his signature contribution to Parrothead culture. Going out to Barbara and Larry and all who celebrate!)

8-9pm
We'll kick off Hour #3 with a Spotlight on July 24, 1964

Rag Doll - 4 Seasons (7/64; #1 for two weeks - this rose to the top in the thick of the British Invasion, and for all the right reasons. Great melody, perfect instrumental accompaniment, and Frankie Valli at the top of his game!)
Anyone Who Knows What Love Is (Will Understand) - Irma Thomas (7/64; #52 - a big sweeping ballad by the Soul Queen of New Orleans. It almost feels like a Bacharach/David song, but it's not.)
In The Misty Moonlight - Jerry Wallace (debuting this week at #83, headed to #19 - another surprising American Pop tune fighting its way through the British Invasion competition. Dean Martin would release his own version a couple of years later. This, though, is a special record.)

I'll Cry Instead - Beatles (at #115 this week in 1964 - headed to a peak of #25, hot on the heels of two other releases from their film A Hard Day's Night. All six sides would chart, in addition to a bunch of other songs from their catalog that were rushed out as singles. They were that hot, and they were that good.)
Do I Love You - Ronettes (at #37 this week, headed to #34 - not one of their "biggies," but a beautiful example of Phil Spector's "Wall of Sound.")

* I Get Around - Beach Boys (#1 last week - this had just been bumped from the top slot by Rag Doll the week before, and was one of a long string of two-sided singles that were both hits. The B-side was Don't Worry Baby. How 'bout them apples???)

Any Way You Want It - Dave Clark 5 (storming up the chart this week, headed to #14 - this MAY have the distinction of being the loudest record ever released, in terms of compression and reverb and distortion and thundering drums. This is where the British Invasion got scary!)

People Say - Dixie Cups (peaking on this date at #47 - a sweet ditty about summer romance, brought to you by the team at Red Bird/Blue Cat Records.)
The World I Used to Know - Jimmie Rodgers (peaking on this date at #51 - a lilting reflective ballad that combines Folk phrasing with adult lyrics and sophisticated orchestration, underlining the fact that there was something for everybody on Pop radio in the mid-Sixties.)

* Ooh Child - Five Stairsteps (5/70; #8 - the Chicago group had evolved from a children's novelty act to a smooth Soul ensemble, and this was their biggest hit of all. They were siblings who played their own instruments, and played them well. JH played this one last week, but I just couldn't say "no.")

One Tin Soldier - Coven (8/71; #26 - this one would be released by this group three times, one of them as a re-recording after the movie studio issued a cease-and-desist order! Regardless, it's an affecting plea for peace and harmony and understanding, and the message still resonates fifty years later.)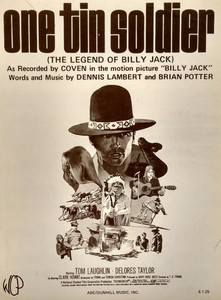 Shower The People - James Taylor (7/76; #22 - one of the great feel-good anthems of the summer of '76, with backing vocals by wife Carly Simon and a message of love and goodwill that resonated far and wide. Pick a harmony part and sing along!)

45 Corner: I'm Not In Love - Dee Dee Sharp (4/76; #62 R&B - just one year after 10cc had a breakaway international hit with this song, the gang at Philadelphia International tackled it and delivered a really tasty Soul ballad. It may well exist on a CD somewhere, but I've only seen it on a radio station promo 45.)
Be Young, Be Foolish, Be Happy - The Tams (6/68; #61 - these Carolina "Beach Music" favorites did a lot of records with Joe South producing, and this is one of them. Bouncy and infectious and just a little bit goofy - just like your Rockin' Remnants team!)

Good Night My Love - Ben E. King (1/66; #91 - and we end tonight's show with this charting cover of a charting classic. In this case, the original only charted on the R&B chart, and the remake only charted on the Pop chart. Ben E King could read the phone book, though - and I'd buy a copy.)

CLOSING THEME: Sleepwalk – Santo & Johnny (1959, #1 for two weeks)
Trivia Answer
The Chambers Brothers consisted of the four actual brothers plus white drummer Brian Keenan. Meanwhile, Sly & The Family Stone was anchored by the blistering Greg Errico behind the drum kit.

Congratulations to Tom & Elise from Danby, for correctly answering the question and winning a a pair of passes to see "Summer Of Soul" at Cinemapolis!
dnc = did not chart
nr = not released as a single at the time
AC = Billboard's chart for "Adult Contemporary" records
BB = Billboard Magazine, which publishes the Hot 100 chart (previously known as the Top 100), along with several other charts
Bubbling Under = songs that were ranked but fell below the top 100
C&W = Billboard's chart for "Country & Western" records
R&B = Billboard's chart for "Rhythm & Blues" records
RRHOF = Rock and Roll Hall of Fame
RS500 = Rolling Stone Magazine's ranked list of the top 500 singles of all-time
Host Next Week (7/31/21): Kim Vaughan with no particular spotlight. Just great tunes and good company!

Thanks for tuning in! You can listen to Rockin' Remnants every Saturday night from 6-9pm on WVBR (93.5 FM in Ithaca, NY) or at wvbr.com/listen.
Thanks again to our sponsors Island Health & Fitness and Rasa Spa for their support every week!