Rockin' Remnants





Rockin' Remnants is broadcast from WVBR-FM Ithaca. Check out our
webpage
, like us on
Facebook
, and tune in to 93.5 or
stream
the show every Saturday night from 6-9pm! (Or download the WVBR+
app
now available for iOS and Android!)






Date: 4/23/16
Host: John Simon
Feature: Diggin' Deep: Obscure Oldies
Each week the Billboard Hot 100 prints a new list of the biggest records in the country (based on a combination of record sales, radio plays, reported requests and other vague criteria). Tonight we'll feature records that - for whatever reason - never broke through. Nothing higher than #90 tonight (with a few exceptions) - and then almost nothing but your requests in the final hour. Let's dig deep into the vaults on this edition of Rockin' Remnants!
Birthday Calendar
April 19 – Alan Price (Animals) – age74
– Mark Volman (Turtles) – age 72
April 22 – Jack Nitzsche – born in1937
– Glen Campbell – age 80
April 23 – Roy Orbison – born in 1936
– Ray Peterson – born in 1939
Playlist
[songs in bold are from the spotlight date of DATE;

yellow

song titles are YouTube links; songs with * were requests; all chart information comes from the Billboard Top 100 (for chart dates before/during July 1958) or Billboard Hot 100 (for chart dates during/after Aug 1958) unless otherwise noted]
6-7pm
OPENING THEME: Good Old Rock 'n' Roll – Cat Mother & the All-Night Newsboys (1969, #29, produced by Jimi Hendrix)
Don't Take the Stars – Mystics (10/59; #93 - Follow-up to Hushabye mysteriously stalled in the lower regions. Laurie Records.)
A Little Like Lovin' - Cascades (8/63; #116 - RCA signed the band away from Valiant Records and this was their first single for the new label. Wha' happened???)
How Long Has It Been - Casinos (6/67; #121 - follow-up to Then You Can Tell Me Goodbye also came up surprisingly short.)
Baby Make Me Feel So Good - Five Stairsteps & Cubie (2/69; #101 - this lush and majestic single stalled right at the edge of the Hot 100. A shame. It would, however, go to #12 R&B.)
I Can't Let Go - Nobody's Children (3/68; dnc - this cover of the Hollies' cover of the Evie Sands record [got that???] may have gotten airplay somewhere, but very little info is available on the web. Nice use of horns on this one!)
I'm Alive - Hollies (8/65; #103 - this early Hollies single reached #1 in the UK, but missed the mark in the States. Their next single would

mark

the beginning of a string of Top 40 records for the band.)
Roller Coaster - Ides Of March (9/66; #92 - four high school kids from Ohio would flirt with the national charts, but wouldn't hit it big until 1970's Vehicle stormed the Top 5.)
I Can't Go On - Charlie Rich (12/65; #132 - one of several great recordings released on the Smash Records label. He was too "Country" for the Pop market and too soulful for the C&W market. Ironically, a number of his '70s classics were recorded back in 1965.)
The Last Thing On My Mind - The Womenfolk (5/66; #105 - Tom Paxton wrote it, but RCA couldn't get a hit with it.)
Up On the Bridge - Chiffons (10/68; dnc - another flop for Laurie Records,

although they were still churning out hits for Dion and the Music

Explosion at this time. This is a great little record! I'll be playing it again....)
Love (It's Getting Better) - The Groove (11/67; dnc - a great blend of Soul and "Bubblegum" sounds that would've been a big hit just a year later. Ahead of its time....)
I'm Hypnotized - Anthony & The Imperials (2/68; #98 - he dropped the "Little" from his name and recorded this catchy pop tune that somehow missed the mark.)
45 Corner: Day Tripper - Vontastics (9/66; #100 - this Chicago soul group cut a sizzling version of the Lennon-McCartney tune for the St. Lawrence Records label. Stuck at the lowest rung of the Pop chart and not available on CD, as far as I can tell.)
Some Kind Of Wonderful - Soul Brothers Six (6/67; #91 Pop - even more mysterious is why this record spent one solitary week on the Pop chart - and NO time on the R&B charts. Grand Funk would cover it and take it to the Top 5 six years later.)
I Guess That Don't Make Me a Loser - Brothers Of Soul (3/68; #128 Cas

h

Box - just because it wasn't a hit doesn't mean it's a loser.

)
7-8pm
Walk On - Roy Orbison (7/68; #121 - his greatest hit-making days were with Monument Records, but this had all the classic elements of a Roy Orbison mini-opera. It was his last listed single in the chart books until he resurfaced in the late '80s.)
Across the Street (Is a Million Miles Away) - Ray Peterson (12/64; #106 - produced and arranged by Ray Stevens, this one failed to crac

k the Hot 100. Great track!)
Walk With a Winner - Gene McDaniel (1965; dnc - this Liberty Records release was one of Jack Nitzsche's great lost records. Shoulda beena hit!)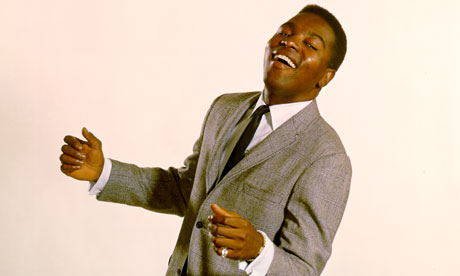 Rumble - Jack Nitzsche (11/63; #91 - chosen as the follow-up to his Lonely Surfer, this re-make of the Link Wray instrumental featured crisp horns and big drums. Way cool....)
Me About You - Turtles (11/70; #105 - The

T

urtles had already disbanded when White Whale Records released this album track as a single. Many

act

s - Lovin' Spoonful, Mamas & Papas, Jackie DeShannon - had recorded it, but this version is the best!)
Wichita Lineman - Glen Campbell (11/68; #3 Pop, #1 C&W - no low-charter here - just one of the greatest records to come out of LA's famed Gold Star Stu

dio

. Let's celebrate Glen Campbell while he's still alive.)
I Put A Spell On You - Alan Price Set (7/66; #80 - after he left the Animals,

their keyboard man

released a couple of singles. This one was the highest-charting one, released here in the States on Parrot Records.)
Sittin' In The Park - Georgie Fame (3/66; #35 UK - another great English organ player with limited success in the States. He'd later become the leader of Van Morrison

's

touring band. This one totally missed in America.)
Substitute - The Who (5/66; #106 Record World - this was a big hit in England, but America was slow to embrace the Who for at least another year. This US-only version changed the line "I look all white but me dad is Black" to "I try walking forward but my feet walk back

,

" but it still went nowhere.)
Under My Thumb - Del Shannon (9/66; #128 - Del heard this one when

he

toured

with the Rolling Stones

. He cut it as a single when it became clear that they wouldn't, and his version was faithful to the original. No hit, though.)
45 Corner: See That Girl - The Vogues (11/69; #108 Cashbox - this song was written by Barry Mann & Cynthia Weill and originally appeared on a Righteous Brothers LP. It didn't achieve hit status, but it's a cool slab of vinyl.)
See That Gi

rl - Righteous Brothers
(1965 - from their album Just Once In My Life, this was virtually a solo performance by Bill Medley. According to our telephone survey, this is the preferred version. Case closed.)
I Can't See Nobody - Bee Gees

(

6/67; #124 - this was the b-side of the brothers' first single and it got some airplay on its own steam.)
8-9pm
You Should Know (I'm Still Your Baby

) - Sammi Lynn (10/61; dnc - answer to the #1 smash Take Good Care Of My Baby.)
You Don't Have To Be a Tower of Strength - Gloria Lynne (12/61; #100 - Answer to Gene McDaniel's Tower Of Strength. Both of these answer records had high production value. Neither of them made much of a splash....)
A Fork in the Road - Miracles (7/65; #124 - tucked onto the b-side of Tracks Of My Tears, this is one of my personal favorites of all time.)
* Don't Forget About Me - Dusty Springfield (3/69; #64 - this gem from the writing team of Goffin and King was one of several singles from the Dusty In Memphis LP. The American Breed had released this as a single two years prior. It didn't chart.)
* To Sir With Lo

ve

- Lulu (10/67; #1 for five weeks - clearly, we've strayed from the original theme. This one turned out to be Billboard's Record of The Year.)
* Li

l'

Red Riding Hood - Sam the Sham & The Pharoahs (6/66; #2 - and the hits just keep on comin'....)
* Reflections - Diana Ross & Supremes (8/67; #2 - one of the first prominent singles to feature the Moog synthesizer is also one of our most consistently requested tunes.)
* Baby Let Me Take You Home - Animals (9/64; #102 - this had been the first Animals single released in the States. M-G-M re-released it after the runaway success of House Of The Rising Sun, but it stalled just beyond the Hot 100.)
* Sealed With a Kiss - Brian Hyland (6/62; #3 - one of the classic summertime hits was requested by a guy who grew up right up the block from the Hyland brothers on Long Island. This one was dedicated to Victoria.)
* Whenever You're Ready - Zombies (9/65; #110 - this one was called in by listener Chip, who pointed out that the single was best known as the "a-side" of the b-side I Love You, later covered by the band called "People.")
Cheryl's Going Home - Bob Lind (1/66; dnc - "folkie" Bob Lind was assigned to producer Jack "Specs" Nitzsche for his first album. "Specs" selected this one as the proposed hit side, but DJs literally flipped for the b-side: The Elusive Butterfly.)
Peace Of Mind - Magnificent Men (8/66; #141 Record World - this blue-eyed soul group from Harrisburg, PA was signed to Capitol Records, where they released a series of great singles with little commercial success. This one should've been a hit!)
* Black & White - Three Dog Night (9/72; #1 - the caller requesting this song actually sang part of the chorus on the phone. How could I say no???)
Us & Them (45 edit) - Pink Floyd (9/73; #101 - this one

was selected

from one of the most successful albums of the past fifty years. The heavily-edited single didn't chart in the States, but the full-length album version got plenty of FM radio play.)
Goodnight My Love - Ben E. King (1/66; #91 - Jesse Belvin's original somehow failed to crack the Hot 100 back in the

F

ifties. This is a stunning interpretation of the original, and with this one we say....."Good Night.")
CLOSING THEME: Sleepwalk – Santo & Johnny (1959, #1 for two weeks)
Host Next Week (

4/30/16

):

John Simon

with a spotlight

TBD
Thanks for tuning in! You can listen to Rockin' Remnants every Saturday night from 6-9pm on WVBR (93.5 FM in Ithaca, NY) or at
wvbr.com/listen
.