Rockin' Remnants




Rockin' Remnants is broadcast from WVBR-FM Ithaca. Check out our webpage, like us on Facebook, and tune in to 93.5 or stream the show every Saturday night from 6-9pm! (Or download the WVBR+ app now available for iOS and Android!)
Thanks to our sponsors Island Health & Fitness and Rasa Spa for their support every week!
Date: 9/16/23
Host: John Simon

Feature: September 1967

We'll start the show with five songs from this week in 1967, plus the birthday calendar at 7pm, a spotlight on September 1970 in the 8:00 hour, a Kitchen Theatre ticket giveaway and your requests!
Playlist
· YouTube links follow certain entries
· songs with * were requests
· all chart information comes from the Billboard Top 100 (for chart dates before/during July 1958) or Billboard Hot 100 (for chart dates during/after Aug 1958) unless otherwise noted
· a glossary of terms is below the playlist
6-7pm
OPENING THEME: Good Old Rock 'n' Roll – Cat Mother & the All-Night Newsboys (1969, #29, produced by Jimi Hendrix)
You're My Everything - Temptations (peaking on this date at #6 Pop, #3 R&B - the group was at the peak of its powers with its classic line-up, and the Funk Brothers were in top form as well. This one features Eddie Kendrick and David Ruffin sharing lead vocals for a change.)
(Your Love Keeps Lifting Me) Higher and Higher - Jackie Wilson (at #12 this week, headed to #6 Pop, #1 R&B - this record finally paired Jackie with material worth his talents. Backing him up were the uncredited Motown session players known as The Funk Brothers. If it sounds extra punchy tonight, it's because we're hearing the original mono 45.)

To Sir With Love - Lulu (at #58 this week, headed to four weeks at #1 - the title track from a hit movie, this record was in its second week on the chart. Three weeks later it would hold down the top slot for four weeks. Backing Lulu on the record and in the film are the British pop band The Mindbenders!)

(I Wanna) Testify - Parliaments (down to #22 from a peak of #20 Pop, #3 R&B - this is one more backed by the moonlighting Funk Brothers. Lead singer George Clinton is the only member of the New Jersey vocal group who made the trip to Detroit. All the rest were Motown session singers.)
Never My Love - Association (at #15 this week, headed to two weeks at #2 - this was the follow-up to their massive #1 Windy, and featured the same Wrecking Crew session players as before. Larry Knechtel plays the tasty keyboard parts on this one. Tonight we hear the mono single version.)

* My Heart Cries - Etta & Harvey (8/60; dnc - the request was for "anything by Etta James." This is the B-side of her duet with Harvey Fuqua called If I Can't Have You, and it should've been an "A-side" in its own right.)
Walk Right Back - Everly Brothers (2/61; #7 - this was the B-side of Ebony Eyes, which charted at #8 - but this side surpassed the A-side. In fact, it spent four weeks at #1 in the UK!)

Lonely for You - Gary Stites (4/59; #24 - JR played Conway Twitty's It's Only Make Believe on his last show, and this one is a blatant knock-off of that one, released just months later. Somehow, nobody ever bothered to sue. Boy, times have changed!)

Baby Be Mine - Jellybeans (9/64; #51 - they were a quartet from northern New Jersey recording for Red Bird Records, and this tasty little gem was one of a string of records created by the Brill Building duo of Ellie Greenwich and Jeff Barry.)
The Letter - Box Tops (at #4 and about to leap up to #1 on this date in 1967 - on the tiny Mala Records label, this one came out of nowhere. Sixteen year-old Alex Chilton would go on to become a musical legend, but this was his first taste of fame.)
* Leader of the Pack - Shangri-Las (11/64; #1 - another one from the Red Bird Records label. This one was produced by Shadow Morton, and is one of the most-requested songs I get here on Rockin' Remnants.)

* Good Times Roll - The Cars (3/79; #41 - this, like all of their hits, was written by lead singer/guitar slinger Ric Ocasek. The guy who requested it had a long story about mowing his lawn and why it reminded him of this song. I'll spare you the details, but it sort of made sense!)

Fool On the Hill - Sergio Mendes & Brasil '66 (8/68; #6 - a leftover from last month's tribute to A&M Record's co-founder Jerry Moss, this was an unlikely Lennon-McCartney cover that did surprisingly well.)
Over You - Union Gap Feat. Gary Puckett (9/68; #7 - and this is a two-minute record from the same time of year featuring a tasty oboe lick and swirling strings, to bring us right up to the top of the hour.)

7-8pm
Birthday Calendar
9/10 – Danny Hutton (Three Dog Night) – age 81
9/11 – Dennis Tufano (Buckinghams) – age 77
9/12 – George Jones – born in 1931
– Maria Muldaur – age 81

– Gerry Beckley (America) – age 71
– Barry White – born in 1944

9/13 – David Clayton-Thomas (BST) – age 82
– Peter Cetera (Chicago) – age 79
9/15 – Sylvia Moy – born in 1938
– Cannonball Adderley –born in 1928

9/16 – Kenney Jones (Small Faces) – age 75
– Joe Butler (Lovin' Spoonful) – age 82
– B.B. King – born in 1925
Liar - Three Dog Night (7/71; #7 - this was actually a cover of an Argent song written by Russ Ballard. Danny Hutton takes the lead on this one, and the band just keeps churning out hit records!)

(Hey Baby) They're Playing Our Song - Buckinghams (9/67; #68, headed to #9 - Dennis Tufano was the lead vocalist on all of their hit records. Producer James William Guercio had the idea of adding horns to their singles, and would eventually move on to produce another Chicago-based band that emphasized horns. They're coming up shortly....)
Sister Golden Hair - America (6/75; #1 - Gerry Beckley was an army brat who met up with a couple of other American kids on an airbase in England, and they carved out a nice sound as a harmonic trio with acoustic guitars. He sang lead on this big hit, and continues to perform all these years later.)

He Stopped Loving Her Today - George Jones (9/80; #1 C&W - this record featured Nashville's top session players: The Jordanaires on background vocals, Pig Robbins on piano, Pete Drake on pedal steel and Charlie McCoy on that mournful harmonica, and it won Grammys for Country Music's Record of the Year and Single of the Year, and it was named CMA song of the Year for both 1980 AND 1981.)

Heart Like a Wheel - Linda Ronstadt (1974; NR - this was the title track of Linda's third solo album and featured Maria Muldaur on harmony duet vocals. It was originally done by Kate & Anna McGarrigle, but this is version that introduced most people to it.)
Love's Theme - Love Unlimited Orchestra (2/75; #1 Pop, #10 R&B - this one was written, produced, arranged and conducted by Barry White, who also auditioned and selected the members of the orchestra. He's dismissed by many as a caricature, but he was a musical genius.)
You've Made Me So Very Happy - Blood, Sweat & Tears (3/69; #2 for three weeks - Al Kooper had been instrumental in assembling the band, but he wasn't much of a lead singer. After he left, the band searched for somebody with a BIG voice who could hold his own amid the horns and rhythm section. They found this guy. Tonight we hear the full-length album version with the extended ending.)
24 or 6 to 4 - Chicago (7/70; #4 - Peter Cetera played bass and sang on many of the band's hit records, including this one: their first Top Ten single. The producer was one James William Guercio.)

Spotlight On Sylvia Moy:
Sylvia Moy was a writer and arranger for Motown Records, and was instrumental in keeping Stevie Wonder in the Motown family. She co-wrote each of these songs and had a hand in their arrangements and/or production. Tonight she gets a brief moment in the spotlight!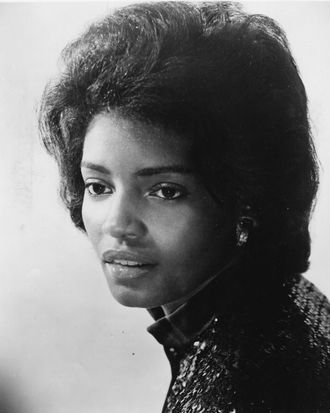 Uptight (Everything's Alright) - Stevie Wonder (1/66; #3 Pop for two weeks, #1 R&B for four weeks - Stevie had been all the rage when he was billed as "the twelve-year old genius," but his voice had started to change and he'd stopped being a hitmaker. Berry Gordy was preparing to let him go, but Sylvia asked to give him a second chance. Together, they came up with this song. The rest is history.)
Honey Chile - Martha Reeves & The Vandellas (11/67; #11 Pop, #5 R&B - this was the first single that listed Martha Reeves' full name on the label. It also listed Sylvia Moy as co-composer. The lyric is homespun and countrified.)
This Old Heart of Mine - Isley Brothers (1/66; #12 Pop, #6 R&B - the brothers were originally from Cincinnati and spent just two years as members of the Motown family. This was their biggest hit during that time, and composer credit goes to Holland-Dozier-Holland and...Moy!)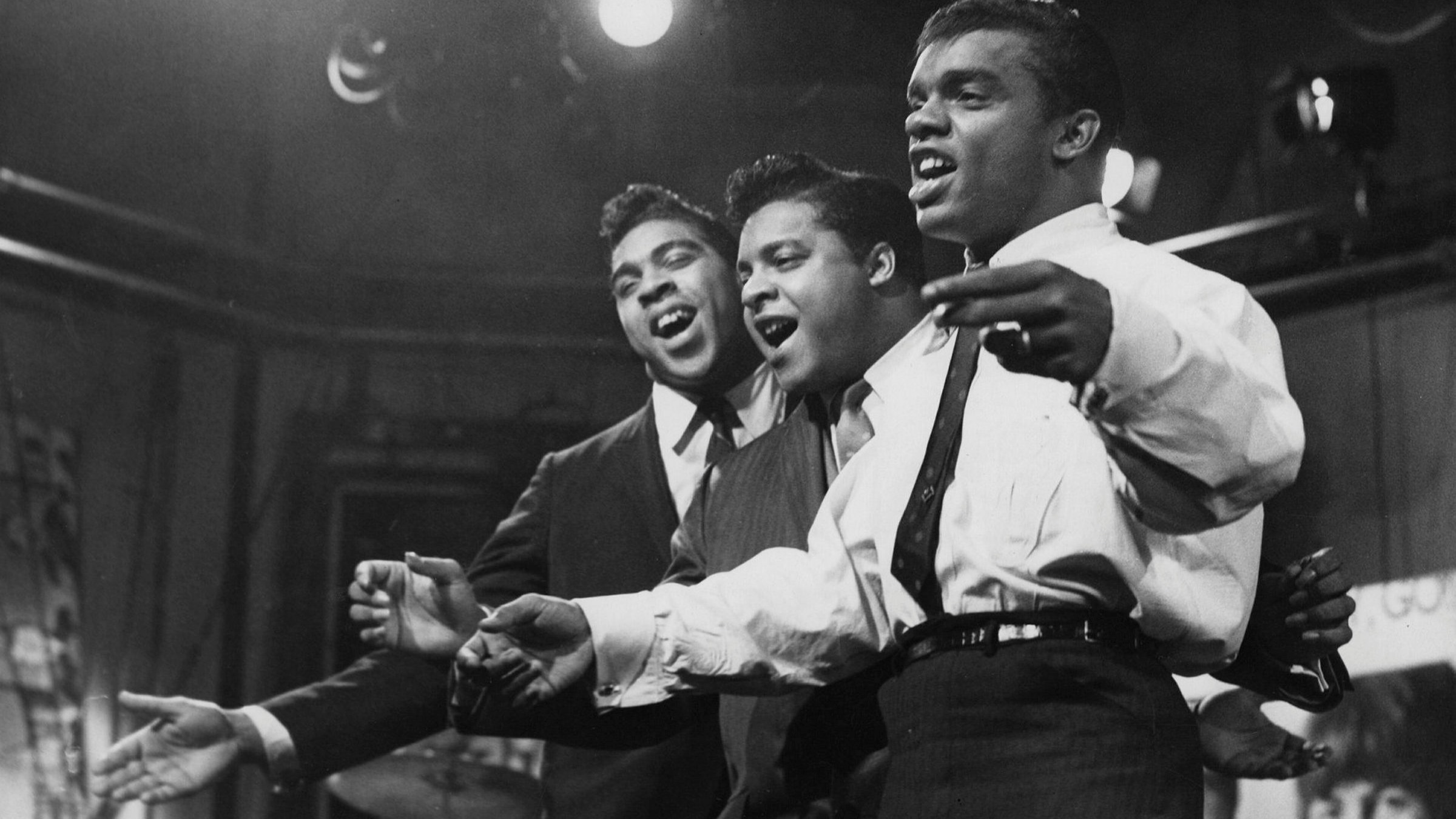 Mercy, Mercy, Mercy - Cannonball Adderly (1/67; #11 Pop, #2 R&B for two weeks - Cannonball's piano player Joe Zawinul composed this one and there were at least four charting versions in 1967, but this is definitive one. Going out in the memory of WVBR Jazz host John Beach, who we lost about ten days ago.)

The Thrill Is Gone - B.B. King (12/69; #15 Pop, #3 R&B - "B.B." stand for "Blues Boy," and this was his biggest crossover hit. It won him a Grammy award for Male R&B Vocal Performance, and Rolling Stone Magazine ranks it at #183 in their RR500. Tonight we hear the original 45, and it looks just like this!)

8-9pm
Itchycoo Park - Small Faces (11/67; #16 - drummer Kenney Jones would later join The Who as Keith Moon's replacement, but his most famous drumming took place on this record. The electronic "phase-shift" sound was very popular for a short while. This is a classic example.)

You Didn't Have to Be So Nice - Lovin' Spoonful (12/65; #10 - Joe Butler was the Spoonful drummer, and they were originally approached about possibly starring in a TV series about four madcap lads trying to make it in the music business, but they'd have to change their name to "The Monkees." They declined. Tonight we hear the superior mono single edit.)
* Margaritaville - Jimmy Buffett (4/77; #8 - we lost Jimmy Buffett on September 1st and there have been many tributes to him - including one last week on Rockin' Remnants. This listener missed that show, and has a weakness for margaritas. It's only fair that we play his biggest hit. R.I.P.)

* I Think I Love You - Partridge Family (11/70; #1 for three weeks - going out to John the Drummer who wanted to hear "something completely different," and who confessed to having a mad crush on Susan Dey when he was a kid. My response was "Who didn't, buddy? And if it wasn't her it was David Cassidy!" The power of network television helped propel this one to the top of the charts.)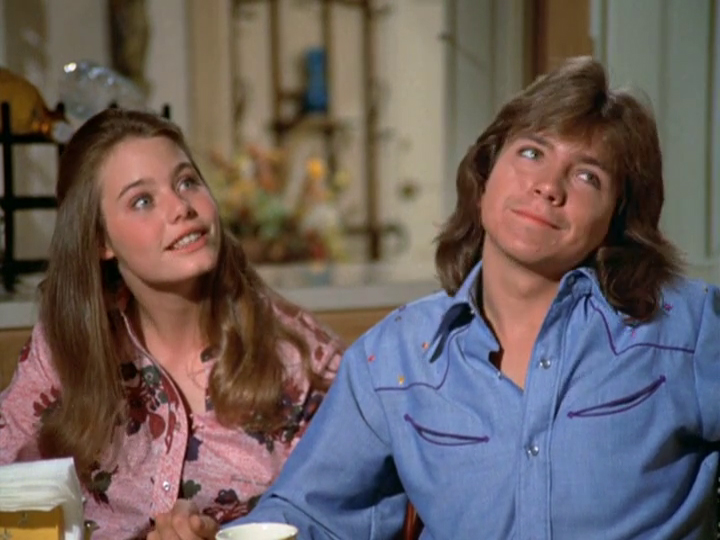 * Special Lady - Ray, Goodman & Brown (1/80; #5 Pop, #1 R&B - they had originally been The Moments, but they left their old label and were forced to give up the name. They went with their real names, and came back with a vengeance. This one goes out from Scottie to Brooktondale Peggy.)

Mini Spotlight on September 1970:

(They Long to Be) Close to You - Carpenters (down to #8 after peaking at #1 - this was a leftover from last month's tribute to A&M Records founder Jerry Moss. The brother/sister duo had had a couple of minor hits, but this propelled them to superstardom. And though Karen was an accomplished drummer, Hal Blaine was hired to play on the record.)
(If You Let Me Make Love to You) Why Can't I Touch You - Ronnie Dyson (down to #24 after three weeks at #8 - this was Ronnie's first and biggest hit after being signed to Columbia. He first arrived on the scene as a member of the NYC cast of Hair.)

Out In The Country - Three Dog Night (at #33 this week, headed to #15 - this one features all three of the front men sharing lead vocals, and goes out to Louie in Tennessee, Bob in the hills of Newfield and Kenzey driving to her country home under the stars tonight.)
Uncle John's Band - Grateful Dead (peaking on this date at #69 - believe it or not, this was their first charting single. The band's fortunes changed when Robert Hunter became their lyricist. This one features elaborate harmonies, a complicated time signature and some tasty instrumental interplay.)

* Patches - Clarence Carter (peaking this week in its first of two weeks at #4 Pop, #2 R&B - this one was called in by listener Dave, who'd clearly taken a peek at the chart for this date in 1970. It was Carter's biggest hit on both charts, and boasted a heart-tugging storyline and an irresistible sing-along chorus.)

* Expressway to Your Heart - Soul Survivors (9/67; at #45 this week, headed to #4 - Gamble & Huff were behind this one as both writers and producers, and listener George called this one in. I still remember reading a "story" in one of those teen magazines back in the day, relating how two different bands were involved in a fender bender and decided to join forces under the name "Soul Survivors." D'oh!)
Sentimental Lady - Bob Welch (10/77; #8 - Bob Welch had written and recorded this with Fleetwood Mac back in 1970. Now that he was flying solo, he recruited friends Christine McVie and Lindsey Buckingham for a re-recorded version, and found the hit he'd been seeking all along!)
CLOSING THEME: Sleepwalk – Santo & Johnny (1959, #1 for two weeks)
Congratulations to Greg from West Hill, for winning a pair of tickets to see Monsters of the American Cinema at the Kitchen Theatre!
dnc = did not chart
nr = not released as a single at the time
AC = Billboard's chart for "Adult Contemporary" records
BB = Billboard Magazine, which publishes the Hot 100 chart (previously known as the Top 100), along with several other charts
Bubbling Under = songs that were ranked but fell below the top 100
C&W = Billboard's chart for "Country & Western" records
R&B = Billboard's chart for "Rhythm & Blues" records
RRHOF = Rock and Roll Hall of Fame
RS500 = Rolling Stone Magazine's ranked list of the top 500 singles of all-time
Host Next Week (9/23/23): JH with a spotlight on his favorite tunes (it's his birthday week).
Thanks for tuning in! You can listen to Rockin' Remnants every Saturday night from 6-9pm on WVBR (93.5 FM in Ithaca, NY) or at wvbr.com/listen.
Thanks again to our sponsors Island Health & Fitness and Rasa Spa for their support every week!