Rockin' Remnants




Rockin' Remnants is broadcast from WVBR-FM Ithaca. Check out our webpage, like us on Facebook, and tune in to 93.5 or stream the show every Saturday night from 6-9pm! (Or download the WVBR+ app now available for iOS and Android!)
Thanks to our sponsors Island Health & Fitness and Rasa Spa for their support every week!
Date: 6/17/23
Host: John Simon

Feature: "The Blues" Songs or Artists with Blue or Blues in their titles
Tonight it's my last Remnants show until late July, and it's all about "The Blues" - but not THAT kind of Blues: it's songs or artists with "blue" in the title. Thanks to listener Tom Preston for the suggestion. Streaming at wvbr.com from 6-9pm Eastern time and there's no admission fee! C'mon over and join the fun!
Playlist
· YouTube links follow certain entries
· songs with * were requests
· all chart information comes from the Billboard Top 100 (for chart dates before/during July 1958) or Billboard Hot 100 (for chart dates during/after Aug 1958) unless otherwise noted
· a glossary of terms is below the playlist
6-7pm
OPENING THEME: Good Old Rock 'n' Roll – Cat Mother & the All-Night Newsboys (1969, #29, produced by Jimi Hendrix)
Blue Velvet - The Clovers (4/55; #14 R&B - Tony Bennett had some success with this song, Bobby Vinton would take it to #1 in the early Sixties, and David Lynch would title his hit movie after it, but this version is coolly and effortlessly sublime. Let the games begin!)
Blue Moon - The Marcels (4/61; #1 - Rodgers & Hart had written this back in 1934 and it was recorded by all of the greats: Sinatra, Billie Holiday, Ella Fitzgerald, Elvis....but this was the one that reached the widest audience. Some say that Rodgers & Hart are rolling over in their graves, but I'll bet that you can't NOT sing along!)

* Mr. Blue - The Fleetwoods (11/59; #1 - going out to my #1 fan at home, who heard my theme and instantly started singing this song.)
Baby Blue - The Echoes (3/61; #12 - they were a white trio from Brooklyn and this was their only real hit, but it was a catchy little earworm.)

Girl (Why You Wanna Make Me Blue) - Temptations (9/64; #26 - this was the last single featuring Eddie Kendrick on lead before David Ruffin would step up to sing My Girl a few months later. Blaring horns and a finger-snapping rhythm mask the sad story conveyed in the lyrics.)

* Blue Suede Shoes - Carl Perkins (3/56; #2 Pop and R&B for four weeks - Elvis' version was released on an EP at about the same time as this one and reached #20 nonetheless, but Carl Perkins wrote it and he won the chart battle. I had just queued this one up when the phone call requesting it came in. Great minds!)
* Blues Theme - Davie Allan & The Arrows (4/67; #37 - going out to my buddy George. Motorcycle sound effects, fuzz guitar and a driving beat: it's a classic! And for you trivia lovers: it was also one of the first songs that Eddie Van Halen learned to play on his brother Alex' guitar.)
* Blue On Blue - Bobby Vinton (5/63; #3 - this one was written by Burt Bacharach and Hal David and was the title track of his album featuring nothing but songs with "blue" in the title. Going out at the request of Tom Preston, who suggested the theme in the first place.)

* Blue Hawaii - Elvis Presley (1961; dnc - this was the title track of Elvis' eighth Feature film and was never released as a single. Coincidentally, listeners Mark & Abby are tuned in from a beach in Hawaii, but this request came in from Barbara in Danby. By the way, Elvis would eventually star in 31 Hollywood films!)
Jackie Blue - Ozark Mountain Daredevils (2/75; #3 - they were from Springfield, Missouri and their only Top Twenty hit was written by two band members. It was a good one!)

Blue Summer - Royalettes (9/63; #121 - they're best known for It's Gonna Take a Miracle on the MGM label, but this was recorded for Chancellor Records and never quite made it to the Hot 100.)
Blue Angel - Roy Orbison (9/60; #9 - a listener called to remind me that Sun Records founder Sam Phillips had encouraged "The Big O" to drop the ballads and sing more rockers. We're in agreement that he may have been mistaken.)

Blue Bayou - Linda Ronstadt (9/77; #3 for four weeks - this had been a B-side for Roy Orbison in 1963. Linda's arrangement was true to the original and she struck solid gold with it. The Bee Gees and Debby Boone are the only thing that kept her from taking it all the way to #1.)

* Gimme Some Lovin' - Blues Brothers (5/80; #18 - what started as a Saturday Night Live comedy sketch turned into a full-blown second career for John Belushi and Dan Ackroyd . They recorded several albums and starred in a hit movie, and their covers of Sixties hits weren't half bad!)
* (We Ain't) Got Nothin' Yet - Blues Magoos (12/66; #5 - I was just queuing this one up when the phone rang with a request for it. Again, great minds think alike! They were based in The Bronx and this was their only Top 40 record.)

No Time Like The Right Time - Blues Project (4/67; #96 - for a brief moment in time, this NYC quintet was red hot. This was their only charting single and it was written by band member Al Kooper, who'd soon leave to form Blood Sweat and Tears.)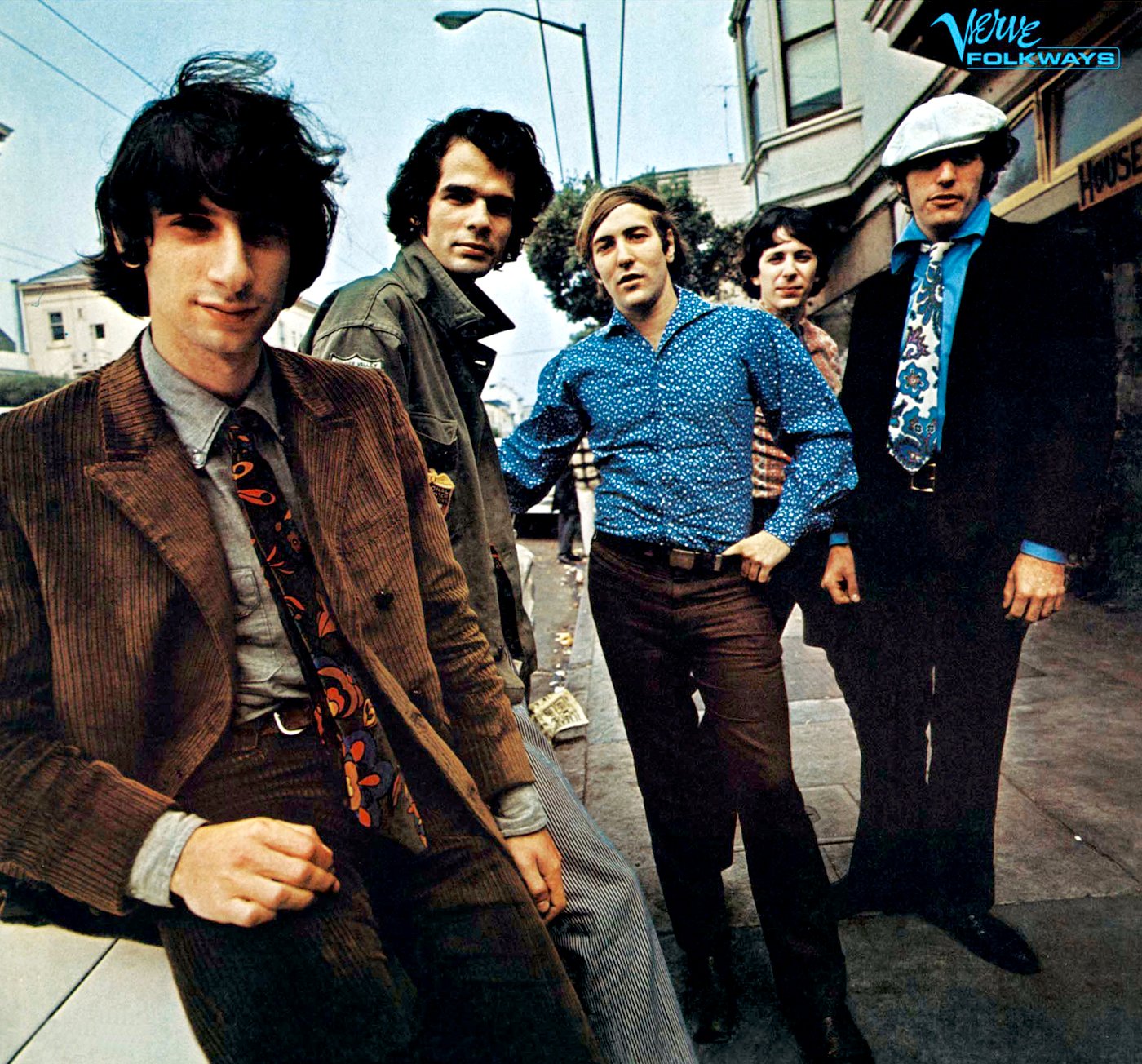 7-8pm
Birthday Calendar
June 12 – Len Barry – born in 1942

– Chips Moman – born in 1937
– Reg Presley (Troggs) – born in 1941
June 13 – Marv Tarplin (Miracles) – born in 1941

– James Carr – born in 1942
June 14 – Rod Argent (Zombies) – age 78

June 15 – Ruby Nash (Romantics) – age 89

– Ian Matthews – age 77
– Russell Hitchcock (Air Supply) – age 74
– Waylon Jennings – born in 1937

– Harry Nilsson – born in 1941
June 16 – Lamont Dozier – born in 1941

– Eddie Levert (O'Jays) – age 81
You Baby - Len Barry (11/66; dnc - songwriter Cynthia Weil passed away a couple of weeks ago, and this is just one of many fabulous tunes she left behind. Len Barry's career had basically been ended by the British Invasion when Decca released this album track, which had originally been a Ronettes song. It was too late.)
Goin' to a Go-Go - The Miracles (11/66; #11 Pop, #2 R&B - Marv Tarplin played guitar on all of The Miracles' hits, in addition to co-writing many of them. This dance floor favorite is driven by the 12-string guitar lick that runs through the song. Smokey was the star, but Marv was the secret ingredient!)
Love Is All Around - The Troggs (2/68; #7 - their raw and primal sound led them to choose the name "Troglodytes," which was shortened to "Troggs." That's partly why it was so surprising to hear that it was THEM behind this lilting ballad. It would go on to be an even a bigger hit in the Eighties for the band Wet Wet Wet, when it spent fifteen weeks at #1 on the British charts, and it would again resurface as a plot device in the film Love Actually. Songwriter Reg Presley had struck gold!)

Do Right Man, Do Right Woman - Aretha Franklin (3/67; dnc - these next two records were written and recorded by Chips Moman at American Sound Studio in Memphis. Aretha had recently been signed by Atlantic and was sent down south to record some tracks, but they only completed two before her husband came to blows with a session player. It launched her career, though, and the rest is history. This B-side eventually reached #37 on the R&B chart, too.)
Dark End of the Street - James Carr (2/67; #77 Pop, #10 R&B - Chips Moman and Dan Penn co-wrote and produced this record, as well - and many consider it the greatest "cheating song" of them all. A long list of artists have recorded it over the years, including the Flying Burrito Brothers, Aretha Franklin and Clarence Carter.)
She's Not There - The Zombies (10/64; #2 - this was the group's very first charting single, written and arranged by keyboardist Rod Argent at the tender age of nineteen. Rolling Stone Magazine ranks it as #297 in its RS500, and it truly was a ground-breaking sound on Pop radio at the time.)

45 Corner: Hurting Each Other - Ruby & The Romantics (4/69; #113 - their first single reached #1, but each subsequent single charted lower than the one before it. This was their last gasp as a group and it seemed to be lost to time until The Carpenters took a crack at it and took it to #2 in early 1972. Tonight we hear the original!)
Shake It - Ian Matthews (11/78; #13 - he was a founding member of Fairport Convention and later Matthews Southern Comfort, but he finally had a hit record on his own.)

Lost In Love - Air Supply (2/80; #3 for four weeks - this was their first charting single here in the States, and it was the first of seven consecutive Top 5 hits that helped them become an international phenomenon.)
Luckenback Texas (Back to the Basics of Love) - Waylon Jennings (5/77; #25 Pop, #1 C&W for six weeks - this is another one co-written by Chips Moman, and it not only references Willie Nelson by name: he gets to sing the final verse!)
I Guess the Lord Must Be in New York City - Nilsson (11/69; #34 - this was Harry's second charting single and it was written for the film Midnight Cowboy, but it wasn't completed in time to be used in the movie.)

I Hear a Symphony - Supremes (10/65; #1 - this was the 6th out of a total of ten #1s written and produced for the Supremes by Lamont Dozier and the Holland brothers. They also were the driving force behind The Four Tops and had written and produced hits for Martha & The Vandellas, The Isley Brothers, Marvin Gaye and more.)
I Love Music (Pt. I) - O'Jays (11/75; #5 Pop, #1 R&B - this trio from Canton Ohio recorded for several labels between 1963 before finally landing on their feet at Philadelphia International Records. Backed by the crack studio outfit called MFSB, they churned out a string of great dance records. Flip this one over and you get another 3 1/2 minutes of funky fun!)

8-9pm
Mandy - Barry Manilow (1/75; #1 - he'd been getting by as a jingle writer and then Bette Midler's pianist before signing with the Arista label. This was his first of many hit records, and it was my little sister's anthem when it first came out. It was originally called "Brandy," but that name had already been taken.)
* Red Roses for a Blue Lady - Vic Dana (2/65; #10 - listener David says "Red Roses for a Blue Lady is a tune that would always light my Pop up when he heard it on the radio in his garage. It was on regular rotation on WCAP in Lowell." Happy Father's Day, buddy!)

* It Don't Come Easy - Ringo Starr (5/71; #4 - this one defies the theme's stipulations because neither the title nor the artist has the word "blue" in it, but the lyric says "Got to pay your dues if you want to sing The Blues," and that's good enough for me. Going out from Scottie to Peggy.)

* Question - Moody Blues (5/70; #21 - they got their start as a British Blues band before morphing into the psychedelic orchestral group that became a staple of FM radio in the Seventies and Eighties. I couldn't find the single edit, so we'll hear the full LP version tonight. Going out to Tony in North Carolina.)
Stormy Monday Blues - Bobby "Blue" Bland (9/62; #43 Pop, #5 R&B - The Allman Brothers' tour de force version starts with Duane saying "While we're doing that Blues thing, here's an old Bobby Bland song for you. Actually, it's a T-Bone Walker song." Well, here's the former version.)

I'm Blue (Gong-Gong Song) - The Ikettes (1/62; #19 Pop, #3 R&B - The Ikettes were Ike & Tina's back-up singers. For a change of pace, Tina actually sings back-up for THEM on this one.)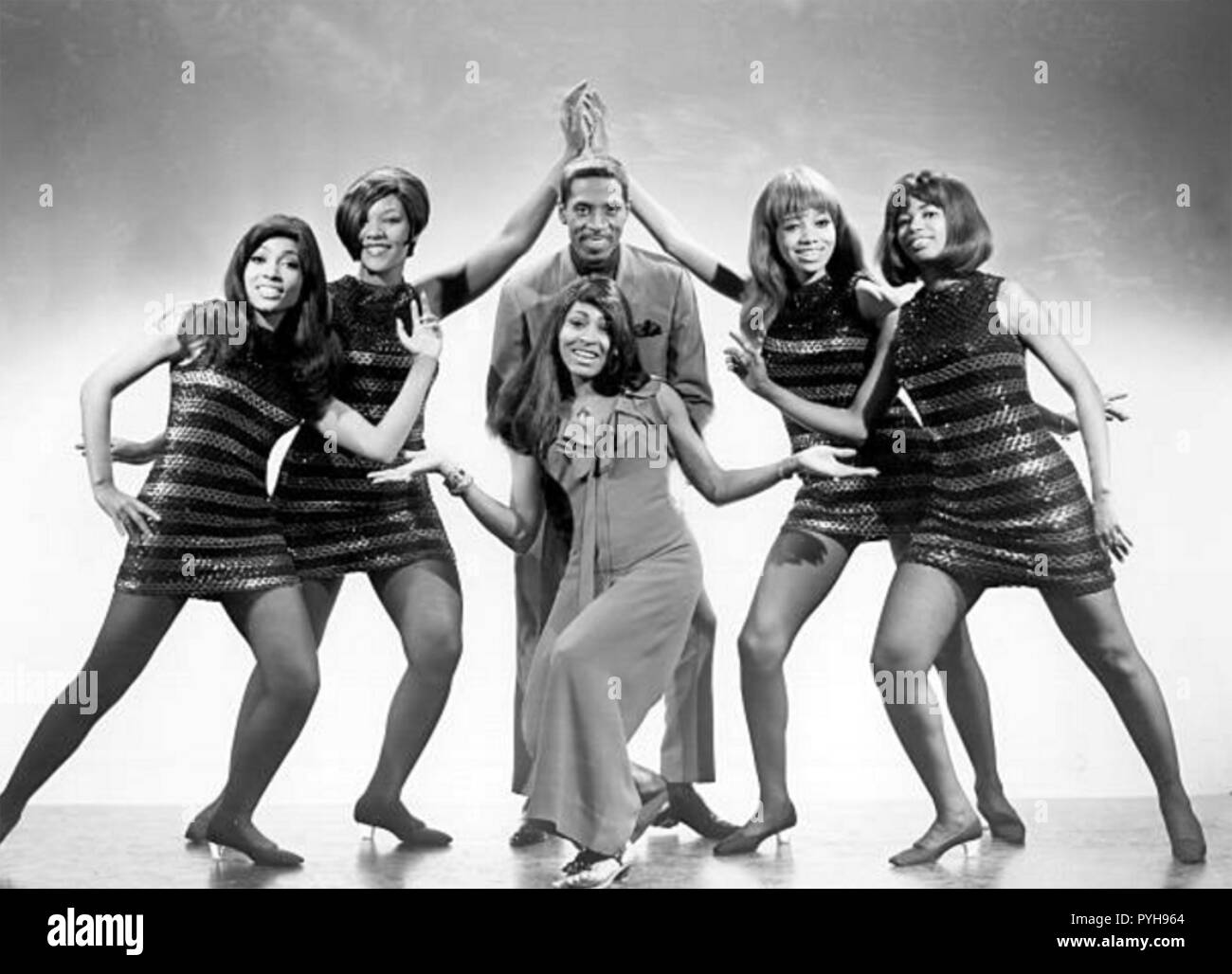 * Love Is Blue - Paul Mauriat & His Orchestra (2/68; #1 for five weeks - this had been Luxembourg's entry into the annual Eurovision contest. In the midst of songs about social change and protest, it was a breath of fresh air and worked its way to the top of the heap.)

Telephone Line - Electric Light Orchestra (6/77; #7 - here's another one with orchestral leanings, and I didn't mean to play this particular track, but the CD was poorly labeled and I was still on the phone with a caller when I realized my error. I really could use a producer!)
* Mr. Blue Sky - ELO (6/78; #35 - THIS is the one I'd meant to play, and Gina-from-King Ferry who'd requested it called and cajoled me into playing at least the beginning of it. Once it started, I just couldn't bring myself to fade it out!)

* Suite: Judy Blue Eyes - Crosby, Stills & Nash (10/69; #21 - this was one of the first requests of the evening. Its seven-minute length was daunting, but it certainly fits the theme. This was the opening track from their debut album, and they'd famously performed it at Woodstock two months earlier. Stephen Stills wrote and allegedly played most of the instruments. Video of their Woodstock rendition is below.)
Don't It Make My Brown Eyes Blue - Crystal Gayle (8/77; #2 Pop for three weeks, #1 C&W for four weeks - Crystal Gayle was one of the more successful crossover artists to come out of Nashville, and this song won her a Grammy that year. Session player Hargus "Pig" Robbins plays that signature piano lick, and this is how we'll end tonight's show.)

CLOSING THEME: Sleepwalk – Santo & Johnny (1959, #1 for two weeks)
dnc = did not chart
nr = not released as a single at the time
AC = Billboard's chart for "Adult Contemporary" records
BB = Billboard Magazine, which publishes the Hot 100 chart (previously known as the Top 100), along with several other charts
Bubbling Under = songs that were ranked but fell below the top 100
C&W = Billboard's chart for "Country & Western" records
R&B = Billboard's chart for "Rhythm & Blues" records
RRHOF = Rock and Roll Hall of Fame
RS500 = Rolling Stone Magazine's ranked list of the top 500 singles of all-time
Host Next Week (6/24/23): Kim Vaughan with a spotlight on Summertime Songs!

Thanks for tuning in - and for voting us Ithaca's Best Local Radio Show in this year's Ithaca Times Readers' Poll! You can listen to Rockin' Remnants every Saturday night from 6-9pm on WVBR (93.5 FM in Ithaca, NY) or at wvbr.com/listen.
Thanks, too, to our sponsors Island Health & Fitness and Rasa Spa for their support every week!