Rockin' Remnants





Rockin' Remnants is broadcast from WVBR-FM Ithaca. Check out our

webpage

, like us on

Facebook

, and tune in to 93.5 or

stream

the show every Saturday night from 6-9pm! (Or download the WVBR+

app

now available for iOS and Android!)
Thanks to our sponsors Island Health & Fitness and Rasa Spa for their support every week!
Date: 4/25/20
Host: John Simon
Feature: B-Sides!
Teenagers with limited income were the main consumers of the 7" single. At 49 cents a clip, they'd sometimes hit the jackpot with two great songs on one record. More often than not, the B-sides were throwaways. Tonight we uncover some of the best of them and rediscover some Solid Gold treasures!
Playlist
·
yellow
song titles are YouTube links
·
songs with * were requests
·
all chart information comes from the Billboard Top 100 (for chart dates before/during July 1958) or Billboard Hot 100 (for chart dates during/after Aug 1958) unless otherwise noted
·
a glossary of terms is below the playlist
6-7pm
OPENING THEME: Good Old Rock 'n' Roll – Cat Mother & the All-Night Newsboys (1969, #29, produced by Jimi Hendrix)
Starting off: B-Sides of #1 Records!
Sometimes (When I'm All Alone) - Danny & The Juniors (12/57; dnc - this one hitched a free ride on the back of At The Hop. At The Hop spent seven weeks at the top of the chart. A lot of teenagers heard this song back in early 1958.)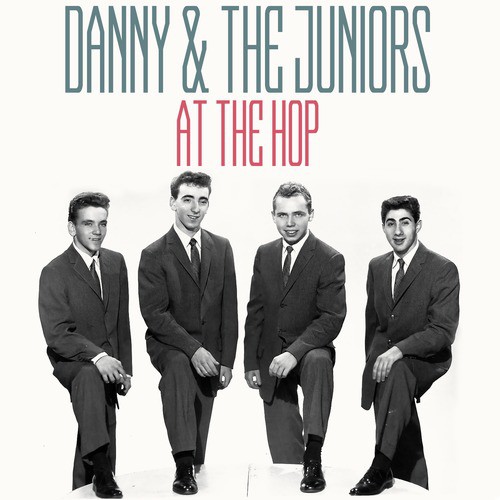 I Gotta Dream On - Herman's Hermits (4/65; dnc - this one hitched a ride on the back of Mrs. Brown You've Got a Lovely Daughter, which spent three weeks at the top of the chart in the thick of the British Invasion.)
Got a Feelin' - Mama & Papas (4/66; dnc - Monday Monday was the A-Side and it, too, spent three weeks atop the Pop Chart. Most of the group's material was written by "Papa" John Phillips.)
Runaway Girl - Dion (9/61; dnc - Dion's first release as a solo artist after leaving The Belmonts was Runaround Sue. Flip it over, and....voila!)
Take a Giant Step - Monkees (9/66; dnc - The Monkees blasted onto the scene on televisions all across America on September 12, 1966. Seven weeks later they were on top of the charts with Last Train To Clarksville. The B-Side was written by Goffin-King.)
Kiss Me Baby - Beach Boys (4/65; dnc - and the hits just keep on comin'! Help Me, Rhonda was the side that kids ran out and bought. Those who flipped the disc over discovered this polished gem from the pen of Brian Wilson.)
Silence Is Golden - 4 Seasons (6/64; dnc - the A-Side was Rag Doll, which spent two weeks at #1 during the thick of the British Invasion. The B-Side would later become a chart hit for the British band The Tremeloes, but Frankie Valli and the boys from Jersey owned this one!)
When I Saw You - Ronettes (10/66; dnc - the previous seven records were all Top Hits, but here's one that barely snuck into the Hot 100: I Can Hear Music was the A-Side and it just reached #100 for just one week. Three years later the Beach Boys would release their own version and it would become a big hit.)
I Can't See Nobody - Bee Gees (5/67; dnc - this was the flipside of the brothers' very first chart hit in The States. Little did anyone imagine how big these guys would become in the Seventies! BTW, this B-Side reached #103 on its own power.)
That's Where It's At - Sam Cooke (9/64; #93 - this is a case where the B-Side also charted, but just barely. The A-Side was Cousin of Mine, which reached #31. Three months later, Sam Cooke would be gunned down in a cheap LA motel and the details are still very suspicious....)
I'll Write a Song For You - Earth Wind & Fire (7/78; #9 - this was tucked on the flipside of EWF's version of a Beatles song. Got To Get You Into My Life reached #9. The B-Side is five minutes of sonic heaven.)
A Fork In The Road - The Miracles (7/65; dnc - here come two in a row from Motown's Tamla Records label. In this case, Tracks of My Tears - just one of the greatest songs of all-time - was the plug side. In my opinion, the B-Side was just as good!)
If This World Were Mine - Marvin Gaye & Tammi Terrell (3/68; #68 Pop, #27 R&B - three months earlier, If I Could Build My Whole World Around You was a Top Twenty hit for the duo. The B-Side, penned by Marvin Gaye, would chart on its own separately.)
I'll Feel a Whole Lot Better - Byrds (7/65; #103 - the A-Side was All I Really Want To Do, but it was a disappointment to composer Bob Dylan and the brass at Columbia Records when it stalled at #40. This B-Side, though, continues to be celebrated as one of the band's shining moments.)
Be My Girl - Lettermen (12/63; dnc - the A-Side was a tepid rehashing of Where Or When and it only reached #98. Those few brave souls who bought the single were rewarded with this beauty!)
7-8pm
Birthday Calendar
April 19 – Alan Price (Animals) – age 78
– Mark Volman (Turtles) – age 73
April 21 – Ernie Maresca – born in 1938
– Paul Davis – born in 1948
April 22 – Jack Nitzsche – born in 1937
– Glen Campbell – born in 1936
– Peter Frampton – age 70
– Paul Carrack – age 69
April 23 – Barbra Streisand – age 76
– Roy Orbison – born in 1939
April 52 – Mike Brown (Left Banke) – born in 1949
I'm Crying - Animals (9/64; #19 - this was the follow-up to their incredible version of House of the Rising Sun, which Alan Price had arranged for the band. He'd leave within a year due to "artistic differences" with singer Eric Burdon, taking his organ with him.)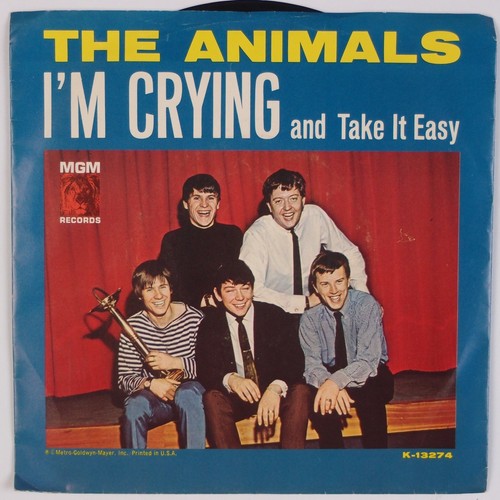 She May Call You Up Tonight - Left Banke (6/67; #120 - this was the third and final record in the trilogy inspired by a young woman named "Renee." It deserved a wider audience!)
You Know What I Mean - Turtles (8/67; #12 - 1967 was a banner year for the Turtles, and this stunning little gem - clocking in at 2:02 - had strings and horns arranged by Mr. Jack Nitzsche.)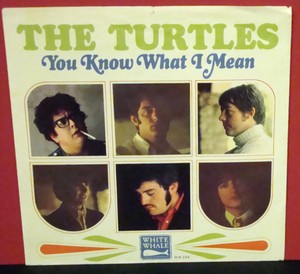 The Lonely Surfer - Jack Nitzsche (8/63; #39 - this is one of only a handful of charting singles that gave Jack Nitzsche a performer's credit, because he usually wore the arranger/producer hat.)
What Am I Gonna Do With You - Lesley Gore (1965; dnc - this stunner was found on her album My Town, My Guy & Me and was arranged by Jack Nitzsche - strings, vocals and atmosphere!)
It's Their World - Ernie Maresca (12/65; dnc - although he had a couple of charting singles as an artist, Ernie was best known as the writer of some of Dion's biggest hits. See "Runaround Sue" in Hour #1. This was a last-gasp effort to break into the Teen market, but it failed to generate much enthusiasm).
Stoney End - Barbra Streisand (10/70; #6 - Barbra had her greatest success with Show Tunes, but this Laura Nyro composition was right up her alley.)
Love Hurts - Roy Orbison (4/61; dnc - this was actually the B-Side of the #1 single Running Scared, and has been frequently recorded by artists including the Everly Brothers, Nazareth and Gram Parsons & Emmylou Harris. In each case, the royalty checks went straight to Mr. Orbison.)
Gentle On My Mind - Glen Campbell

(7/67; #62 - this John Hartford song would become Glen Campbell's television theme song a year later, and it would re-chart and reach #39 in the Fall of 1968. Just goes to show what TV exposure can do for a record!)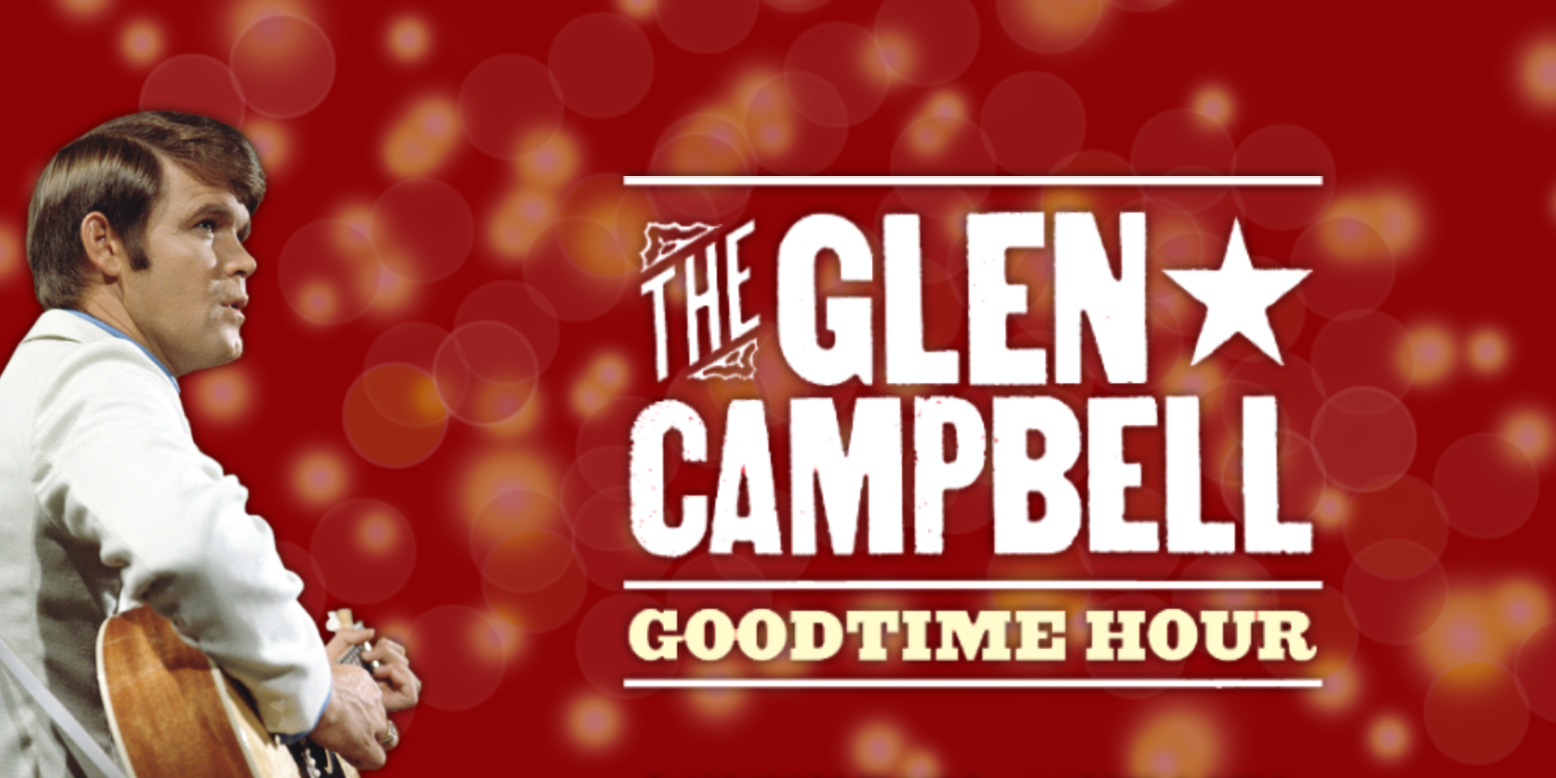 Mary, Mary - Monkees (rec. 7/66, rel. 1/67; dnc - Mike Nesmith wrote this song and it was one of a dozen tracks on Meet The Monkees on Colgems Records. Among the many studio players involved was guitarist Glen Campbell, who plays the recurring opening lick.)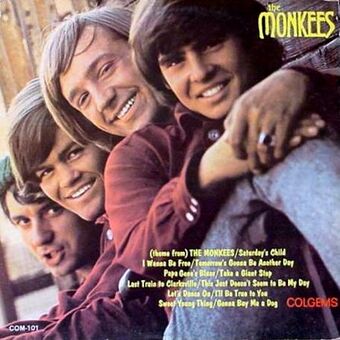 I Go Crazy - Paul Davis (8/77; #7 - this record has the distinction of having spent 40 weeks on the Pop Chart, a feat that has yet to be matched. It was released in August and reached its peak position of #7 - for three weeks! - in March of the following year! "Crazy," indeed!)
How Long - Ace (3/75; #3 - Paul Carrack was lead singer for Ace, for Squeeze and for Mike & The Mechanics. He wrote this song, not about a lover, but about a band mate who was sneaking off to play with another band.)
Show Me The Way - Peter Frampton (2/76; #6 - Frampton was a teenaged guitar slinger who'd already been in two successful bands before branching out. His debut solo record was Frampton Comes Alive, and...well...did he ever!!)
I'll Get You - Beatles (1/64; dnc - this is one of very few Beatles B-Sides that didn't chart, mostly because so much material had suddenly flooded the market. The A-Side? She Loves You!)
I'm Free - Rolling Stones (10/65; #1 - this was the flip side of Get Off My Cloud. Two-Two-Two great songs for the price of one!)
Do Right Man, Do Right Woman - Aretha Franklin (3/67; dnc - this was recorded in Muscle Shoals at Aretha's first recording session as a member of the Atlantic Records family. The A-Side was I Never Loved a Man and it spent seven weeks at #1 on the R&B Chart, #9 on the Pop Chart, and is ranked at #189 on the RS500).
8-9pm
April Come She Will - Simon & Garfunkel (3/68; dnc - Scarborough Fair was the A-Side, but....it's April out there!)
Like a Lover - Sergio Mendes & Brasil '66 (5/68; dnc - this was tucked onto the back of a #4 hit: The Look of Love. Flip it over and you'd flip!)
Magic Garden - Fifth Dimension (2/68; dnc - the Fifth Dimension recorded a whole album of Jim Webb compositions. The A-Side was Carpet Man at #39.)
Sunny Skies - James Taylor (2/71; dnc - James Taylor had famously signed with Apple Records in 1968, where he recorded a bunch of his songs with layers of sound. When he signed with WB, he rerecorded some of them with much simpler arrangements. This was on the B-Side of Country Road. Sublime.)
Sugar Mountain - Neil Young (4/72; dnc - Neil Young tacked this song onto the backs of three of his singles: Cinnamon Girl, When You Dance and finally on the #1 Heart of Gold. Despite it's proliferation as a B-Side, fans longed to have this "live" track on an album. It finally came out on his Decade collection.)
Colour My World - Chicago (4/70; dnc, 6/71; dnc - this is another one that appeared on multiple B-Sides: Make Me Smile in 1970, Beginnings in 1971. It remained a Prom Dance favorite well into the Seventies....)
He's Misstra Know-It-All - Stevie Wonder (4/77; dnc - it's baffling that the A-Side Sir Duke came from an album that contained so much material that they had to release it on two 12" records AND a 7" EP called "Songs In The Key Of Life," yet they went back and dug this track up from the Innervisions LP from three years prior for the B-Side. Count this among things that make you go "Hmmm.....")
Give Your Mind Wings - Ides of March (5/67; dnc - this is a case where even the A-Side failed to chart! The Ides of March were high school kids from a Chicago suburb, and they would go on to greater fame several years later. This one could be found on the flipside of My Foolish Pride.)
Black Water - Doobie Brothers

(3/75; #1 - here's a case where the B-Side of a low-charting single came back several months later to become an iconic #1 record. Click the yellow link to hear a brand new video recorded during these COVID-19 "social distancing" days. Check it out!)
I'd Rather Go Blind - Etta James (11/67; dnc - Tell Mama made it to #23. Both sides of this single were recorded in Muscle Shoals. This is one of the great ones, right here.)
Sentimental Man - Unifics (4/69; dnc - they were students at Howard University who formed a singing group. Their first two records were Top Forty hits. This was on the flip of Beginning Of My End.)
Year of Decision - Three Degrees (3/74; #74 R&B - this one completely missed the Pop chart and didn't fare too well on the R&B chart, either. Six months later its B-Side made it to #2 Pop and #4 R&B - and spent two weeks at #1 in the UK. Can you name that tune?)***
Almost There - Any Williams (11/64; #67 - two months earlier, On The Street Where You Live made it to #28. Somewhere along the line its flipside also started to climb. It only reached #67, but it's one of my personal favorites!)
Thank You and Goodnight - Angels (10/63; #84 - I Adore Him was the big hit, but this one grabbed some of the momentum. It's a great sign-off tune, but....I can sneak in one more!)
59th Street Bridge Song (Feelin' Groovy) - Simon & Garfunkel (3/67; dnc - when it became clear that they weren't promoting this as a single, Harper's Bizarre recorded a Top Twenty version. At The Zoo was the A-Side. Clocking in at 1:43, you get a bonus track this evening!)
CLOSING THEME: Sleepwalk – Santo & Johnny (1959, #1 for two weeks)
*** = When Will I See You Again - Three Degrees
Glossary of Terms:
nr
= not released as a single at the time
AC
= Billboard's chart for "Adult Contemporary" records
BB
= Billboard Magazine, which publishes the Hot 100 chart (previously known as the Top 100), along with several other charts
Bubbling Under
= songs that were ranked but fell below the top 100
C&W
= Billboard's chart for "Country & Western" records
R&B
= Billboard's chart for "Rhythm & Blues" records
RRHOF
= Rock and Roll Hall of Fame
RS500
= Rolling Stone Magazine's ranked list of the top 500 singles of all-time
Host Next Week (5/2/20): KV, GJ & JS with a spotlight onActs With Ampersands In Their Title!
Thanks for tuning in! You can listen to Rockin' Remnants every Saturday night from 6-9pm on WVBR (93.5 FM in Ithaca, NY) or at

wvbr.com/listen

.
Thanks again to our sponsors Island Health & Fitness and Rasa Spa for their support every week!