Rockin' Remnants




Rockin' Remnants is broadcast from WVBR-FM Ithaca. Check out our webpage, like us on Facebook, and tune in to 93.5 or stream the show every Saturday night from 6-9pm! (Or download the WVBR+ app now available for iOS and Android!)
Thanks to our sponsors Island Health & Fitness and Rasa Spa for their support every week!
Date: 4/22/23
Host: John Simon

Feature: Earth Day and Requests

Gearing up for some Saturday night radio on this Earth Day (6-9pm Eastern time). There's no particular theme tonight, but Springtime and weather might be factors. Concert tickets and listener requests, too. C'mon over for a bit - it's free and fun for all ages!
(scroll down to find a glossary of terms)
Playlist
· YouTube links follow certain entries
· songs with * were requests
· all chart information comes from the Billboard Top 100 (for chart dates before/during July 1958) or Billboard Hot 100 (for chart dates during/after Aug 1958) unless otherwise noted
· a glossary of terms is below the playlist
6-7pm
OPENING THEME: Good Old Rock 'n' Roll – Cat Mother & the All-Night Newsboys (1969, #29, produced by Jimi Hendrix)
When You're Young and In Love - Ruby & Romantics (10/64; #48 - "there's Spring in the air..." and that's how we'll open tonight's show. The Marvelettes would release their own version a couple of years later, but the sophisticated smoothness of Ruby and her Romantics is a thing of beauty.)
Younger Girl - Critters (5/66; #42 - "She's one of those girls who seem to come in the Spring" wrote John Sebastian, and two groups released competing versions of this song on the same date. The Critters sold more copies east of the Mississippi, while The Hondells did better out west - but the two versions split the chart success, and neither version cracked the Top 40.)

Buy for Me the Rain - Nitty Gritty Dirt Band (4/67; #45 - this was the first nationally-charting record for the group, and now fifty-five years later they're still recording and touring. This is not an Earth Day song per se, but it sorts of feels like it fits - especially on this rainy April night.)
Watch the Flowers Grow - 4 Seasons (10/67; #30 - this record had something of a split personality: the intro is decidedly psychedelic and trippy, but the body of the song is classic 4 Seasons. It wasn't one of their biggest hits and it rarely gets played on Oldies radio, but tonight it fits just right.)
59th Street Bridge Song - Harpers Bizarre (3/67; #13 - Paul Simon had originally offered this one to The Cyrkle, who had already had chart success with his "Red Rubber Ball." Simon & Garfunkel made it the B-side of their "At the Zoo," but everything changed when this outfit got a hold of it.)

* Rhythm of the Rain - Cascades (1/63; #3 - this was the first and biggest record for the San Diego natives, and officially landed Valiant Records on the map. A clap of thunder followed by the tinkling sounds of the celesta: a keyboard-like bell machine, according to listener Greg P., and it's the perfect record for a rainy night.)
* You Belong to Me - Duprees (8/62; #17 - this one goes out to long-time listener George, who is off on a sightseeing tour of Egypt. The main draw was a desire to "see the pyramids along the Nile." This may be the closest the rest of us get to that experience this weekend. Sigh.)

* Splish Splash - Bobby Darin (6/58; #3 Pop, #1 R&B for two weeks - this was Bobby Darin's first release and one of ten Top Ten singles for him over his short career, going out to listener Luca who's tuned in from his grandparents' house in Danby.)

* Take Me Back - Little Anthony & Imperials (6/65; #16 - this request came in two weeks ago. Tonight we hear a mono version that appears to be the original 45 version. There are several out there, but at least two of them are virtually solo recordings by Little Anthony. It's rarely heard, but it's a beautiful record.)
* Rockin' Robin - Bobby Day (8/58; #2 for two weeks - the call came in during "Splish Splash" and took me a minute to find it, but it sounded great. Coincidentally, Michael Jackson's version would also spend two weeks at #2, albeit 14 years later. Tweedley-deedley-dee!)

* Nature's Way - Spirit (3/71; #111 - sometimes the fact that a record "bubbles under" belies its relevance and durability. This is a perennial Earth Day request and a classic FM album track, and was requested by two separate listeners this evening. A bonus treat: check out this amazing performance from 1990.)
* White Bird - It's a Beautiful Day (10/69; #118 - this was also requested specifically in the name of Earth Day. An edited version was released as a single and stalled at #118, but tonight we hear the full-length version that was a staple of FM radio back in the day.)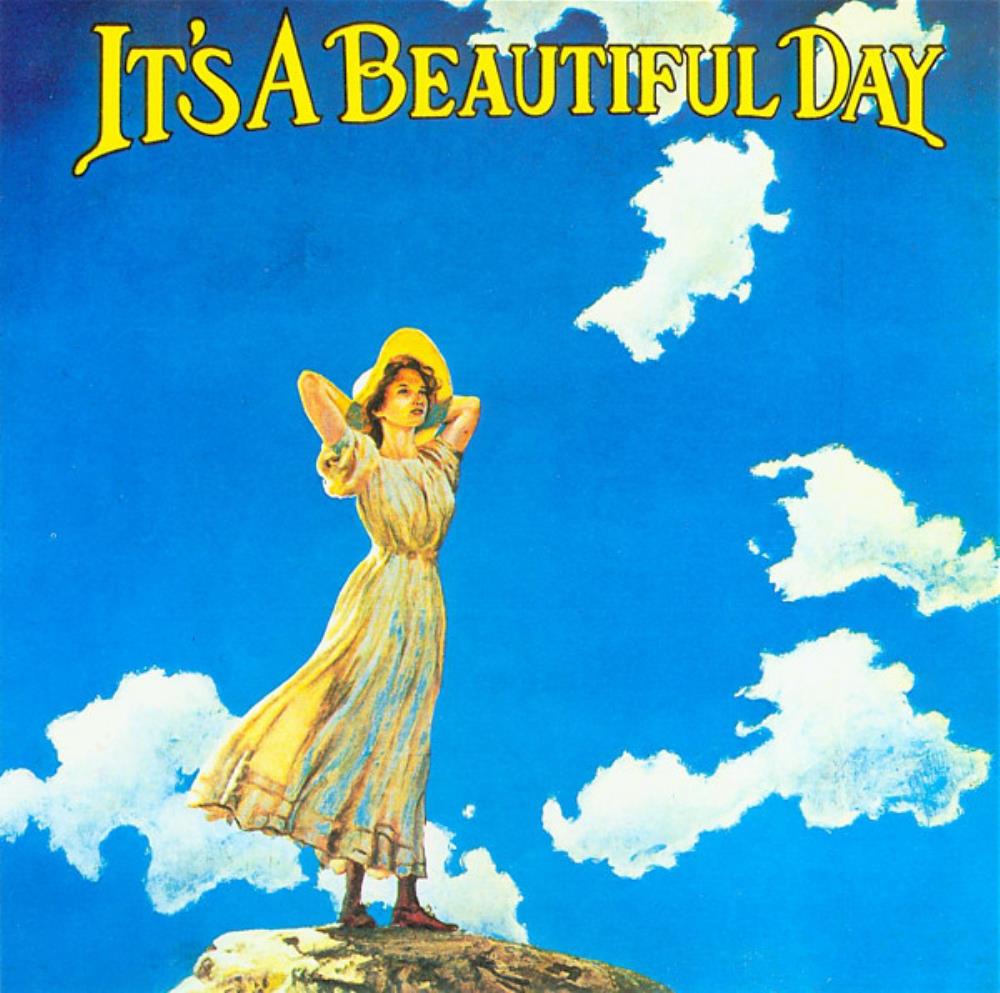 I Say a Little Prayer - Aretha Franklin (8/68; #10 Pop, #3 R&B - Dionne Warwick's recording a year earlier had reached #4, but Aretha's version seemed like a completely different song - and it performed like one, as well. In each case, the flip side of the single performed even better for each artist. It was a golden age for music.)

Not Too Long Ago - Uniques (4/65; #66 - Country Music fans know the name Joe Stampley, who charted 60 records over his career. Before that iteration, he was the lead singer for this outfit, and this was actually the first charting single for the Paula Records label.)
I Can't Quit Her/For Emily - Arbors (5/69; #67 - Blood, Sweat & Tears had released this Al Kooper-penned song as a single a year earlier, but it never charted. The Ann Arbor-based quartet, made up of two sets of brothers, tacked on a line from a Paul Simon song and had moderate success with it. It's trippy, it's quirky, it's...an Arbors record!)

7-8pm
Birthday Calendar
April 16 – Bobby Vinton – age 88
– Gerry Rafferty – born in 1947
– Dusty Springfield – born in 1939
– Herbie Mann – born in 1930
– Henry Mancini – born in 1924
April 19 – Alan Price (Animals) – age 81
– Mark Volman (Turtles) – age 76
April 21 – Ernie Maresca – born in 1938
– Alan Warner (Foundations) – age 76
– Paul Davis – born in 1948

April 22 – Jack Nitzsche – born in 1937

– Glen Campbell – born 1936
– Peter Frampton – age 73
– Paul Carrack – age 72

I Love How You Love Me - Bobby Vinton (11/68; #9 - Bobby Vinton started covering old hits by the likes of Tommy Edwards, Bobby Vee and The Teddy Bears, and this was his most successful of them all. The Paris Sisters took this to #5 back in 1961, but his version modernized it and was quite satisfying.)
Wishin' & Hopin' - Dusty Springfield (6/64; #6 - Burt Bacharach & Hal David composed this one and it was one of Dusty's first big hits after branching out on her own. This and B&D's "I Say a Little Prayer" were used to great effect in the Julia Roberts film My Best Friend's Wedding. It's well worth a visit!)

Right Down the Line - Gerry Rafferty (8/78; #12 - Scotsman Gerry Rafferty got his start as Folksinger and later formed the band Stealers Wheel, but is best remembered for his solo hits in the late Seventies. "Baker Street" was a bigger hit, but this one is a fine example.)

You Baby - Turtles (2/66; #20 - Mark Volman and Howard Kaylan had met in high school back in LA where they initially formed a surf band. They eventually morphed into a Folk Rock outfit before going for an edgier sound. They'd soon become the biggest act for White Whale Records before leaving to do session work for Frank Zappa and even Bruce Springsteen as "Flo & Eddie.")
The Beat Goes On - Herbie Mann (7/67; dnc - the NYC Jazz flautist was signed to Atlantic Records and cut a bunch of Jazz/Soul LPs, and would score some chart hits in the Seventies. This instrumental cover of the Sonny & Cher song never quite clicked, but it's representative of his stylistic approach and sound.)

Love Theme from Romeo & Juliet - Henry Mancini (6/69; #1 for two weeks - he'd done lots of soundtrack work for both television and film, but this was his finest moment as far as chart success goes. It was a ubiquitous sound on the radio in the summer of 1969, and still sounds lush and sumptuous today.)
Don't Let Me Be Misunderstood - Animals (2/65; #15 - keyboardist Alan Price was the original leader of the band, but the band wasn't big enough for both him and Eric Burdon. This would be one of the last releases with him behind the organ before he'd leave to form his own combo. Within a couple of years, Burdon would be the last original Animal in the lineup.)

Shout! Shout! (Knock Yourself Out) - Ernie Maresca (3/62; #6 - Ernie Maresca's greatest success came as a songwriter for Dion, penning big hits like "Runaround Sue," "The Wanderer" and "Donna the Prima Donna," all of which included vocal support from the Del Satins. This was his only charter under his own name, and those are, indeed, the Del Satins backing him up.)

In The Bad, Bad Old Days - Foundations (4/69; #51 Pop, #8 UK - they were bigger in the UK than they were over here, where they're basically remembered for two big hits. Most of their hits were penned by Tony Macaulay, and part their appeal was their interracial make-up. Here's one that you rarely hear these days - anywhere.)
* Here Comes The Sun - Beatles (4/69; dnc - young listener Luca, tuned in with his parents and grandparents, apparently needed to hear something "sunny," and requested this one through Facebook. We interrupt this evening's Birthday Calendar with this gem from the Abbey Road album.)

I Go Crazy - Paul Davis (8/77; #7 - this song holds the distinction of having spent the longest uninterrupted time on the Billboard Hot 100 since they'd started tracking such stats: a whopping forty weeks! I actually had to look with my own eyes, and it's true: it debuted in August of 1977 and was still hanging around at #63 during the week of April 22, 1978.)

Needles & Pins - Jackie DeShannon (5/63; #84 - arranger, producer, pianist and composer Jack Nitzsche got his start as Phil Spector's righthand man. He co-wrote this one with Sonny Bono, and it would later be a big hit for The Searchers, but this was the first major recording of it.)
Guess I'm Dumb - Glen Campbell (6/65; dnc - Brian Wilson had originally written this and constructed the backing tracks with the intent of having it be the Beach Boys' next single. The band members balked at the prospect, so Brian offered it to session guitarist Glen Campbell, who jumped at the opportunity to take a crack at it. Capitol Records failed to properly promote it and it basically fell on deaf ears - but it's revered by collectors and devout fans alike.)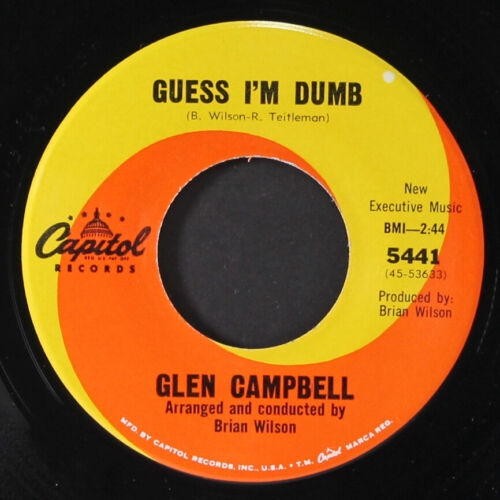 Signed, Sealed & Delivered - Peter Frampton (8/78; #18 - he got his start as the lead singer/guitarist for The Herd before branching out on his own and become a worldwide phenomenon with his Frampton Comes Alive album. Two years later A&M released this Stevie Wonder cover and it was a respectable hit.)

How Long - Ace (4/75; #3 - Paul Carrack sang with Squeeze, Mike & The Mechanics and even with Roger Waters - but first there was Ace. This was their only charting single, and it was less about an unfaithful lover than about a band member who was secretly recording with another band. Betrayal!)

8-9pm
* I'm Just a Singer in a Rock 'n' Roll Band - Moody Blues (3/73; #12 - they'd started as just another British Blues band, but continued to reinvent themselves and evolve into a rocking Progressive outfit well into the Eighties. This was the lead single from their Seventh Sojourn LP, going out to Peggy from her favorite drummer Scottie.)

* Presence of the Lord - Blind Faith (4/69; dnc - listener Kelly called this one in, lamenting that this supergroup has never been properly credited for their excellence. They only recorded one album, but it was a memorable one. This was the track he requested.)

Give Me One More Chance - Wilmer &The Dukes (7/68; #80 - they were one of the hottest attractions in the area back in the late Sixties, and their Frat Party and Club dates are the stuff of legend here in Central NY. This was their only nationally-charting single, but it's a smoker!)
* Without You - Nilsson (2/72; #1 for four weeks - Pete Ham and Tom Evans of Badfinger had written this as an album track, but it took Nilsson and his production team to turn it into one of the biggest records of the year. Going out to Barbara, who is exhausted from cleaning up after an evening with grandchildren and their parents.)

Welcome Back - John Sebastian (4/76; #1 - this one goes out to all of the attendees of WVBR's annual Symposium Weekend, as alums and students convene on campus to discuss the state of the media industry. It also kicks off a mini-set of television theme songs from the late Sixties and into the mid-Seventies. This was the theme music for ABC-TV's Welcome Back, Kotter.)
Chico & The Man - Jose Feliciano (1/75; #96 - Freddie Prinze co-starred in this runaway hit show, but fame and fortune led to an early tragic ending for the kid from Washington Heights. Fellow New Yorker Jose Feliciano recorded the show's theme music, and I was shocked to realize that it had barely scraped into the Hot 100!)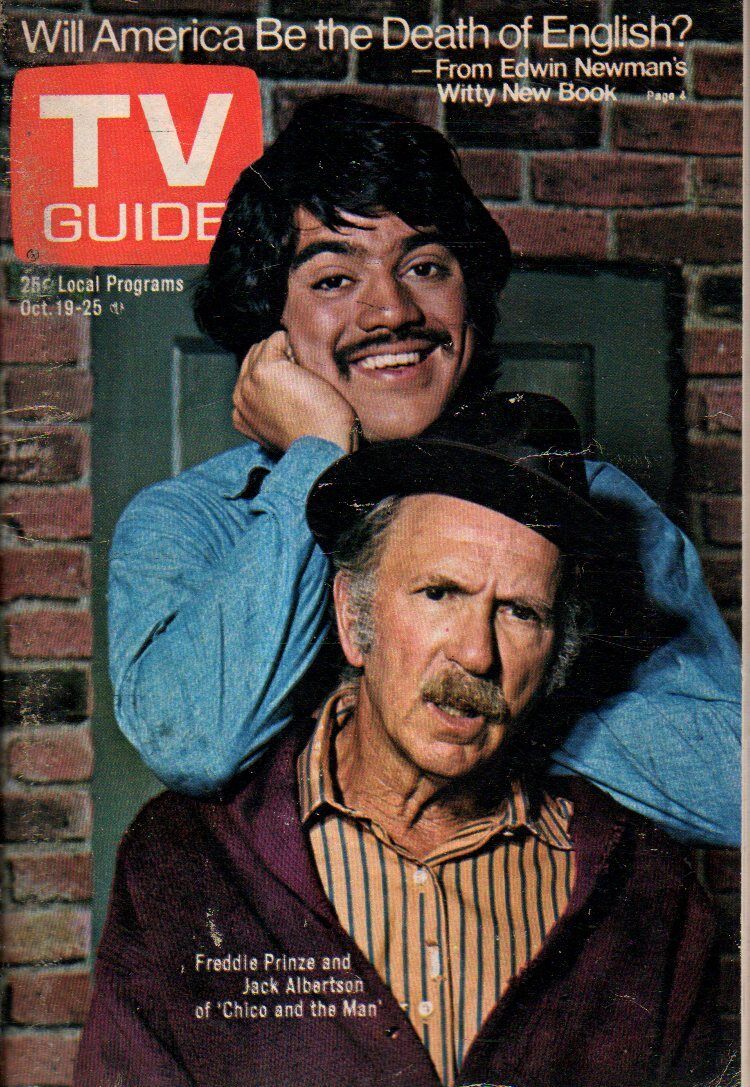 Best Friend - Puppet (2/70; dnc - this was sitting on the shelf in the studio in a CD entitled "Guilty Pleasures." The song was from the show The Courtship of Eddie's Father and the theme music was written by Nilsson, who sang over the television credits - but a studio group was hurriedly assembled to capitalize on the popularity of the show. The record flopped, but the show was a hit. Here's a short video of the original intro.)
Hawaii Five-O - Ventures (3/69; #4 - "Book 'em, Dan-o" was the famous tagline at the end of many episodes, and the rumble of kettle drums that followed would turn into this thrilling theme music. The history is muddy, but speculation is that this recording featured members of LA's Wrecking Crew, because the actual Ventures were busy touring at the time that opportunity was knocking.)
Everything's Alright - Yvonne Elliman (4/71; #91 - Honolulu-born Yvonne Elliman achieved early success in the cast of the musical Jesus Christ Superstar, and this was one of her two charting singles that came from that show.)

Run for Home - Lindisfarne (9/78; #33 Pop, #10 UK - they were a Folk Rock band from Newcastle who'd made a splash in the early Seventies, and were signed to Mercury Records in 1978. Acclaimed producer Gus Dudgeon supervised the session that yielded this lost hit, and it became their most successful record in The States.)

Angel of the Morning - Merilee Rush & The Turnabouts (5/68; #7 - songwriter Chip Taylor knew he had a hit on his hands when Evie Sands' sublime version of his song was released on the Cameo-Parkway label in early 1967. Unfortunately, the label had finally run out of any money for promotion or distribution, and the record suddenly lost all momentum and dropped out of sight. Luckily, somebody got a copy to a small combo in the Pacific Northwest, and they took a crack at it. This is that version.)
All Strung Out - Nino Tempo & April Stevens (9/66; #26 - word has begun to spread of the passing of April Stevens, just shy of her 94th birthday. She and her brother Nino were born and raised in Niagara Falls, and recorded both together and as individuals. This wasn't their biggest hit, but it's a solid example of their chemistry and blend.)
Right Time of the Night - Jennifer Warnes (1/77; #6 - she was raised in Southern California and got her first big break in show biz as a member of the LA cast of Hair. She'd eventually record three Academy Award-winning songs, including duets with both Joe Cocker and Bill Medley. Tonight, we close with this one - and I say "it's the right time of the night to go home and go to bed!")

CLOSING THEME: Sleepwalk – Santo & Johnny (1959, #1 for two weeks)
dnc = did not chart
nr = not released as a single at the time
AC = Billboard's chart for "Adult Contemporary" records
BB = Billboard Magazine, which publishes the Hot 100 chart (previously known as the Top 100), along with several other charts
Bubbling Under = songs that were ranked but fell below the top 100
C&W = Billboard's chart for "Country & Western" records
R&B = Billboard's chart for "Rhythm & Blues" records
RRHOF = Rock and Roll Hall of Fame
RS500 = Rolling Stone Magazine's ranked list of the top 500 singles of all-time
Host Next Week (4/29/23): JH with a spotlight TBD
Thanks for tuning in - and for voting us Ithaca's Best Local Radio Show in this year's Ithaca Times Readers' Poll! You can listen to Rockin' Remnants every Saturday night from 6-9pm on WVBR (93.5 FM in Ithaca, NY) or at wvbr.com/listen.
Thanks, too, to our sponsors Island Health & Fitness and Rasa Spa for their support every week!