Rockin' Remnants





Rockin' Remnants is broadcast from WVBR-FM Ithaca. Check out our

webpage

, like us on

Facebook

, and tune in to 93.5 or

stream

the show every Saturday night from 6-9pm! (Or download the WVBR+

app

now available for iOS and Android!)
Thanks to our sponsors Island Health & Fitness and Rasa Spa for their support every week!
Date: 5/25/64
Host: John Simon
Feature: May 25, 1964
Playlist
·
yellow
song titles are YouTube links
·
songs with * were requests
·
all chart information comes from the Billboard Top 100 (for chart dates before/during July 1958) or Billboard Hot 100 (for chart dates during/after Aug 1958) unless otherwise noted
·
a glossary of terms is below the playlist
6-7pm
OPENING THEME: Good Old Rock 'n' Roll – Cat Mother & the All-Night Newsboys (1969, #29, produced by Jimi Hendrix)
Chapel of Love - Dixie Cups (#2, headed to #1 next week - a lilting melody in three-part harmony + jingling chimes + a simple horn lick = Solid Gold! This record was about to bump the Beatles out of the top slot for a three week run at #1.)

My Guy - Mary Wells (at #3, down from #1 - this was Smokey Robinson's first #1 as a writer. His next would be My Girl, written at the request of The Temptations!)

Love Me With All Your Heart - Ray Charles Singers (at #4, headed to #3 - this is the other Ray Charles - composer and arranger based in Hollywood, whose records were very "white bread" compared to "Brother Ray's" soulful discs. This one, though, sold LOTS of records!)

I Get Around - Beach Boys (at #17, headed to #1 - Brian Wilson was
beginning to perfect his

production skills.This one had crack musicianship from the Wrecking Crew, great vocal arrangements and really dumb lyrics: just what the kids were craving!)

My Boy Lollipop - Millie Small (at #48, headed to #2 - speaking of silly lyrics, this one was no slouch either! A brassy arrangement and sassy delivery made this her biggest hit here in the States.)

* Catch Us if You Can - Dave Clark 5 (8/65; #4 - The Beatles led the British Invasion, but these guys gave them a run for their money with fifteen Top Twenty hits in a two-year span. This goes out at the request of WVBR's Jazz guy, on the eve of his final show.)

* Don't Worry Baby - Beach Boys (at #74 this week, headed to #24 - many think that THIS should've been the A-side of song #4 above. Brian wrote it after hearing Be My Baby for the first time. He offered it to Phil Spector as the Ronettes' follow-up, but Phil declined. I'm really glad that he did.)

* Today - New Christy Minstrels (at #18, headed to a peak of #17 - this Folk ballad was featured in the movie "Advance to the Rear," and became a campfire singalong standard. If you listen for it you'll hear Glen Yarbrough sing one of the lines alone.)

Anyone Who Knows What Love Is (Will Understand) - Irma Thomas (bubbling under, headed to #52 - this long lost gem sounds like a combination of a Dionne Warwick record and "I Only Have Eyes for You," according to one of our listeners. Good ear, Betsy! Note: the B-side would fall into the laps of The Rolling Stones....)


Rhythm of the Rain - Cascades (1/63; #3 - tonight's Weather Center forecast calls for rain. Let's give it something to rain about!)

Egyptian Shumba - The Tammys (12/63; dnc - this wild and raucous thumper was twenty years ahead of its time, clearly foreshadowing Blondie and The Go-Go's. The Tammys had been on records before: Lou Christie had discovered them and had them sing on his early hits.)

Sally Go 'Round the Roses - Jaynetts (8/63; #2 for two weeks - these Bronx gals were prime examples of a "one-hit wonder": their only other release that made any noise got stuck in the 120's. Haunting and mysterious, with a beat that just won't quit.)

45 Corner: Goin' Out of My Head - Little Anthony & The Imperials (11/64; #6 - the mono 45 version has yet to see CD release anywhere in the world. It's a different mix than other available versions, and Little Anthony's freestyle shouts and exclamations at the end have been lost to time - until tonight!)

* The Court of the Crimson King - King Crimson (1/70; #80 - this was released as a single in late 1969, but only as "Pt. 1." Tonight we hear most of Pts. I, II and III at the request of graduating Cornell senior and WVBR DJ Kevin Gao. Go get 'em, tiger! Thanks for your service up here!)
7-8pm
Birthday Calendar
May 18 – Rick Wakeman (Yes) – age 77
May 19 – Pete Townshend (The Who) – age 74
May 20 – Joe Cocker – born in 1944
– Cher – age 73
– Susan Cowsill – age 60
May 21 – Ronald Isley – age 78
– Hilton Valentine (Animals) – age 76
May 24 – Bob Dylan – age 78
– Patti LaBelle – age 75
– Rosanne Cash – age 64
May 25 – Clarence Burke, Jr. (Stairsteps) – born in 1949
Roundabout - Yes (2/72; #13 - the classic line-up with Rick Wakeman on keys, Jon Anderson on vocals, Chris Squire and Bill Bruford and Steve Howe teamed up to record the "Fragile" album. Roundabout clocked in at almost ten minutes long. This radio edit chopped out six-and-a-half minutes and still rocked!)
The Letter - Joe Cocker (4/70; #7 - recorded during the Mad Dogs & Englishmen tour, this is a studio version that only exists on the A&M 45 rpm single. That's Leon Russell leading the proceedings and playing the piano.)
* I Can See for Miles - The Who (10/67; #9 - this was the Who's biggest charting single here in the States, but they were just getting started. Soon would follow Tommy and then Live At Leeds and then Who's Next and on and on and on. Pete Townshend - far right - wrote almost all of it!)
Baby Don't Go - Sonny & Cher (8/65; #8 - teenaged runaway Cherilyn Sarkasian met Salvatore Bono, who recognized that she had some sort of unquantifiable "star quality." He teamed up with her and he was right: she became a singing superstar, a TV personality, an Academy Award-winning actress and Show Business royalty. Here they are as young kids.)
* Outcast - The Animals (1964; dnc - this album cut from their Animalism LP features Hilton Valentine's fuzz-drenched guitar skills. Thanks for the suggestion, George!)
I Want You - Bob Dylan (7/66; #20 - Dylan was one of the most important musical forces of the past 60 years. This wasn't his most poetic or significant single, but it certainly is a great Pop record. Hammond organ, tasty harmonica licks and a catchy singalong chorus for the ages.)
* Gypsys, Tramps & Thieves - Cher (11/71; #1 for two weeks - Cher's career only gained from her departure from Sonny. This one had been stuck in the caller's head, so he figured he'd stop fighting it. Now it's stuck in yours!)
Unchained Melody - Patti LaBelle & The Bluebelles (4/68; dnc - this non-charting b-side of a noncharting single was a great showcase for Ms. LaBelle's Gospel-trained pipes. It's a gift that keeps on giving!)
* That Lady (Pts. I & II) - Isley Brothers (7/73; #6 - these brothers from Cincinnati have been charting records for nearly 70 years. This monster hit features the voice of Ronald Isley and the Hendrix-inspired guitar licks of younger brother Ernie, requested by long-time listener Dan from Ithaca.)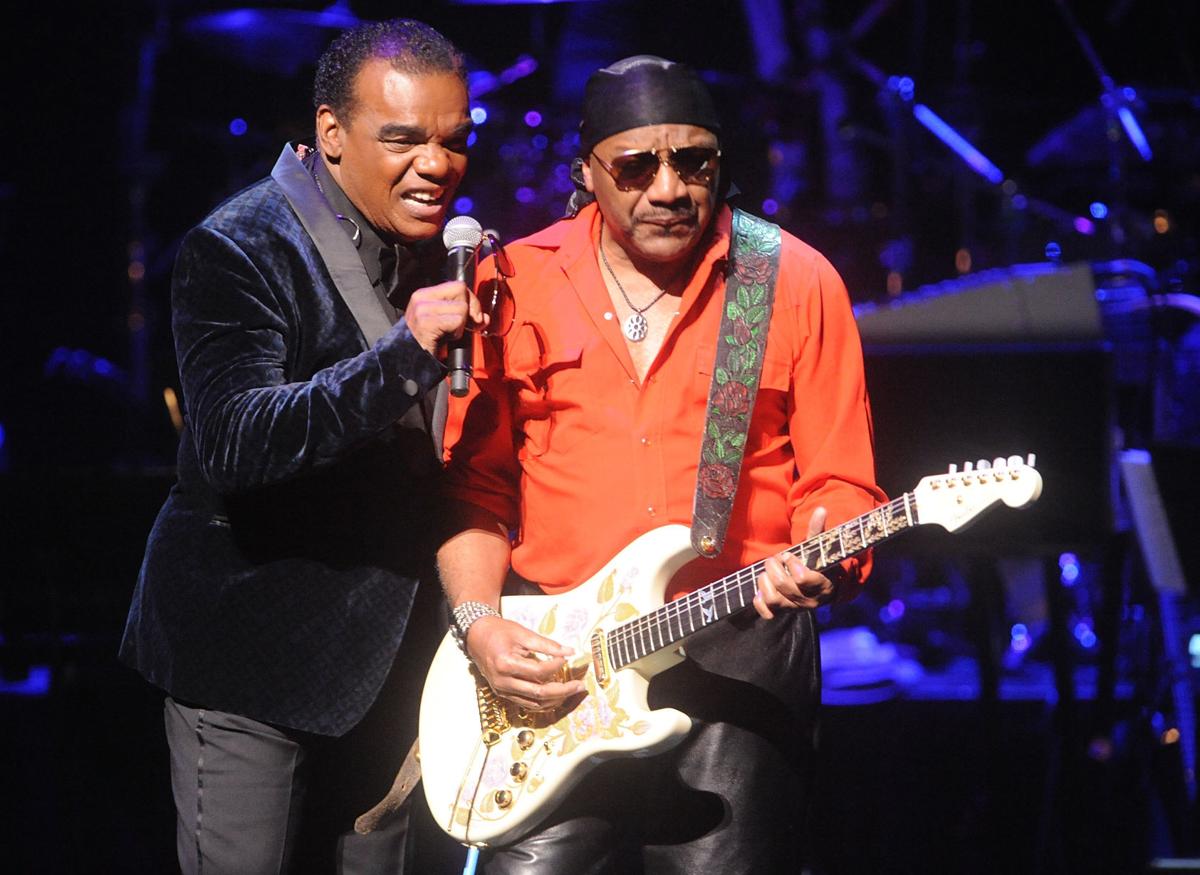 45 Corner: Rosie - Chubby Checker (bubbling under, headed to #116 - the A-side was Lazy Elsie Molly, but this is the side that spoke to me. It doesn't appear to be on CD, unless you count re-recorded versions. Voila!)
* Yellow Submarine - Beatles (8/66; #2 - this goes out to young Frankie in Newfield, thanks to his mom Michelle. It just missed the top slot here in the States, but spent four weeks at #1 in the UK.)
* Splish Splash - Bobby Darin (6/58; #3 - and this one goes out to Luca, thanks to his mom Laura. Did you know that it spent two weeks at #1 on the R&B chart???)
* How Can I Be Sure - Young Rascals (9/67; #4 - What a string of hits in 1967: Lonely Too Long, Groovin', A Girl Like You and then this showcase for Eddie Brigati's soulful singing! Requested by Betsy so that she and David could get a little dancing in.)
8-9pm
* It's Over - Roy Orbison (at #16, down from two weeks at #9 - another dramatic tear-jerker recorded in Nashville by the remarkable "Big O." That man could eee-mote!)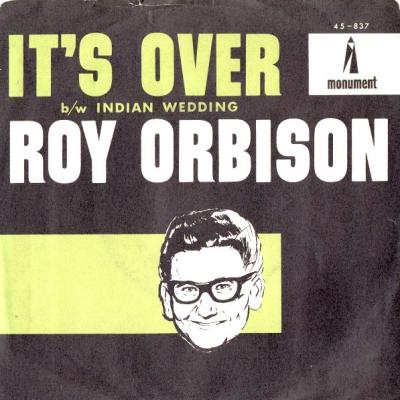 * Walk On By - Dionne Warwick (at #7 this week, headed to two weeks at #6 - another stunning tear-jerker, this one from Burt Bacharach and Hal David - going out to Todd in Newfield.)
Gonna Get Along Without You Now - Skeeter Davis (at #51, headed to #48 - this is one of two competing versions of the Patience & Prudence hit from six years earlier. Tracey Dey topped out at #51, but Skeeter reached the Top Twenty on the C&W chart as well.)
* No Particular Place to Go - Chuck Berry (at #43 this week - storming up the chart and headed to #10. This is from Chuck Berry's big comeback period - he'd been sent away for a while on trumped-up charges and had some time to do some composing in prison. Thanks for the suggestion, Tom.)
Kick The Little Foot Sally Ann - Round Robin (at #97, headed to #61 - he sounded a lot like Chubby Checker and looked a bit like him, too. They gave him a silly name and this great little dance record, arranged by Jack Nitzsche.)
Stuck On You - Lionel Richie (6/84; #3 - we occasionally dip a toe into the Eighties. This song played a role in my falling for my first and only wife, and tonight is the anniversary of our first kiss 32 years ago. Stuck on you I still am.)
Never My Love - Association (9/67; #2 - two years later we got married and this was our wedding song. Still true and still real. The organ solo is played by Wrecking Crew member Larry Knechtel.)
Joanne - Michael Nesmith & First National Band (8/70; #21 - It turns out that The Monkees' Mike 'Wool Cap' Nesmith was a real musician, after all. This pedal steel-flavored gem goes out to my buddy JB who has brought us some great Jazz on many Sunday afternoons. He's sweet on a gal named Joanne. Ain't love grand?)
* Wendy - Beach Boys (10/64; #44 - the caller graduated from Cornell 43 years ago this weekend and married his college sweetheart Wendy. I repeat: ain't love grand??!?)
Blue Moon With Heartache - Rosanne Cash (4/81; #104 Pop, #1 C&W - Rosanne Cash had a famous father named Johnny. This was the b-side of her first big single, Seven-Year Ache. A year later the B-side started to get some airplay. Columbia released it as a single. It went all the way to #1 on the C&W chart, and that kid is still recording to this day.)
45 Corner: I Wonder - Craig Holland (1/70; dnc - the songwriter was an obscure Motown-signed singer from Detroit. His name? Rodriguez. He recorded two albums for Motown and drifted back into obscurity - but there's a great story behind him. Meanwhile, Craig Holland released this gem. It too went directly into obscurity.)
Knockin' On Heaven's Door - Bob Dylan (9/73; #12 - One more for Mr. Zimmerman's birthday, this was composed for the film Pat Garrett & Billy The Kid - a film in which he actually acted!)
Touch a Hand, Make a Friend - Staple Singers (9/73; #23 Pop, #3 R&B - this was one of a string of socially conscious singles by the Staples family on the Stax Records label, and this is how we end tonight's show.)
CLOSING THEME: Sleepwalk – Santo & Johnny (1959, #1 for two weeks)
Congratulations to Sheila from Ithaca, for winning a PRIZE!
Glossary of Terms:
nr
= not released as a single at the time
AC
= Billboard's chart for "Adult Contemporary" records
BB
= Billboard Magazine, which publishes the Hot 100 chart (previously known as the Top 100), along with several other charts
Bubbling Under
= songs that were ranked but fell below the top 100
C&W
= Billboard's chart for "Country & Western" records
R&B
= Billboard's chart for "Rhythm & Blues" records
RRHOF
= Rock and Roll Hall of Fame
RS500
= Rolling Stone Magazine's ranked list of the top 500 singles of all-time
Host Next Week (6/1/19): JR with a spotlight on Golden Oldies
Thanks for tuning in! You can listen to Rockin' Remnants every Saturday night from 6-9pm on WVBR (93.5 FM in Ithaca, NY) or at

wvbr.com/listen

.
Thanks again to our sponsors Island Health & Fitness and Rasa Spa for their support every week!