Rockin' Remnants
Rockin' Remnants is broadcast from WVBR-FM Ithaca. Check out our webpage, like us on Facebook, and tune in to 93.5 FM or stream the show every Saturday night from 6-9 p.m. Eastern. (Or download the WVBR+app now available for iOS and Android.)
Thanks to our sponsors Island Health & Fitness and Rasa Spa for their support every week!
Date: May 20, 2023
Host: John Simon/Gregory James
Feature: The Long and Short of It.
Birthday Calendar
May 14
Bobby Darin (b. 1936 d. 1973)
Jack Bruce (b. 1943 d. 2014)
May 15
Trini Lopez (b. 1937 d. 2020)
Mike Oldfield 70 years old
May 16
Betty Carter (b. 1930 d. 1998)
May 17
Taj Mahal 81 years old
May 18
Big Joe Turner (b. 1911 d. 1985)
Jack Ashford (Funk Brothers) 89 years old
Albert Hammond 79 years old
May 19
Pete Townshend 78 years old
Dusty Hill (ZZ Top bassist) b. 1949 d. 2021
May 20
Joe Cocker b. 1944 d. 2014
Cher 77 years old
Rock n' Roll Trivia
Question: How many short records do you think will fit in Hour One (given that we have two commercial breaks AND a weather report to do)? To provide some context, we usually fit 5 records in before our first spot break. Tonight it was 9!

(scroll down to find the answer below the playlist)
Playlist
* songs with * were requests
* all chart information comes from the Billboard Top 100 (for chart dates before/during July 1958) or Billboard Hot 100 (for subsequent dates) unless otherwise noted
* glossary of terms is below the playlist
6-7 pm
OPENING THEME: Good Old Rock n' Roll—Cat Mother and the All Night Newsboys (1969, #29, produced by Jimi Hendrix)
For Hour One, we're just doing "the short" of it: the shortest records of the era (starting with five #1s).
Stay - Maurice Williams & The Zodiacs (11/60; #1 - young Maurice had written this song when he was just fifteen years old. They recorded it seven years later and at 1:35 in length it remains the shortest #1 record of them all! Note that the record label misstated the length to make it look like you got more music for your money!)
(Let Me Be Your) Teddy Bear - Elvis Presley (7/57; #1 for seven weeks - Elvis exploded onto the scene and charted eight #1 records within thirteen months. At 1:46 in length, this was the shortest of them all. It spent seven weeks at the top of the chart.)
I'm Henry The VIII, I Am - Herman's Hermits (8/65; #1 - Peter "Herman" Noone took his name from a popular cartoon character, and the group was largely a lightweight Pop act. This old dancehall novelty number, however, sold a lot of records here in The States, clocking in at a brisk 1:48. Interesting note: it was never even released as a single in the UK.)
The Letter - Box Tops (9/67; #1 for four weeks - coming in at 1:54 on the Mala Records label, this record put lead singer Alex Chilton on the map. He was all of seventeen years old. That's him on the left.)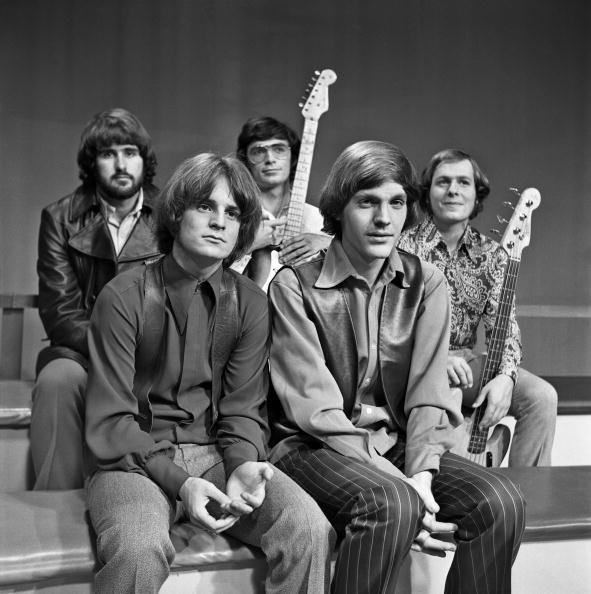 Kind of a Drag - Buckinghams (1/67; #1 for two weeks - their blend of Chicago Pop/Soul with horn accompaniment would be a precursor to the band called Chicago just a couple of years later. This one was a whopping two minutes long.)
Tonight's the Night - Shirelles (9/60; #39 - they'd soon be credited as the first Girl Group with a #1 record with Will You Still Love Me Tomorrow. This is the record that preceded it, and it clocked in at a quick 1:57. Both singles made the RS500 list of the greatest singles of all time.)

Denise - Randy & The Rainbows (6/63; #10 Pop, #18 R&B - they were five kids from Queens, and this one blasted out of jukeboxes and radios all over the City - and beyond. It ran just under two minutes long, but it's a staple of Oldies radio. And if your name is "Denise," you've probably had people sing it to you.)
I Wonder What She's Doing Tonight - Barry & The Tamerlanes (10/63; #21 - Barry would grow up to become composer and arranger Perry DeVorzon. He also founded Valiant Records, which would soon sign The Association. This one clocks in at 1:54.)

Be My Boy - Paris Sisters (4/61; #56 - this cover of Ray Peterson's hit was the very first release on Phil Spector's GREGMARK Records label, as well as the sisters' first charting single. All 1:56 of it!)

Whole Lotta Lovin' - Fats Domino (11/58; #6 Pop, #2 R&B - brand new hot-off-the-press stereo from Fats Domino on Eric Records' Hit Parade subsidiary. Click the link for details. This one comes in at 1:37!)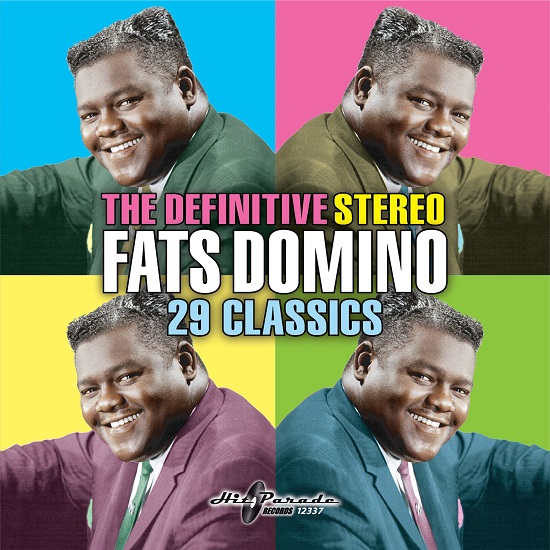 Palisades Park - Freddie Cannon (5/62; #3 - this is 1:51 of sound effects, cheesy organ and good energy, and it was nearly short enough to be a TV jingle, but they already had the catchy one that said "Swings all day and after dark!" Play the video to hear the real commercial.)
Sunshine, Lollipops and Rainbows - Leslie Gore (6/65; #13 - this kid grew up right near Palisades Amusement Park, and churned out hit after hit in her day. This was the shortest of them all, coming in at 1:37!)

My Boy Lollipop - Millie Small (5/64; #2 - back-to-back "lollipop" songs. This one is considered the first internationally-successful Ska record, selling upwards of 7 million copies to date. She was all of 17, and the record was all of 1:58 long.)

You Know What I Mean - The Turtles (8/67; #12 - 1967 was a very good year for the band, as well as songwriters Bonner & Gordon - starting with "Happy Together." This one had strings and horns arranged by none other than Jack Nitzsche. It runs about 1:59.)
Bluebirds Over the Mountain - Ersel Hickey (4/58; #75 - this no-frills Rocakabilly number clocks in at 1:25, making it one of the shortest radio hits of them all.)

Graduation's Here - Fleetwoods (5/59; #39 - in honor of Ithaca College's commencement weekend, we bring you three kids still in high school. Short and sweet, this one clocks in at 1:57.)

59th Street Bridge Song - Simon & Garfunkel (3/37; dnc - this tasty little nugget hitched a ride on the back of "At the Zoo," and - including Paul Simon's countdown - is 1:46 long.)

Little Boxes - The Womenfolk (4/64; #83 - this was written by Malvina Reynolds and had been a charting single for Pete Seeger just a couple of months prior. It also famously was used as the theme song for the cable series called Weeds. At 1:03, it's the shortest charting hit ever!)
Hippy Hippy Shake - Swingin' Blue Jeans (3/64; #24 Pop, #2 UK - starting with the memorable intro "1-2-3-for goodness' sake....," this one packs a wallop and goes nonstop for all of 1:42.)

45 Corner: Devil's Angels - Davie Allan & The Arrows (11/66; #97 - the first ten seconds are motorcycle sounds, and it STILL runs just 1:48. As listener George pointed out, Davie Allan loved motorcycle songs. Upon closer investigation, it turns out that biker film soundtracks were his specialty.)

I'll Cry Instead - The Beatles (8/64; #25 - the British Invasion was in full swing when The Beatles first motion picture was released. A Hard Day's Night yielded three singles here in The States, and each of the six sides charted. The American version of "I'll Cry Instead" ran a full 2:04, but the British soundtrack version ran 1:46. That's what we hear tonight.)

The One You Can't Have - The Honeys (7/63; dnc - Brian Wilson is finally acknowledged as the visionary genius that he's always been, and here's more proof: he booked a session with The Wrecking Crew and got Capitol to sign two sisters that he'd met at a party. He'd eventually marry one of them, but this one should've been a hit.)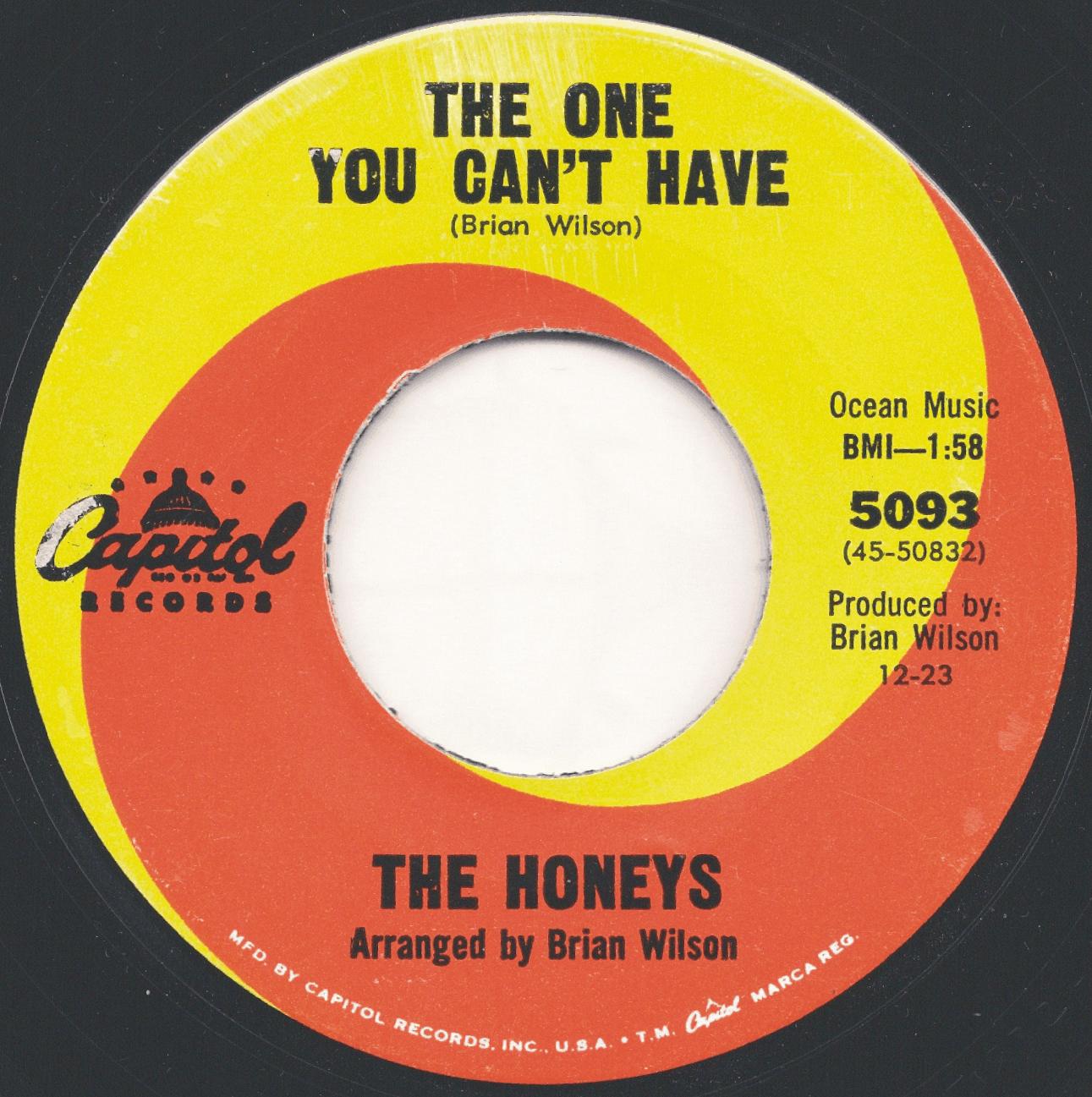 I Do - The Castells (3/64; dnc - Brian wrote this one as well and the Beach Boys recorded a version of it, but The Castells actually released it as a single on the Warner Brothers label, where it should've been a hit. A short one. 1:47.)

She's a Lady - John Sebastian (1/69; #84 - he'd left the Lovin' Spoonful to branch out on his own and this was selected as the first single from his John B. Sebastian LP. It was so short that I remember a NYC DJ playing it back-to-back-to-back when it first came out.)
Stay (a do-over) - Maurice Williams & The Zodiacs (the Doo Wop CD I opened the show with froze at about the 1-minute mark, but this works better as a sign-off record than an opener. Thanks for coming by. Stick around for Gregory James with the Birthday Calendar and then "The Long and The Short Of It.")

7-8 pm
Dream Lover Bobby Darin 1959 #2
Darin was born Walden Robert Cassotto in East Harlem. Neil Sedaka played piano on this track that was released just prior to Mack the Knife.
Politician Cream 1968 DNC/NR
Jack Bruce co-wrote the song for their "Wheels of Fire" LP.
If I Had a Hammer Trini Lopez 1963 #3
This track reached #1 in 36 countries.
Tubular Bells Mike Oldfield 1974 #7
This record did not make an impression until it was used in "The Exorcist."
Every Time We Say Goodbye Betty Carter and Ray Charles 1961 NR/DNC
Great version of the 1944 Cole Porter song recorded in 1961 by Betty Carter and Ray Charles.
Statesboro Blues Taj Mahal 1968 NR
Taj Mahal recorded this on his debut LP with Jesse Ed Davis on slide guitar. This was the recording that inspired Duane Allman to get serious about slide guitar.
Corrina Corrina Big Joe Turner 1956 #41
Stop in the Name of Love Supremes 1965 #1
Jack Ashford was known for his tambourine playing, but his vibe work on this track is simple but effective. Johnny Griffin played the opening organ notes. Ashford is the only surviving member of the Funk Brothers, the Motown house band.
It Never Rains in Southern California Albert Hammond 1972 #5
The Wrecking Crew provided the instrumentation. And, of course, we know that it rains like the dickens in California. What a difference 50 years of climate change can make…
Pure and Easy Pete Townshend 1972 DNC/NR
From Townshend's solo project "Who Came First?"
Francene ZZ Top 1972 #69
This was ZZ Top's first big hit, this version with Dusty Hill singing in Spanish.
Hitchcock Railway Joe Cocker 1969
Jose Feliciano had a hit with this in 1968, but Joe did not.
Dark Lady Cher 1974 #1
This passion-fueled murder ballad was Cher's third #1 solo hit record.
Long Tall Sally Little Richard 1956 # 6 H100 #1 RB
The line "ducked back in the alley" was the lyric that persuaded Little Richard to record the song because, after extensive practice, he could sing it faster than Pat Boone.
Short Shorts Royal Teens 1958 #3
The song lyrics were inspired by an actual person wearing actual short shorts in Bergenfield NJ.
8-9 pm
Long Cool Woman in a Black Dress Hollies 1972 #2
John Fogerty sued the Hollies for the song, claiming that Allan Clarke's vocal style on the track was too similar to Fogerty's.
Short Changed Poco 1969 NR
Written by Richie Furay and sung by George Grantham after Randy Meisner quit the band (which was originally, and briefly, called "Pogo").
Waited So Long Carly Simon 1972 NR
James Taylor, Lowell George, Bill Payne, and Nicky Hopkins all performed on this track.
Short Stories Harry Chapin 1974
Chapin's song about how our life stories outlast our lives is particularly poignant, given that he died at the age of 38 in a collision while on his way to a benefit concert.
*Long Train Running Doobie Brothers 1973 #8
Composer Tom Johnston had to be convinced by producer Ted Templeman to write lyrics to the song so it could be released as a single. Johnston performed the iconic rhythm guitar riff and the harmonica solo. Requested by Scottie for Brooktondale Peggy.
Short People Randy Newman 1978 #2
Although some people took "Short People" (Newman's first charting single) as an expression of his personal beliefs, Newman has said that the narrator is crazy and unreliable. The true message of the song, he said, comes in the bridge: "Short people are just the same as you and I/All men are brothers until the day they die." Despite that, in 1978 a Maryland delegate tried, unsuccessfully, to make it illegal to play "Short People" on the radio.
The Long Run Eagles 1980 #8
Don Henley has noted the irony of a song that was about endurance even as the Eagles were breaking apart.
Back When My Hair Was Short Gunhill Road 1973 #40
According to Billboard, the song was in the top 10 in more markets at different times than any other record of 1973.
So Long Aretha Franklin NR
This 1940 song appeared on Aretha Franklin's fourteenth studio LP "Soul '69," which was entirely cover versions and has since been regarded as one of her most overlooked albums.
I've Been Loving You Too Long (For Me to Stop Now) Otis Redding 1965 #21 H100 #2 RB
The record is part of the U.S. National Recording Registry.
Cut Across Shorty Rod Stewart 1970 DNC
Ronnie Wood played several instruments on this track from "Gasoline Alley."
Long Ago and Far Away James Taylor 1971 #31
Joni Mitchell sang backup vocals and Carole King played piano.
Long Long Time Linda Ronstadt 1970 #25
This was Ronstadt's first charting single as a solo artist.
Long May You Run Neil Young/Stephen Stills 1976 DNC
The song was a tribute to Neil Young's first car, a 1948 Buick Roadmaster hearse, fittingly nicknamed "Mort."
CLOSING THEME: Sleep Walk – Santo and Johnny (1959, #1 for two weeks)
Trivia Answer
Congratulations to George from E. Genoa for correctly answering the question and winning bragging rights for another week! He guessed 26 and we almost made it (we got to 25).

Glossary of Terms:
DNC = did not chart
NR = not released as a single at the time
AC = Billboard's chart for Adult Contemporary records
BB = Billboard Magazine, publisher of the Hot 100 and other charts
H100 = Billboard Hot 100
Bubbling Under = songs that were ranked but fell below the top 100
CW = Billboard's chart for country and western records
R&B = Billboard's chart of rhythm and blues records
RRHOF = Rock and Roll Hall of Fame
RS 500 = Rolling Stone Magazine's ranking of the top 500 singles of all time.
Hosting next week (May 27, 2023): Kim Vaughan and co-host John Simon. No theme - just lots of fun!

Thanks for tuning in! You can listen to Rockin' Remnants every Saturday night from 6-9 p.m. Eastern on WVBR (93.5 FM in Ithaca NY) or streaming on WVBR.com.
Thanks again to our sponsors Island Health & Fitness and Rasa Spa for their support every week!