Host: Jan Hunsinger (JH)
Date: May 23, 2020
Rockin' Remnants is broadcast from WVBR-FM Ithaca. Check out our
webpage
, like us on
Facebook
, and tune in to 93.5 or
stream
the show every Saturday night from 6-9pm! (Or download the WVBR+
app
now available for iOS and Android!)
Thanks to our sponsors Island Health & Fitness and Rasa Spa for their support every week!
·
songs with * were requests
·
all chart information comes from the Billboard Top 100 (for chart dates before/during July 1958) or Billboard Hot 100 (for chart dates during/after Aug 1958) unless otherwise noted
·
a glossary of terms is below the playlist
OPENING THEME: Good Old Rock 'n' Roll – Cat Mother & the All-Night Newsboys (1969 - #29: produced by Jimi
Hendrix)
To mark my fourth anniversary of being a member of the Rockin' Remnants team, tonight's spotlight is on 'Foursomes' and songs with 'four' (and even 'for').
Be My Girl - The Four-Evers (1964 - #75: group out of Brooklyn that sounds a lot like Frankie Valli; this one sounds like it should have been a bigger hit)
Shangri-La - The Four Coins (1957 - #11: the members of this group were all of Greek descent and were from Canonsburg, Pa.)
Master Jack - Four Jacks and a Jill (1968 - #18: a one-hit wonder here in the US, the group was bigger in their native South Africa; 'Jill" was Glenys Lynne)
Day By Day - The Four Freshmen (1955 - #72: Brian Wilson has cited the group as an influence)
I've Got You Under My skin - Frankie Valli and the Four Seasons (1966 - #9: song was written by Cole Porter in 1936 and covered many times, notably by Frank Sinatra)
Ask the Lonely - The Four Tops (1965 - #24: this song was the third of 45 BB Hot 100 singles for the group)
It Takes Two - The Four Sonics (1968 - DNC: James 'Jay' Johnson was the founder of the group and a leading baritone-bass singer in Detroit)
Standing on the Corner - The Four Lads (1956 - #3: the group backed Johnny Ray on his big hit "Cry" in 1951)
Marie - The Four Tunes (1953 - #13: "Marie", written by Irving Berlin, was a million-seller for early doo-wop group)
Soldier Boy - The Four Fellows (1955 - #4 R&B: group tenor, David Jones, who served in Korea, wrote the song, which was later covered by Elvis Presley; group member Larry Banks wrote the song "Go Now", recorded by his wife Bessie and later covered by The Moody Blues)
Big Man - The Four Preps (1958 - #3: the song debuted May 5, 1958)
I Get So Lonely When I Dream About You (Oh Baby Mine) - The Four Knights (1954 - #2: song was a million-seller for the group out of Charlotte, NC)
I'm Happy - The Four Dates (1958 - #87: Doo-wop group out of Philadelphia)
45 Corner
The Inner Light - The Beatles (The Fab Four) (1968 - #96: a George Harrison song featuring sitar released on Capitol 45 #2138 as the flip side to 'Lady Madonna'; never released on an LP until Capitol Records' 'Rarities' in 1976; now available on the 'Past Masters' CDs)
If Your Heart Can Take It - The Four Sportsmen (1962 - DNC: the group had one song make the BB Hot 100)
Pleasant Valley Sunday - The Monkees (The Pre-Fab Four) (1967 - #3: song was written by Carole King and Gerry Goffin)
Love Is a Many Splendored Thing - The Four Aces (1955 - #1: from the movie of the same name starring William Holden and Jennifer Jones, the song won the Oscar for Best Song and spent 6 weeks at #1)
Birthday Calendar
May 17
Pervis Jackson (The Spinners) - born 1938
Malcolm Hale (Spanky & Our Gang) - born 1941
May 18
Big Joe Turner - born 1911
Perry Como - born 1912
Albert Hammond (76)
Rick Wakeman (71)
May 19
Pete Townsend (75)
May 20
Jill Jackson (Paula of 'Paul & Paula') (78)
Joe Cocker - born 1944
Cher (Cherilyn Sarkisian) (74)
Susan Cowsill (61)
May 21
Ronald Isley (79)
Marcie Blaine (76)
Leo Sayer (72)
May 22
Bernie Taupin - Elton John lyricist (70)
May 23
Rosemary Clooney - born 1928
Robert Moog (inventor of the Moog Synthesizer) - born 1934
Dean Friedman (65)
It's a Shame - The Spinners (1970 - #14: Pervis Jackson sang bass for the group)
Lazy Day - Spanky and Our Gang (1967 - #14: Malcolm Hale's sudden death at age 27 brought the group to an end)
Shake, Rattle, and Roll - Big Joe Turner (1954 - #22: original version of song covered by Bill Haley and His Comets; ranks #127/RS500; Turner and Haley became good friends and toured together in 1957)
It's a Good Day - Perry Como (1955 - NR: from his LP "So Smooth", the song was used in the 1999 movie Blast From the Past)
The Free Electric Band - Albert Hammond (1973 - #48: singer gives up everything for his music)
Your Move - Yes (1971 - #40: first charting single for the progressive rock group; Wakeman was the keyboardist)
Squeeze Box - The Who (1976 - #16: songwriter Townsend never thought much of the song and was surprised at its chart success)
5:15 - The Who (1979 - #45: re-release of a song from 1973's "Quadrophenia" LP)
Hey Paula - Paul & Paula (1963 - #1: 'Paul' was Ray Hildebrand)
The Letter - Joe Cocker (1970 - #7: from his "Mad Dogs and Englishmen" LP; Leon Russell assisted on the song)
Dream Baby - Cher (1966 - DNC: the song, written by Sonny Bono, received airplay in the Los Angeles area but failed to catch on nationally)
Ask the Children - The Cowsills (1968 - NR: deep cut from the "Captain Sad and His Ship of Fools" LP that featured 9-year-old Susan)
This Old Heart of Mine - The Isley Brothers (1966 - #12: the group's first chart single since 1962, the song was their first for Motown subsidiary Tamla Records)
Bobby's Girl - Marcie Blane (1962 - #3: one-hit wonder for the singer from Brooklyn who recorded it as a favor for a friend)
Long Tall Glasses (I Can Dance) - Leo Sayer (1975 - #9: Sayer still records and performs)
Mona Lisas and Mad Hatters - Elton John (1972 - NR: from the "Honky Chateau" LP, the song was inspired by Bernie Taupin's first visit to New York City)
Someone Saved My Life Tonight - Elton John (1975 - #4: Taupin's biographical account of John's near suicide in 1969)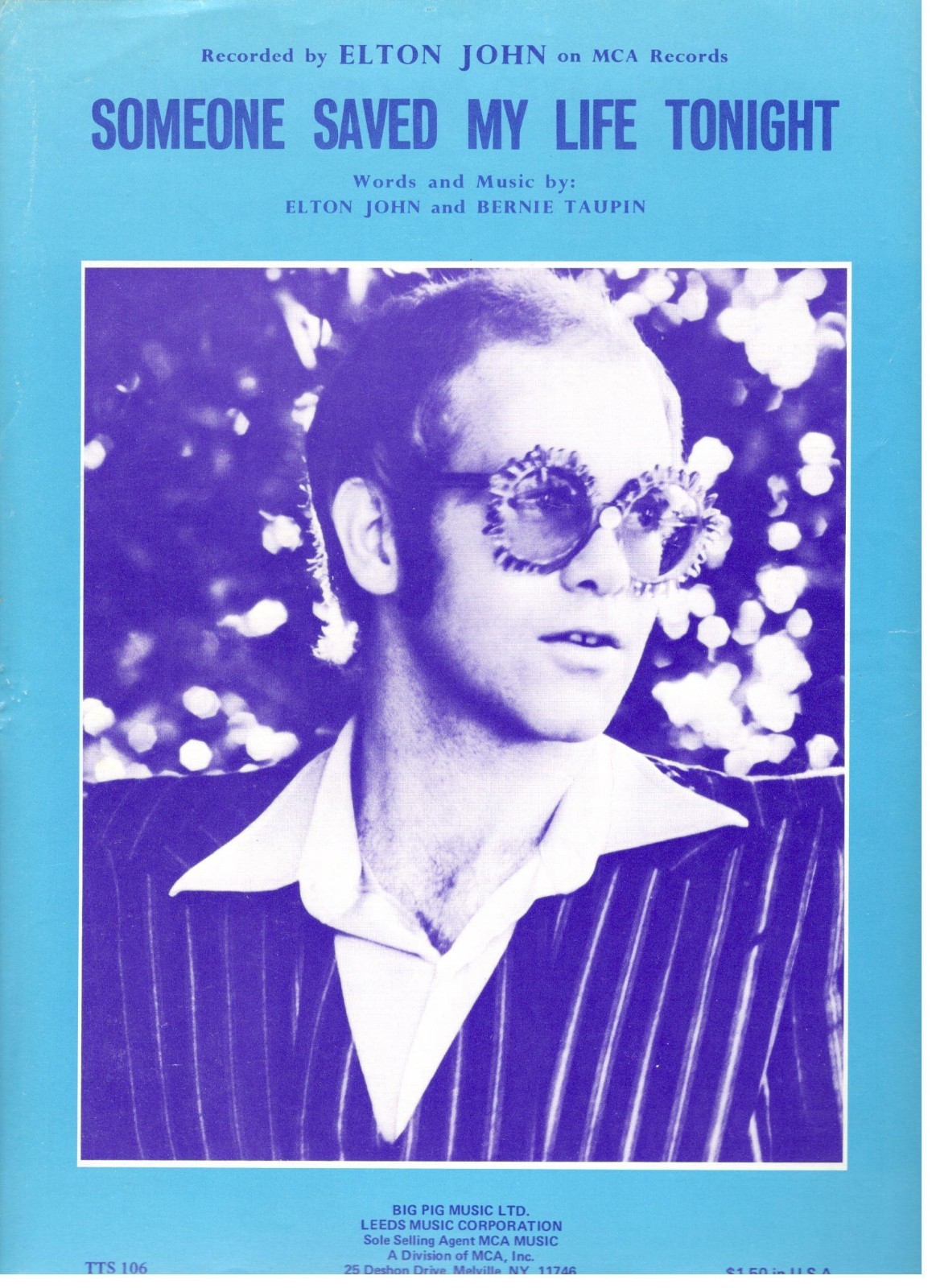 Half As Much - Rosemary Clooney (1952 - #1: her cover of the Hank Williams classic)
Daily Nightly - The Monkees (1967 - NR: Monkee Mickey Dolenz owned one of the first Moog synthesizers; the band recorded the song written by Mike Nesmith about the Sunset Strip curfew riots and Dolenz laid down a Moog track over it)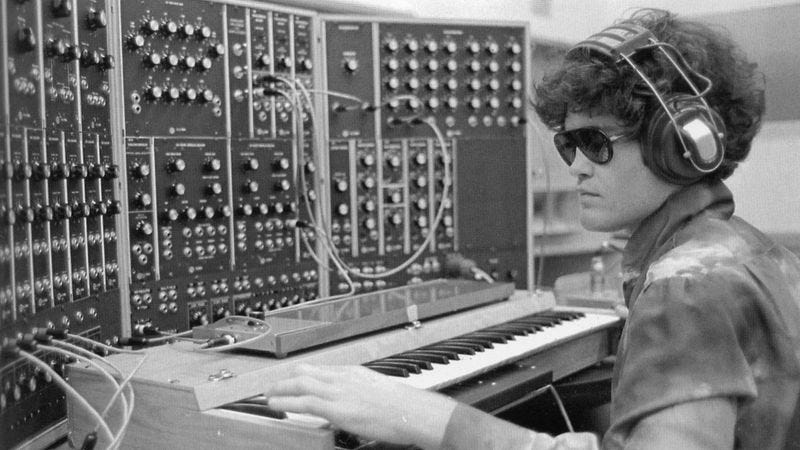 Ariel - Dean Friedman (1977 - #26: a one-hit wonder in the US, Friedman still performs)
442 Glenwood Avenue - The Pixies Three (1964 - #56: three teenagers from Hanover, Pa. who got their name from their 'pixie' hairdos)
409 - The Beach Boys (1962 - #76: the song references Chevrolet's 409 cubic inch V-8 engine)
Four Strong Winds - Bobby Bare (1964 - #60: Bare's take on the classic Ian Tyson tune, voted #1 Canadian song in a 2005 poll)
For Once in My Life - Stevie Wonder (1968 - #2: song was written and recorded by others as a slow ballad but Stevie Wonder did it uptempo and had a big hit)
For What It's Worth - The Buffalo Springfield (1967 - #7: Stephen Stills wrote the song about the Sunset Strip curfew riots [see "Daily Nightly" above]; the group's biggest hit)
For the Love of Him - Bobbi Martin (1970 - #13: Martin co-wrote the song, which was her biggest of five charting singles on the BB Hot 100)
For Your Love - Ed Townsend (1958 - #13: Townsend wrote the song for Nat 'King' Cole, but Capitol records liked his voice and his version was released)
For All We Know - The Carpenters (1971 - #3: song was written for and used in the film "Lovers and Other Strangers"; Richard Carpenter saw the film and wanted to record the song)
For the Love of Ivy - The Mamas and the Papas (1968 - #81: John Phillips and Denny Doherty co-wrote the song which appeared on the group's fourth LP)
For the Good Times - Ray Price (1971 - #11: country crossover for Price written by Kris Kristofferson)
For Pete's Sake - The Monkees (1967 - NR: song was co-written by Peter Tork for the group's "Headquarters" LP; used to close the show in the second season)
CLOSING THEME: Sleepwalk – Santo & Johnny (1959 - #1 for two weeks)
nr
= not released as a single at the time
AC
= Billboard's chart for "Adult Contemporary" records
BB
= Billboard Magazine, which publishes the Hot 100 chart (previously known as the Top 100), along with several other charts
Bubbling Under
= songs that were ranked but fell below the top 100
C&W
= Billboard's chart for "Country & Western" records
R&B
= Billboard's chart for "Rhythm & Blues" records
RRHOF = Rock and Roll Hall of Fame
RS500
= Rolling Stone Magazine's ranked list of the top 500 singles of all-time
Host May 30, 2020: Gregory James (GJ).
Thanks for tuning in! You can listen to Rockin' Remnants every Saturday night from 6-9pm on WVBR (93.5 FM in Ithaca, NY) or streaming
here
.
Thanks again to our sponsors Island Health & Fitness and Rasa Spa for their support every week!