Rockin' Remnants




Rockin' Remnants is broadcast from WVBR-FM Ithaca. Check out our webpage, like us on Facebook, and tune in to 93.5 or stream the show every Saturday night from 6-9pm! (Or download the WVBR+ app now available for iOS and Android!)
Thanks to our sponsors Island Health & Fitness and Rasa Spa for their support every week!
Date: 7/30/22
Host: John Simon

Feature: Oldies on the Radio

No real theme tonight, but we'll start in late July of 1966 and also feature a bunch of first-time Stereo from the latest release from Eric Records: "Stereo Explosion - Hard to Find Jukebox Classics Vol. 7, 1960-1966" (marked with ** below)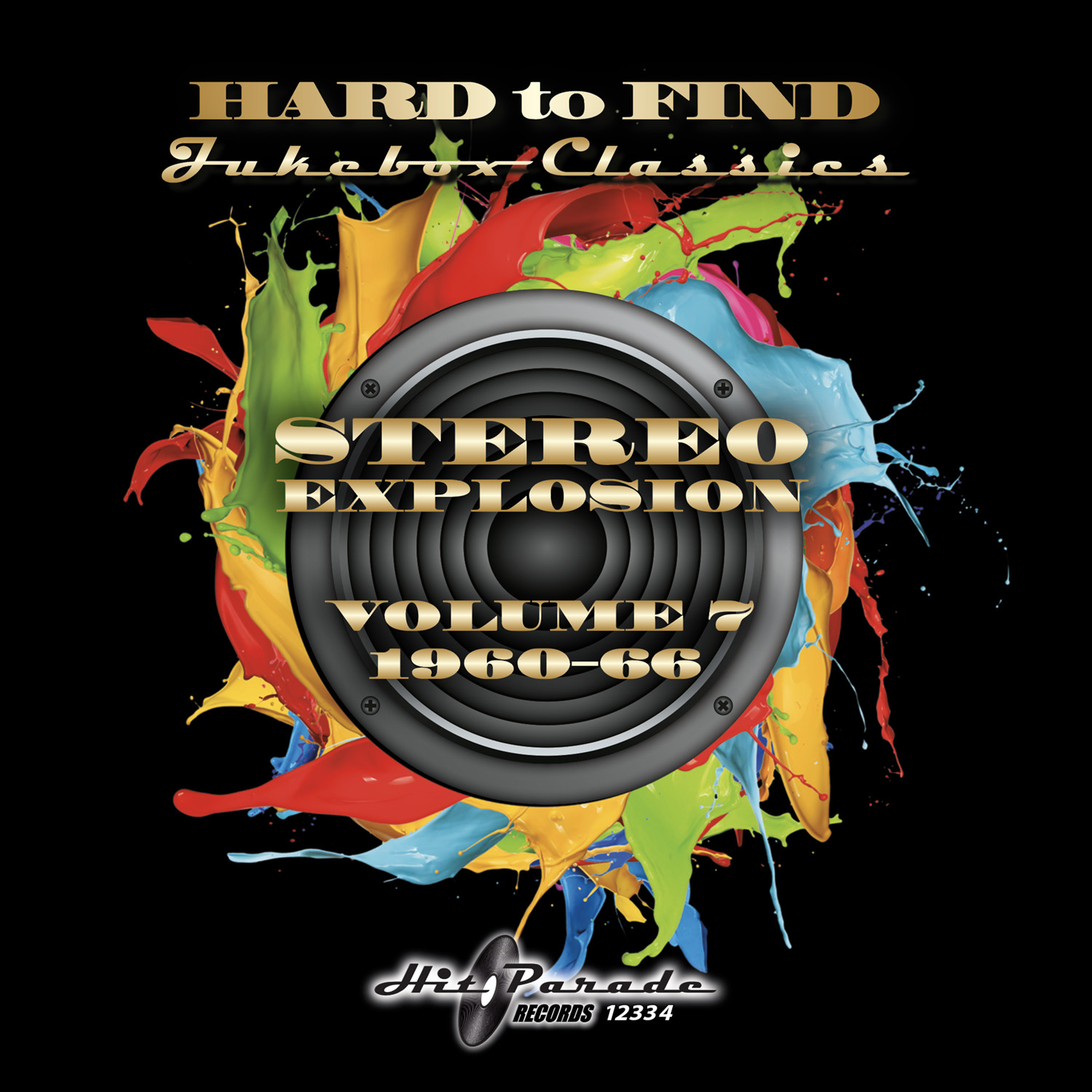 Rock 'n' Roll Trivia
The Motown Corporation had multiple subsidiary labels under its umbrella. Can you name three of them?
(scroll down to find the answer below the playlist – and to find a glossary of terms)
Playlist
· yellow song titles are YouTube links
· songs with * were requests
· all chart information comes from the Billboard Top 100 (for chart dates before/during July 1958) or Billboard Hot 100 (for chart dates during/after Aug 1958) unless otherwise noted
· a glossary of terms is below the playlist
6-7pm
OPENING THEME: Good Old Rock 'n' Roll – Cat Mother & the All-Night Newsboys (1969, #29, produced by Jimi Hendrix)
** Hanky Panky - Tommy James & Shondells (#2 after two weeks at #1 - this recording was made in a radio station by teenaged Tommy James and a couple of friends, and was a certified "flop" until a Pittsburgh DJ started to play it two years later. Word spread and Roulette Records pressed a bunch of copies, and...it became a smash! Tommy had to find a band to tour with and the rest is history. Tonight we hear an amazing stereo re-creation.)

Red Rubber Ball - Cyrkle (at #13, down from #2 - co-written by Paul Simon and a misspelled Bruce Woodley of The Seekers. More about him in our birthday calendar, but this is a sparkling production of a fine tune!)
See You In September - Happenings (at #30, headed to #3 - the northern Jersey group turned a middling hit by the Tempos into a solid gold classic, thanks in part to Bob Miranda's shimmering lead vocal.)

Tar & Cement - Verdelle Smith (at #53 this week, headed to #38 - she had two charting records in 1966 and then she just disappeared. This was her highest-charting single, uncovered after all these years.)
Along Comes Mary - Association (down to #29 after peaking at #7 - and that's after a slew of radio stations refused to play it because "Mary" sounded an awful lot like a reference to the dreaded weed!)

** Patches - Dickey Lee (8/62; #6 - here's a stunning first-time stereo version of a tragic teen cross-starred lovers record. Dickey Lee would later land in Nashville and write a bunch of C&W hits.)

* Just a Little - Beau Brummels (4/65; #8 - their cool European name belied their northern California roots, and it also ensured that they'd be alphabetically right next to the Beatles - in print and in record bins. Their producer was none other than the future Sly Stone!)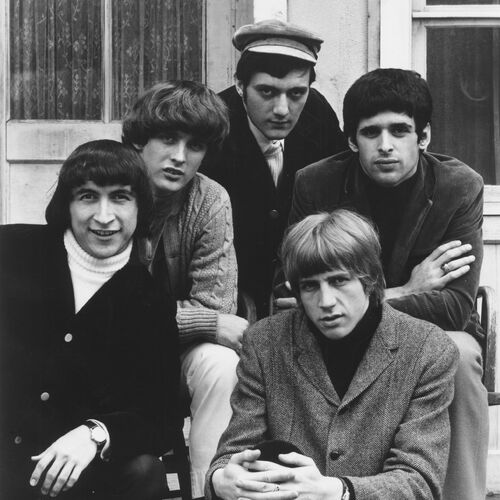 On Broadway - Drifters (5/63; #9 - written by Mann-Weil, produced by Leiber & Stoller, featuring Rudy Lewis on lead vocal and young Phil Spector on the guitar solo: a stone cold classic!)

Danger: Heartbreak Ahead - Marvelettes (8/65; #61 Pop, #11 R&B - another lost nugget, this one features some incredible interplay between the Motown guitarists and the rhythm section. Stick around for a tribute to drummer Benny Benjamin in the birthday calendar!)

On a Summer Night - Sugar Canyon (8/68; dnc - this soft rock gem was recorded by a studio band and released several times by Buddah Records under different names, but it perfectly captures the feel of this late-July evening in the Finger Lakes.)
More Love - Smokey Robinson & The Miracles (7/67; #23 Pop, #5 R&B - Smokey had recently been given star billing, and deservedly so. This sweet tune was written after his wife Cynthia had recently had a miscarriage, and it was intended to ease her pain.)

C'mon Marianne - 4 Seasons (7/67; #9 - one of a string of sparkling Pop hits produced by the team of Bob Crewe and Bob Gaudio for the New Jersey quartet, this one explodes out of the speakers!)
* She's Not You - Elvis Presley (8/62; #5 - listener Tom says "Summer of '62 was a bad time in my teenaged love life. How about She's Not You, by Elvis?" It's a presto requesto!)

** What's Your Name - Don & Juan (2/62; #7 - let's make it a 1962 double-shot, and this is another one in first-time stereo.)

* A Little Bit O' Soul - Music Explosion (7/67; #2 - an Ohio bar band hits one outa the park, never to really be heard from again. Going out by request thanks to David in Vancouver.)

Peanuts - Rick & The Keens (7/61; #60 - they were a one-hit wonder from Texas, and the only reason they stopped having hits is that their amazing lead vocalist decided to stop singing. The original was done by Little Joe & The Thrillers, and Frankie Valli took a crack at it, but this one is perfection!)
Around the Corner - Duprees (7/65; #91 - they were a terrific Italian-American vocal group from the metropolitan area whose greatest records were on the Coed Records label. They eventually signed with Columbia, but their glory days were behind them. This is another tale of teen tragedy, along the lines of Marty Robbins' El Paso.)

7-8pm
Birthday Calendar
July 24 – Verdine White (Earth Wind & Fire) – age71
– Barbara Love (Friends of Distinction) – age 71
July 25 – Benny Benjamin (Funk Bros.) – born 1925

– Bruce Woodley (Seekers) – age 80
July 26 – Darlene Love – age 81
– Brenton Wood – age 81

– Dobie Gray – born in 1940
– Sir Michael Philip Jagger – age 79
July 27 – Bobbie Gentry – age 78
– Harvey Fuqua – born in 1929

July 28 – Jonathan Edwards – age 76

– Rachel Sweet – age 60
July 30 – Paul Anka – age 81
– Jimmy Cliff – age 78
Spotlight on Benny Benjamin:
Motown's acclaimed house band was The Funk Brothers, and the core of the band for the first seven years or so was built around bass player James Jamerson, keyboardist Earl Van Dyke and drummer Benny "Papa Zita" Benjamin. His rolls and fills are an inextricable part of the Motown sound. Here come a handful of examples as we acknowledge him on this week's birthday calendar.
Nowhere to Run - Martha & The Vandellas (2/65; #8 - this record opens with Benny's explosive drumming, and he never stops thundering away. Writer Dave Marsh ranked this as the 10th greatest single in history in his book The Heart of Rock & Soul: The 1,001 Greatest Singles Ever Made.)
Uptight (Everything's Alright) - Stevie Wonder (1/66; #3 Pop, #1 R&B for five weeks - Motown was getting ready to let "Little Stevie" go: he hadn't had an appreciable hit since he'd been billed as "the 12-year old genius," his voice had changed and he was a bafflement. Producer Sylvia Moy asked to be given a chance to work with him, and they came up with this career-defining record - one that led to the incredible reign of THE Stevie Wonder. That's Benny Benjamin on the drums, and Stevie credits HIM with being his main influence as a drummer.)
My World Is Empty Without You - Supremes (1/66; #5 - all of their #1 hits from 1963-1967 featured the spirited drumming of Benny Benjamin. This one didn't reach the top of the charts, but it's a prime example.)
I'll Always Love You - The Spinners (7/65; #35 Pop, #8 R&B - in England they were billed as "The Detroit Spinners" to avoid confusion with the British "Spinners." In Detroit they were mostly relegated to back-up singing, overshadowed by Motown's Four Tops and Temptations. They'd eventually leave Motown and land at Atlantic, where they'd shine - but this was one of their finer moments in the Detroit days.)

Going In Circles - Friends of Distinction (8/69; #15 Pop, #3 R&B - Barbara Jean Love was a founding member of this group that had originally been connected to the 5th Dimension. This sultry ballad provides great contrast to their vocal version of Grazin' In the Grass.)

That's the Way of the World - Earth, Wind & Fire (7/75; #12 - bassist Verdine White co-wrote this shimmering cosmopolitan anthem for the group he co-founded with brother Maurice White. It was also the title track to their platinum-selling LP.)
Cloudy - Simon & Garfunkel (11/66; dnc - this tasty album track appeared on the album Parsley, Sage, Rosemary and Thyme. What you may not know is that Bruce Woodley was a co-writer with Paul Simon. They'd also collaborated on Red Rubber Ball.)

Morningtown Ride - The Seekers (2/67; #44, #1 UK - they were bigger in England than they were in the States, and Bruce Woodley was one of their main voices. He also played banjo and guitar.)

** (Today I Met) The Boy I'm Going to Marry - Darlene Love (4/63; #39 - Darlene Love was an in-demand session singer in LA along with her group The Blossoms. Phil Spector signed her to his label, but never gave her her due as a featured singer. That finally changed with this, her debut single as a solo artist. Tonight we hear it in stunning first-time stereo.)
Gimme Little Sign - Brenton Wood (8/67; #9 - one of the songs that flooded the airwaves during the Summer of Love.)

It's All Over Now - Rolling Stones (7/64; #26, #1 in the UK - this was the original line-up of the group, just as it was finding its power. Bobby Womack was a co-writer, and we'll hear him again in the next hour. For now, it's Mick's turn to shine during his birthday week.)

Out On the Floor - Dobie Gray (5/66; dnc - a lost nugget from back in the day which has gone on to become one of the most beloved staples of the UK's "Northern Soul" scene. Shoulda been a hit.)
If I Can't Have You - Harvey & Etta (8/60; #52 Pop, #6 R&B - he got his start with the Moonglows, he teamed up with Etta James, he helped launch Motown Records and he helped Marvin Gaye write What's Goin' On. He's THAT "Harvey.")

B-A-B-Y - Rachel Sweet (12/78; #25 UK - she was just a teenager with a big voice when she signed with Stiff Records. She'd later sign with Columbia, and would have her biggest hit as a duet partner with Rex Smith. This is her covering Carla Thomas' big hit.)
Dance On Little Girl - Paul Anka (6/61; #10 - he had some teen novelty hits, he penned the theme for Johnny Carson's Tonight Show, and he had some embarrassing adult hits in the Seventies, but he had a big voice and lofty goals.)

8-9pm
Sunshine - Jonathan Edwards (11/71; #4 - this was remarkably his only charting hit, but he's a prolific and respected Nashville writer and performer.)
Many Rivers to Cross - Jimmy Cliff (1969; dnc - Linda Ronstadt would bring it to many more ears, but this was featured in a key scene in the film The Harder They Come. Rolling Stone ranks it at #325 in the RS500.)

* **The Monkey Time - Major Lance (7/63; #8 Pop, #2 R&B - Curtis Mayfield wrote it and Carl Davis produced it. Listener John wanted to hear it in relation to the Monkey Pox, and it comes to you tonight in first-time stereo, thanks to the folks at Eric Records.)
* Do Wah Diddy - Manfred Mann (10/64; #1 for two weeks - this was a seminal hit in the formation of listener Gary 's development. Tonight he hears it with fresh ears!)

* Bend Me, Shape Me - American Breed (12/67; #5 - going out from Scottie to Brooktondale Peggy. Their first and biggest hit on the tiny Acta Records label.)

Have You Seen Her - Chi-Lites (10/71#3 Pop, #1 R&B for two weeks - singer/writer Eugene Record would use this formula again and again to great effect: a spoken internal monologue against a bed of fuzz guitar and strings, intermingled with soaring harmonies and a lush melody. Sublime tragedy that you can sing along to.)

Charity Ball - Fanny (9/71; #40 - today happens to be the birthday of our departed colleague and friend Heather Dunbar. Among other surprises, she counted the Millington sisters - aka "Fanny" - among her cousins. This was their debut hit. They could sing and play with the best of them. RIP, Heather.)
He's So Fine - Jody Miller (6/71; #53 - she got her start as a novelty singer with Queen of the House, but she hit her stride when she landed on her feet in Nashville. This record brilliantly blends George Harrison's My Sweet Lord licks with the Chiffons' original words and chords, all played by Nashville's finest session guys.)

Harry Hippie - Bobby Womack (12/72; #31 - this charting B-side featuring a plucked banjo, an infectious chorus and an unconventional story line. Bobby Womack was amazing.)

What Becomes of the Brokenhearted - Jimmy Ruffin (bubbling under on this date at #122 and eventually climbing to #7 - the chart creators at Billboard mistakenly labeled this one as What Becomes of the Broken Hearts. They'd fix it by the following week, and it would become one of Motown's most enduring classics.)
Personally - Jackie Moore (8/78; #92 R&B - this obscure 45 somehow landed in the lap of LA singer/songwriter Karla Bonoff, who would go onto have a nice hit with it in 1983. Here's the long lost original, which barely dented the R&B chart.)
For the Good Times - Ray Price (8/70; #11 Pop, #1 C&W - this lush tear-jerker would earn Ray Price a Grammy for Country Male Vocal Record of the year, and I use it to sign off tonight. Don't look so sad....we'll be back next week!)

CLOSING THEME: Sleepwalk – Santo & Johnny (1959, #1 for two weeks)
Trivia Question:

The Motown Corporation had multiple subsidiary labels under its umbrella. Can you name three of them?
Trivia Answer:
Motown. Gordy. Tamla. Soul. Anna. V.I.P. And later...Rare Earth.
Congratulations to Lisa from Trumansburg, for correctly answering the question and winning a pair of passes to Cinemapolis!
dnc = did not chart
nr = not released as a single at the time
AC = Billboard's chart for "Adult Contemporary" records
BB = Billboard Magazine, which publishes the Hot 100 chart (previously known as the Top 100), along with several other charts
Bubbling Under = songs that were ranked but fell below the top 100
C&W = Billboard's chart for "Country & Western" records
R&B = Billboard's chart for "Rhythm & Blues" records
RRHOF = Rock and Roll Hall of Fame
RS500 = Rolling Stone Magazine's ranked list of the top 500 singles of all-time
Host Next Week (8/6/22): Kim Vaughan with a spotlight on early August 1963

Thanks for tuning in! You can listen to Rockin' Remnants every Saturday night from 6-9pm on WVBR (93.5 FM in Ithaca, NY) or at wvbr.com/listen.
Thanks again to our sponsors Island Health & Fitness and Rasa Spa for their support every week!