Rockin' Remnants




Rockin' Remnants is broadcast from WVBR-FM Ithaca. Check out our webpage, like us on Facebook, and tune in to 93.5 or stream the show every Saturday night from 6-9pm! (Or download the WVBR+ app now available for iOS and Android!)
Thanks to our sponsors Island Health & Fitness and Rasa Spa for their support every week!
Date: 10/28/23
Host: John Simon
Feature: Late October 1968
It's Halloween Weekend – and Homecoming for Ithaca College. We'll open the show with a light shining on this date in 1968, but anything is possible….
(scroll down to find the answer below the playlist – and to find a glossary of terms)
Playlist
· YouTube links follow certain entries
· songs with * were requests
· all chart information comes from the Billboard Top 100 (for chart dates before/during July 1958) or Billboard Hot 100 (for chart dates during/after Aug 1958) unless otherwise noted
· a glossary of terms is below the playlist
6-7pm
OPENING THEME: Good Old Rock 'n' Roll – Cat Mother & the All-Night Newsboys (1969, #29, produced by Jimi Hendrix)
Stormy – Classics IV (at #68 this week, headed to #5 – this smooth jam from the Atlanta area would later be covered by Santana and even John Legend. This is the original, going out at listener Scottie's request.)
Hooked On a Feeling – BJ Thomas (at #101 this week, headed to #5 – this is another one that would be covered at a later date, but it's a classic on its own. It would stay on the chart for nearly three months, and owes much of its success to guitarist Reggie Young, wailing away on that Danelectro guitar with the sitar sound.)
Midnight Confessions – Grass Roots (peaking at #5 this week – the band was morphing from a Folk Rock vibe to a more commercial horn-driven sound, and decided to try to emulate "the Motown sound." This was certainly a step in the right direction!)
Love Child – Diana Ross & Supremes (at #9, headed to #1 – the songwriting/production team of Holland-Dozier-Holland had taken the trio to the top of the charts ten times in the past 4 years, but they had just left Motown under a cloud of controversy. On top of that, the group had just fired singer Florence Ballard. They needed a hit. Voila!)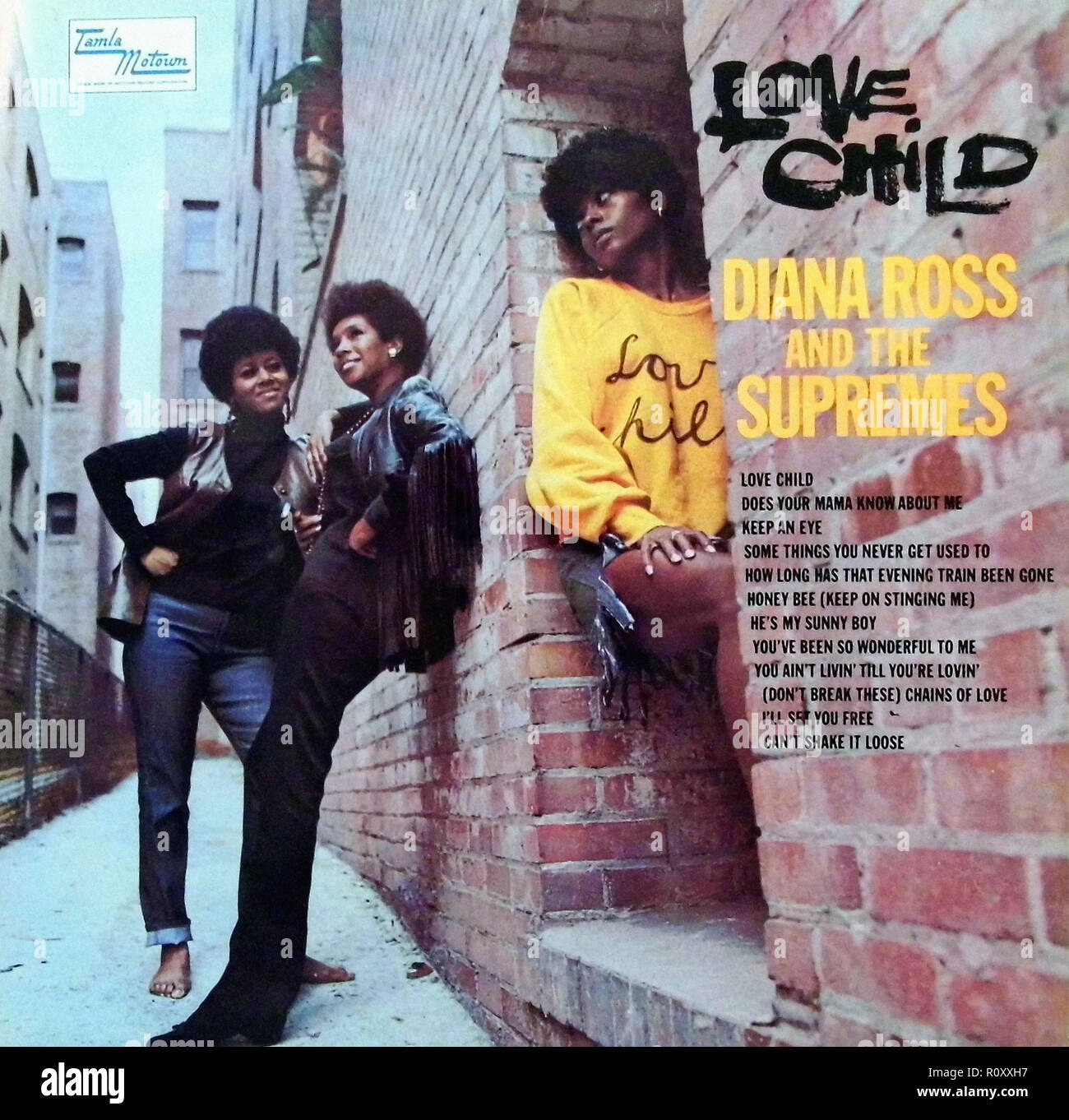 Crown of Creation – Jefferson Airplane (debuting at #91 this week, headed to #64 – this was the title track of their most recent album, and the band was showing their edgier side. Check out bass player Jack Cassady's driving performance here!)
* Journey of Love – The Crests (9/60; #81 – listener Tom and his sweetheart Karen just celebrated their 53rd wedding anniversary. How did they meet, you wonder? Apparently, his girlfriend introduced them!)
'Til – The Angels (10/61; #14 – we'll follow that one with this timeless pledge of undying love, which was also the first hit for this New Jersey trio.)
Venus in Blue Jeans – Jimmy Clanton (10/62; #7 – the Louisiana kid got his start as a brassy teen who wrote his own songs. When the hits started to dry up, he turned to NYC songwriters like Pomus/Shuman and Neil Sedaka. This one came right out of the Brill Building, and the horns immediately announce that "this is a hit!")
Hushabye – The Mystics (5/59; #20 – speaking of Pomus & Shuman…this one was attributed to the two of them, and recorded in NYC. Jay & The Americans would later chart with their own version.)
* Long Time Gone – Crosby, Stills & Nash (9/69; dnc – this David Crosby tune was the assigned B-side of "Suite: Judy Blue Eyes," and a standout track from their standout eponymous debut album. Going out at the suggestion of David in Vancouver.)
* You Can All Join In – Traffic (10/68; NR – this one goes out to listener Lou, tuned in from Tennessee. It was the opening track from their second LP and was never released as a single. That honor went to "Feelin' Alright.")
C'mon React – Fireballs (debuting at #100 this week, headed to #63 – they had first reached national prominence on Jimmy Gilmer's "Sugar Shack," but carried on without him after his departure. This was released on the Atco Records label, and is a personal favorite of my buddy JR.)
Fly Me to the Moon – Bobby Womack (down to #70 from a peak of #52 Pop, #16 R&B – this was something of a Jazz standard by the time Bobby Womack got his hands on it. He wore many hats: session guitarist, songwriter, band leader, chauffeur to Sam Cooke – but this was his first stab at a solo career. He was off to a good start.)
Cycles – Frank Sinatra (at #43, headed to #23 – here's another name synonymous with "Fly Me to the Moon": one of the most famous voices his generation. This was an uncharacteristic ballad that caught the ear of radio programmers. It's rarely heard these days, but it sounds good tonight.)
Open My Eyes - Nazz (just off the chart, after peaking at #112 – they were a quartet of teenagers from Philadelphia who had plenty of talent and wrote their own material. The most notable member was Todd Rundgren, but it was keyboardist Stewkey who took care of lead vocals on their first album. He quietly passed away a couple of weeks ago. This was their debut single.)
7-8pm
Birthday Calendar
October 22 – Bobby Fuller – born 1942
– Eddie Brigati (Rascals) – age 77
October 23 – Ellie Greenwich – born 1940
October 24 – Bill Wyman (Stones) – age 86
– Bettye Swann – age 79
October 25 – Helen Reddy – born 1941
– Mike Piano (Sandpipers) – born 1944
– Jon Anderson (Yes) – age 79
– John Hall (Orleans) – age 76
October 27 – Gary Chester (drummer) – born 1924
– Floyd Cramer (pianist) – born 1933
October 28 – Wayne Fontana – born 1945
Let Her Dance – Bobby Fuller Four (8/65; #133 – this was a big hit in LA, but that's as far as it got. This Texas outfit cut some terrific records, but their front man was cut down before he could really stretch his creative wings. A sad tale of unfulfilled promise.)
Jumpin' Jack Flash – Rolling Stones (6/68; #3 for three weeks, #1 in the UK – bass player Bill Wyman claims credit for coming up with the infectious riff. Rolling Stone Magazine ranks this one at #125 in their RS500.)
How Can I Be Sure – Rascals (9/67; #4 – Eddie Brigati sings lead on this lovely ballad. He and Felix shared credit on most of the band's original material, but this one was his baby.)
Spotlight on Ellie Greenwich
She was born in Brooklyn in 1940 and fell in love with her Brill Building songwriting partner Jeff Barry. Together the two of them composed some of the most memorable hits of the Sixties. Here are three of them.
Then He Kissed Me – The Crystals (8/63; #6 - this one shared a writing credit with Jeff Barry AND Phil Spector, and further cemented the team's reputation as the masters of the Girl Group sound.)

Out In the Streets – Shangri-Las (4/65; #53 - Shadow Morton was the mastermind behind the Shangri-Las sound, but Ellie Greenwich knew how to write lyrics that truly captured the angst and depth of teenaged pain.)
I Can Hear Music – Beach Boys (3/69; #24 - this was written for The Ronettes, whose version barely scraped into the Hot 100 in 1966. Brian Wilson, though, recognized its potential. He polished it and reinvented it as a bona fide anthem, and it's forever identified with his band.)

Make Me Yours – Bettye Swann (5/67; #21 Pop, #1 R&B – the Shreveport native wrote her own material and took this one to the top of the R&B chart on the Money Records label in the Summer of 1967.)
Your Move – Yes (10/71; #40 – this was an edit of a giant FM Radio hit: "I've Seen All Good People/Your Move" opened the band's Atlantic Records debut album and was written by lead singer and multi-layered vocalizer Jon Anderson. Listen closely and you might hear the refrain "give peace a chance" near the end of the song.)
Peaceful – Helen Reddy (2/73; #12 – she was from Australia and was one of the most successful female singers of the Seventies. This one was from the pen of New York native Kenny Rankin.)
To Put Up With You – Sandpipers (12/69; dnc – this Paul Williams composition was tucked onto the B-side of the group's "Come Saturday Morning," from the soundtrack to the film The Sterile Cuckoo. Paul Williams had released it as a single with a prominent flute line. This version replaced the flute with a mournful trumpet.)
Please Be There – Orleans (1973; dnc – this was plucked from their debut LP and released as a single, but it never charted. Singer and guitarist John Hall was the co-writer with his wife Johanna, and the band was very closely associated with the Ithaca area. He, in fact, grew up in Elmira.)
Spotlight on Session Drummer Gary Chester:
LA could boast of being home to the famed Wrecking Crew and Hal Blaine, their premiere drummer. The East Coast had some fine session players too including drummer Gary Chester, who played on countless hit records. Here are just three examples of his work. Let's give the drummer some!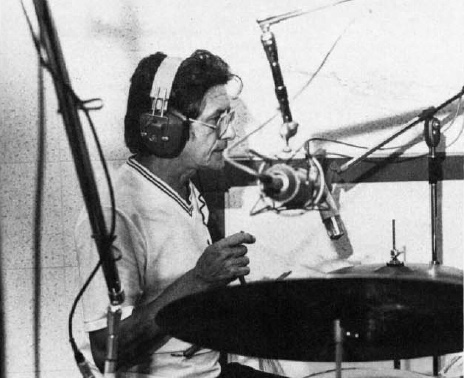 He's So Fine - Chiffons (3/63; #1 for four weeks – The Tokens were the producers on this one, but they were working with a limited budget. In fact, they could only afford to pay the drummer – so they played the rest of the instruments themselves! Wisely, they tapped Gary Chester to lay down the beat.)
Brown Eyed Girl – Van Morrison (7/67; #10 – the Belfast singer landed in the States and recorded a bunch of tracks for Bang Records using some of NYC's finest studio players. That's Al Gorgoni on the guitar lick, The Sweet Inspirations on "Sha-La-La's" and Gary Chester on drums!)
Sugar, Sugar – The Archies (9/69; #1 for four weeks – studio singers Ron Dante and Toni Wine covered the parts credited to Archie, Betty & Veronica, and Gary Chester covered Jughead Jones' drumming. This was one of the biggest hits of the year.)
Leavin' On Your Mind – Patsy Cline (1/63; #83 Pop, #8 C&W – the piano player on this one also appeared on all of Elvis' and Roy Orbison's and Willie Nelson's records, too. His name? Floyd Cramer. His style is unmistakable.)
Pamela, Pamela – Wayne Fontana (12/66; #11 UK – he'd left the Wayne Fontana & The Mindbenders to seek fame and fortune as a solo artist, but he miscalculated. He had one charting record here in the States, plus a handful in the UK. Meanwhile, the band's next record without his name on the label went all the way to #2.)
8-9pm
* Abraham, Martin & John – Dion (at #35 this week, headed to #4 – released several months after the shooting deaths of MLK in April and RFK in June, this Folk Rock departure from teen idol Dion resonated far and wide. Subsequent versions would be recorded and released as singles by Smokey & The Miracles, Tom Clay, and Marvin Gaye. This, though, is the definitive version.)
(The Lights Went Out In) Massachusetts – Bee Gees (11/67; #11 – the brothers wrote this one in a hotel room during their first trip to The States, having only heard about places like San Francisco and Massachusetts. It clicked, and yielded their third consecutive Top Ten hit.)
* My Boy Lollipop – Millie Small (5/64; #2 – she was from the city of Kingston in Jamaica, and this was allegedly the first Ska hit to reach the Billboard charts. She'd only have one other charting hit, but this one still gets lots of airplay.)
Lollipop – The Chordettes (3/58; #2 – continuing the "lollipop" theme, and in honor of Halloween, here's this nugget. By the way, both this song and "Hushabye" [see Hour One] were used to great effect in the Rob Reiner film Stand By Me in the late Eighties.)
* The Monster Mash – Bobby Boris Pickett (10/62; #1 for two weeks – this one would top the charts on Halloween that year, and would reach the Hot 100 two more times in the Seventies. Tonight it was called in by a couple of moms who are busy carving pumpkins with their kids and groovin' to the Oldies on their radio!)
The House That Jack Built – Aretha Franklin (10/68; #6 Pop, #3 R&B – this one had just fallen off the chart two weeks earlier. The flipside was "I Say a Little Prayer," which even did better. The original recording was done by Thelma Jones, but it fell on deaf ears.)
Talkin' Baseball (Willie, Mickey & The Duke) – Terry Cashman (4/81; dnc – Terry Cashman released this paean to the national pastime on his own Lifesong label, and he eventually recorded 27 different versions: one for each MLB team at the time! None of them charted, but it's World Series time again. Let's hear it for baseball!)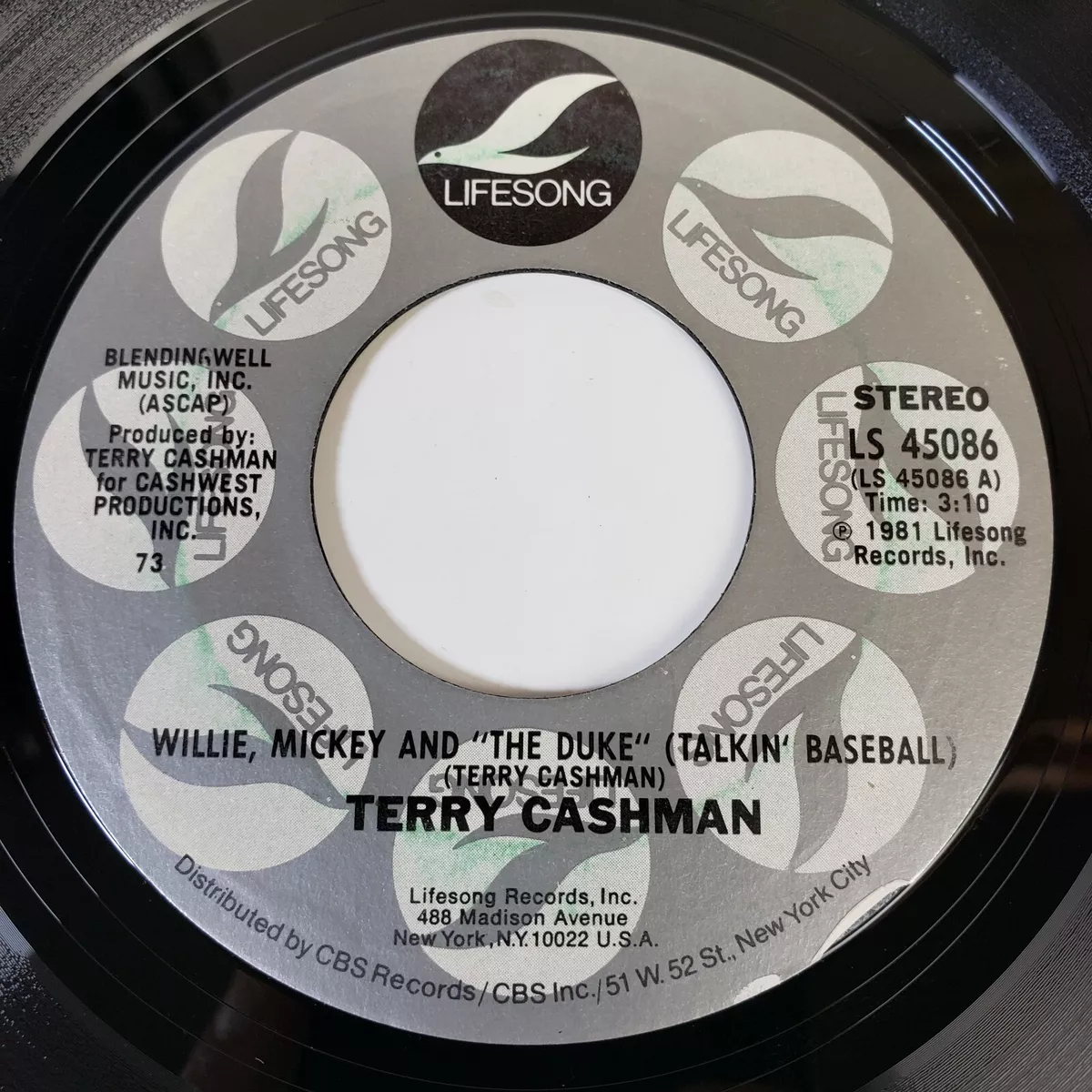 That Old Song – Ray Parker, Jr. (7/81; #21 – Ray had been a session bassist for Motown when they relocated to LA, and he'd also formed his own group that he called Raydio. By 1981 he was releasing records under his own name. His biggest hit was still a few years away. It was the theme for the film Ghostbusters.)
Everyday I Have to Cry – Arthur Alexander (9/75; #45 – he was a trailblazer from Alabama whose songs were recorded by acts including The Beatles and the Rolling Stones. This one had been a hit for Steve Alaimo and later for The Gentrys before he finally recorded his own version in 1975. Here it is.)
Four Strong Winds – Bobby Bare (11/64; #60 Pop, #3 R&B – this twangy Nashville version has been credited with shaping Neil Young's version that charted in the mid-Seventies. It was written by Canadian Ian Tyson, and has become something of a Folk standard at this point.)
Here You Come Again – Dolly Parton (10/77; #3 Pop, #1 C&W for five weeks – speaking of Nashville twang, this was her most successful crossover hit to date, and won her a Grammy Award for Best Female Country Vocal Performance. It was written by the Brill Building duo of Mann & Weil.)
Sha La La – Al Green (10/74; #7 Pop, #2 R&B for two weeks – the hits just kept coming for the smooth Al Green. This one is more upbeat than many of his earlier hits, but it's true to his style.)
Personally – Jackie Moore (9/78; #92 R&B – this one flew under almost everybody's radar, but somehow a copy landed in Karla Bonoff's hands and she'd chart with it a few years later. Here's the original version that caught her ear.)
Spooky – Classics IV (12/67; #3 – this was the group's breakthrough record on the national charts, and is something of a perennial favorite around Halloween time. Tonight we heard the punchy mono 45. The bass was pumping!)
(At) The End (Of the Rainbow) – Earl Grant (9/58; #7 – and tonight we close with a song instead of a talk break. Jazz keyboardist Earl Grant rarely sang, but when he did it was sublime. Goodnight, friends. See you in a month!)
CLOSING THEME: Sleepwalk – Santo & Johnny (1959, #1 for two weeks)
dnc = did not chart
nr = not released as a single at the time
AC = Billboard's chart for "Adult Contemporary" records
BB = Billboard Magazine, which publishes the Hot 100 chart (previously known as the Top 100), along with several other charts
Bubbling Under = songs that were ranked but fell below the top 100
C&W = Billboard's chart for "Country & Western" records
R&B = Billboard's chart for "Rhythm & Blues" records
RRHOF = Rock and Roll Hall of Fame
RS500 = Rolling Stone Magazine's ranked list of the top 500 singles of all-time
Host Next Week (11/4/23): Gregory James with a spotlight on records that reached the Top 11 in the eleventh month of 26 different years!

Thanks for tuning in - and for voting us Ithaca's Best Local Radio Show in this year's Ithaca Times Readers' Poll! You can listen to Rockin' Remnants every Saturday night from 6-9pm on WVBR (93.5 FM in Ithaca, NY) or at wvbr.com/listen.
Thanks, too, to our sponsors Island Health & Fitness and Rasa Spa for their support every week!